Ahead of her junior season, Minnetonka defender Lauren Karl commits to St. Thomas
After finding her stride in her sophomore season with the Skippers, Lauren Karl announced her verbal commitment to play Division-I hockey for St. Thomas.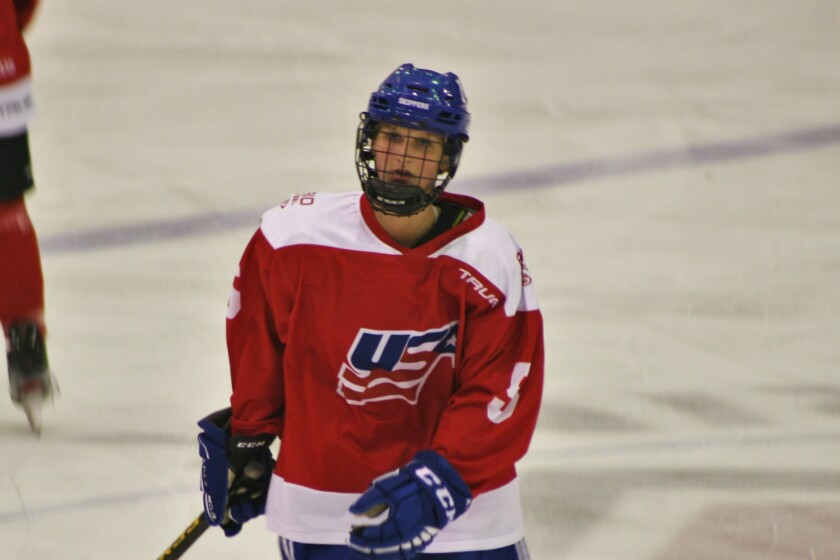 MINNETONKA, Minn. — Growing up in a hockey family in Minnesota meant that Minnetonka defender Lauren Karl was almost destined to play the sport.
Although she picked up the skates at a young age, they were originally for figure skating — and not for hockey.
After some convincing from her father, and realizing she was the odd one out in her family for not being involved in the sport, she finally made the switch — and has been playing ever since.
Growing up in Eden Prairie, Karl played youth hockey for a while there, then actually played in a boys league for a while, before moving to Minnetonka for her freshman year of high school.
"I'm laid back, definitely more on the offensive side of the D, I like to jump in the play a lot," said Karl about her style of play.
Karl played in 23 games with the Skippers her freshman season, but did not record any points.
The very next season, Karl became a key part of Minnetonka's blue line and posted 16 points in 31 games. The Skippers then went on to finish second in Class AA at the 2022 state tournament.
"This year I just kind of picked it up and realized I am a part of this team and I have a role," said Karl, citing her sophomore success was largely in part due to having newfound confidence on the ice.
After her successful sophomore campaign, Karl also took part in the USA Select-18 camp for the top 76 U18 players in the country.
"The competition up at the 18s level is insane ... I had Finley McCarthy and Molly Jordan (current U-18 Team USA players) on my team and they're so good."
In late August, Karl announced her verbal commitment to play D-I hockey at the University of St. Thomas.
"It was super close to home, which was a great thing ... It's such a beautiful school as well. The coaching staff definitely are great people, super easy to get along with - they're amazing."
Heading now into her junior season with the Skippers, Karl says that the team is eager to get back to the state tournament to try and win it all.
"I just want to work as hard as I can ... get more opportunities to the net and points," said Karl on her personal goals for the season.
When she's not out on the ice, Karl can typically be found wake surfing on the lake.
Lauren has two more seasons of high school hockey before she'll be expected to hit the ice for the Tommies in 2024-25.
Addison Finn announced her verbal commitment to the Terriers as a defender, but spent the past year at Stillwater playing as a forward.