Saturday's Fargo-Moorhead metro high school hockey roundup
Moorhead surges past Rogers to lead Saturday's local prep hockey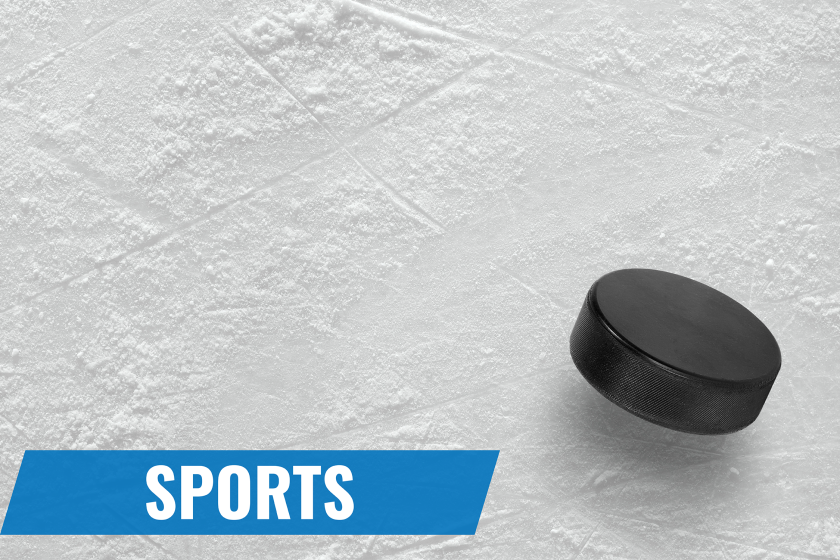 ROGERS, Minn. — Harper Bentz and Aaron Reierson both scored two goals during a Moorhead outburst in which the Spuds scored five straight to down Rogers in Class AA action at Rogers Activity Center.
Rogers took a 1-0 lead on Sam Ranallo's goal 6 minutes, 51 seconds into the first period. Moorhead's Carson Triggs tied it with a goal at 11:25 on an assist from Joe Kortan.
Then Reierson and Bentz traded goals through the second period and into the third. Reierson put the Spuds ahead at 8:30 of the second on an assist from Cody Martinson, and Triggs set up a Bentz goal at 13:39. Reierson scored his second of the game, again set up by Martinson, at 14:05 of the second.
Bentz put the Spuds up four goals with an unassisted shorthanded tally at 7:45 of the third.
Matt Lomen scored Rogers' other goal in the third. Spuds goalie Kai Weigel stopped 18 shots.
Moorhead improved to 16-5-1 overall and is riding a 13-game unbeaten streak. Rogers fell to 15-7-1 overall and had a seven-game winning streak snapped.
North-South 4, Sioux Falls 0
FARGO — Rylee Bartz finished with a hat trick to lead Fargo North-South to a shutout win over Sioux Falls (S.D.) at the Fargo Coliseum.
Bartz buried her first goal 11 minutes, 28 seconds into the first period to put the Spruins up 1-0. That lead held until the third period before North-South tacked on three goals to shut the door. Bartz scored her second of the game 4:22 into the third frame to make it 2-0. Evelyn Olson scored a couple minutes later to make it 3-0. Bartz found the back of the net at the 9:49 mark to complete the hat trick and seal the Spruins win.
North-South finished with a 43-10 advantage in shots on goal. Spruins goalie Olivia Gowin stopped all 10 shots for the shutout.
North-South has won three in a row, improving to 13-6 overall.
WF United 1, Grand Forks 0
GRAND FORKS — Grand Forks had 10 more shots on goal, but West Fargo United broke through with the game's lone score to earn an overtime victory at Eagles Arena.
Zoey Gervais buried a power-play goal 1 minute, 26 seconds into OT to win it for United.
Grand Forks finished with a 31-21 shots-on-goal advantage. United goalie Maggie Seeley tallied 31 saves for the shutout.
United improved to 11-7-1 overall, while Grand Forks fell to 8-12 overall.

Jeremy Sprung, 17, announced his commitment to Brown after posting 71 points in 57 games for Shattuck-St. Mary's 16U squad this past season.
Find out where the top skaters and goaltenders of 2022 are now and how their hockey careers have progressed over the past year.
With a father and an uncle who both played Division I hockey, Edina forward Bobby Cowan followed the family legacy and committed to St. Thomas a few weeks after the Hornets' state title game trip.