Friday's metro high school boys hockey roundup
Recaps from Friday night's local boys hockey, led by Moorhead's overtime win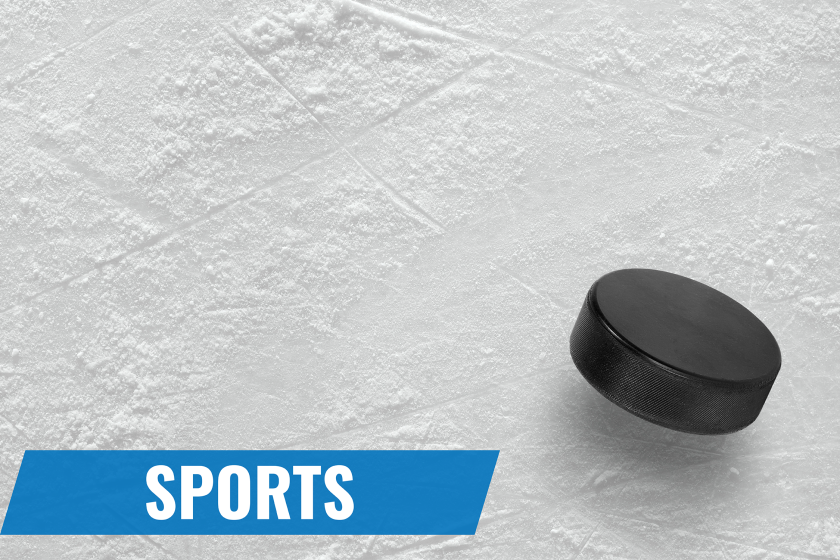 Moorhead 5, Grand Rapids 4
GRAND RAPIDS, Minn. — Moorhead battled back to snag an overtime win against Grand Rapids in Minnesota Class AA action at IRA Civic Center.
The Spuds rose to 14-5 overall and extended their win streak to 10 games.
Moorhead's Gavin Lindberg capped his hat trick with the game-winner in OT.
The Spuds' Carson Triggs scored the game's first goal on assists from Joe Gramer and Andrew Searls at 8:38 of the first period, but Grand Rapids' Easton Young, Joey DelGreco and Samuel Sterle scored goals in a span of 3 minutes, 30 seconds of the first and the Thunderhawks led 3-1 at the first intermission.
Lindberg closed the gap with a goal at 0:26 of the second, with Searls and Triggs getting the assists. That would be the lone goal of the second. Lindberg buried the equalizer 37 seconds into the third period and Harper Bentz then put the Spuds ahead 6:53 into the frame. Garrett Drotts knotted it at 4-4 for Grand Rapids (13-4) with just over three minutes left in regulation to force OT.
Moorhead goalie Kai Weigel tallied 33 saves.
Fargo Davies 12, Grafton-PR 0
FARGO — Fargo Davies racked up 71 shots on goal to fuel a shutout win over Grafton-Park River in East Region play at Farmers Union Insurance Center.
Cam Bullinger had a hat trick to lead the Eagles, tacking on an assist to finish with four points. Jackson Archbold had three points by way of two goals and one assist, and Barron Stibbe had three points by way of one goal and two assists.
Grant Matter scored two goals and Easton Rerick dished out three assists. Luke Lorenz had two assists. Andre Werk, Jack Bullinger and Elijah Hayes each found the back of the net.
Davies finished with a 71-4 advantage in shots on goal. Eagles Trent Wiemken stopped all four shots for the shutout.
Davies improved to 13-2 overall and 9-1 in the East. G-PR dropped to 4-9 overall and 2-9 in the East.
Red River 4, Fargo North 3
FARGO — Grand Forks Red River overcame Nathaniel Fritel's big night to edge the Spartans in East Region play at the Fargo Coliseum.
Fritel led North with a hat trick. Ray Walen dished out three assists and Max Watson tallied two.
North held a 3-2 lead midway through the second period. RyLee Vetsch scored the equalizer for the Roughriders 9 minutes, 47 seconds into the second period. Carter Sproule buried what turned out to be the decisive goal 1:14 into the third frame.
Spartans goalie Ryan Robison recorded 21 saves. Red River held a 24-17 advantage in shots on goal.
North fell to 10-4 overall and 6-4 in the East. Red River improved to 12-2 overall and 10-1 in the East.
GF Central 6, WF Sheyenne 0
GRAND FORKS — Grand Forks Central cruised to an East Region victory over West Fargo Sheyenne at Purpur Arena.
Dominic Gerszewski scored two goals to lead the Knights. Connor Litzinger and Colton Bjorge each recorded a goal and an assist. GFC finished with a 50-15 advantage in shots on goal.
Mustangs goalie Peyton Buchholz recorded 44 saves.
Sheyenne dropped to 7-8 overall and 3-8 in the East. GFC improved to 7-5 overall and 6-4 in the East.