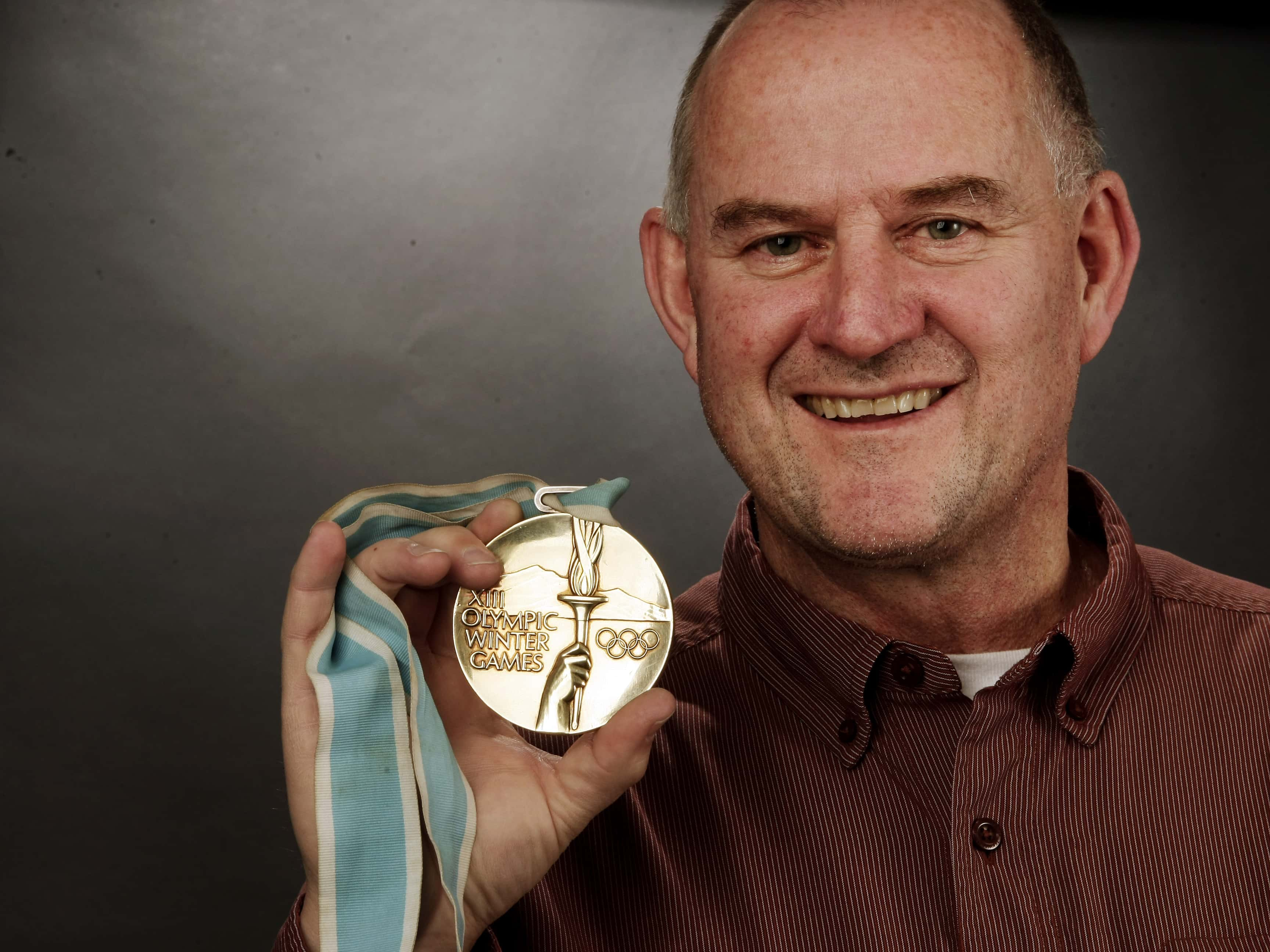 By Brad Schlossman
GRAND FORKS, N.D. — Cary Eades knew it wasn't going to be any normal exhibition game.
When the U.S. Olympic Team rolled into Grand Forks 40 years ago today — 2 1/2 months before they became forever known as the Miracle on Ice team — the University of North Dakota men's hockey team already knew the Americans were going to be good.
It was a college all-star team that not only featured UND's Dave Christian of Warroad, Minn., but also several University of Minnesota players and former Gophers coach Herb Brooks. Just months earlier, UND swiped the Western Collegiate Hockey Association title from the Gophers on the final weekend of the regular season before Minnesota beat UND in the NCAA national championship game.
"It was kind of neat," Eades said. "They had Davy Christian playing for them. There were a lot of Gophers, Herb Brooks, from the year before, when we won the league in the final weekend of the regular season and they won the national championship. It was a little more heated than a usual exhibition game, but it wasn't perfect timing for us."
The game came three days after UND swept Minnesota in Minneapolis — a feat that has been accomplished twice since then — and three days before a road series at Minnesota Duluth.
The Miracle on Ice team beat UND 6-1 on a Tuesday night in front of 2,016 fans.
"I remember they were extremely fast," said Eades, a UND sophomore at the time. "They had an unbelievably fast team.
"And they were highly motivated. They were competing for spots on the Olympic team."
University of New Hampshire forward Ralph Cox, who was the final cut on the Olympic team, scored twice in that game. Roseau's Neal Broten, Mark Johnson, Steve Christoff and Rob McClanahan also scored. Christian had an assist.
Doug Smail, who had 43 goals and 87 points that season, scored UND's lone goal.
Final shots on goal were 41-15 USA.
"They had pretty much an all-star team from the WCHA and the ECAC at the time," Eades said. "They had a lot of well-known names across college hockey, and we had played against most of them."
Other Olympic team challenges
UND opted not to play a few key players: goalie Bob Iwabuchi, goalie Mel Donnelly, forward Paul Chadwick and defenseman Howard Walker. Freshman goalie Pierre Lamoureux made his first collegiate appearance in that game and stopped nine shots.
UND coach Gino Gasparini also scheduled games against the Canadian and Japanese Olympic teams that season.
Gasparini said he coveted scheduling games against Olympic teams.
"You had to do a lot of hustling to get them done," Gasparini said. "Scheduling was a big item for the U.S. I recall Herbie being quite specific about the games he wanted to play and where he wanted to play them."
UND lost 6-3 to the Canadians and beat Japan 7-2.
"We played the Canadian team early on, and quite frankly, I thought they had a better team," Eades said. "My linemate, Kevin Maxwell, was on it."
The Canadian team beat the American team four times in a row during November, but the U.S. caught fire in the Olympics, famously upsetting the Russians 4-3 and beating Finland to secure gold.
The Americans played nine Division-I college games that season and went 9-0.
"I think it helped us as a team prepare to play at that high of a level and to see how quick you can play the game," Eades said. "I think it helped the coaching staff, too. Gino and Herbie had a love-hate relationship, but I think they both learned a lot from each other. I don't know if either of them ever admitted it, but I know they studied each other and stole a little bit from each other."
Gasparini and Eades both said the game helped UND, which ended the season by winning 15 straight games and winning the NCAA national championship 5-2 over Northern Michigan.
"I don't have any doubt (that it helped us)," Gasparini said. "We played that game in the front half. It's all part of growing. The Olympic games were good tests for us to see how your team responds.
"That '80 team was good-sized, but it was a very good skating and puck control team. Playing against a high-tempo team was a feather in our cap. It was like playing against a very high-end college team, if not better."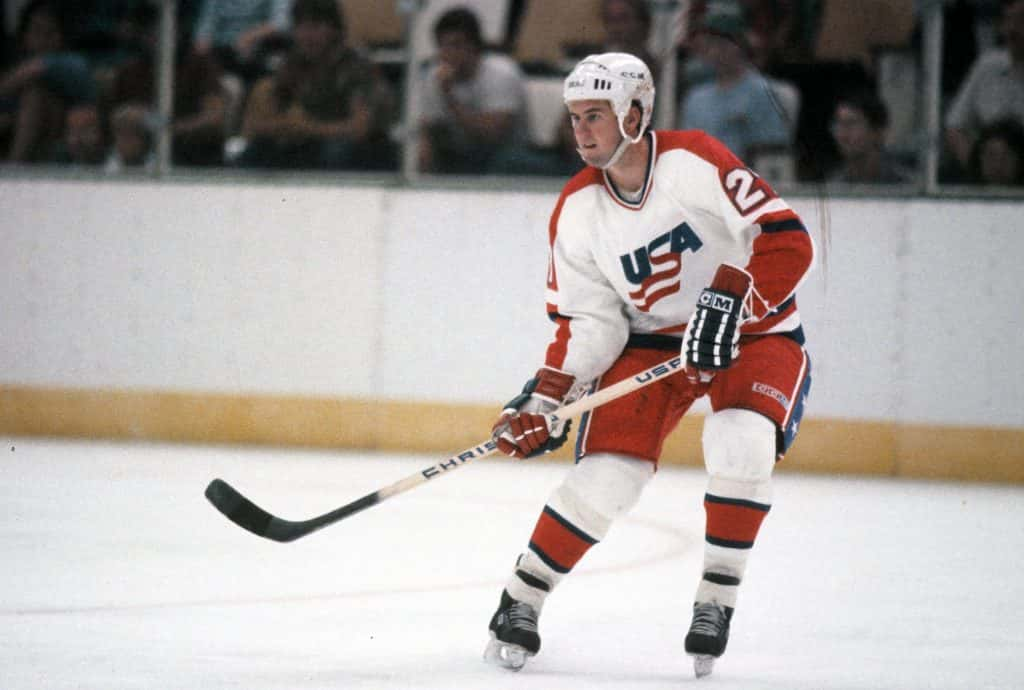 Box score
USA 6, UND 1
First period — 1. USA, Steve Christoff (Buzz Schneider, Dave Silk) 2:56; 2. USA, Mark Johnson (Dave Christian, Jack Hughes) 11:39
Second period — 3. USA, Ralph Cox (Mark Pavelich, John Harrington) 2:28; 4. USA, Neal Broten (Phil Verchota, Eric Stobel) 5:59; 5. USA, Rob McClanahan (Jack O'Callahan) 19:59
Third period — 6. UND, Doug Smail (Brad Cox) 2:26; 7. Cox (Pavelich) 7:07
Goalie saves — USA: Steve Janaszak 14; UND: Darren Jensen 26, Pierre Lamoureux 9
Officials — Dennis Hogan, John Knauf and Rick Budge
Attendance — 2,016
Miracle on Ice team's college games
Oct. 18, 1979 — USA 10, Colorado College 1 (in Colorado Springs)
Oct. 20, 1979 — USA 4, Minnesota Duluth 0 (in Eveleth, Minn.)
Oct. 23, 1979 — USA 8, Minnesota 2 (in St. Paul Civic Center)
Nov. 10, 1979 — USA 5, Harvard 0 (in Boston)
Nov. 11, 1979 — USA 9, RPI 3 (in Troy, N.Y.)
Dec. 4, 1979 — USA 6, UND 1 (in Grand Forks, N.D.)
Dec. 8, 1979 — USA 6, Yale 1 (in New Haven, Conn.)
Jan. 15, 1980 — USA 6, Wisconsin 2 (in Bloomington, Minn.)
Jan. 22, 1980 — USA 4, Wisconsin 2 (in Madison, Wis.)
Brad Schlossman (@SchlossmanGF) can be reached at BSchlossman@gfherald.com or (701) 780-1129.