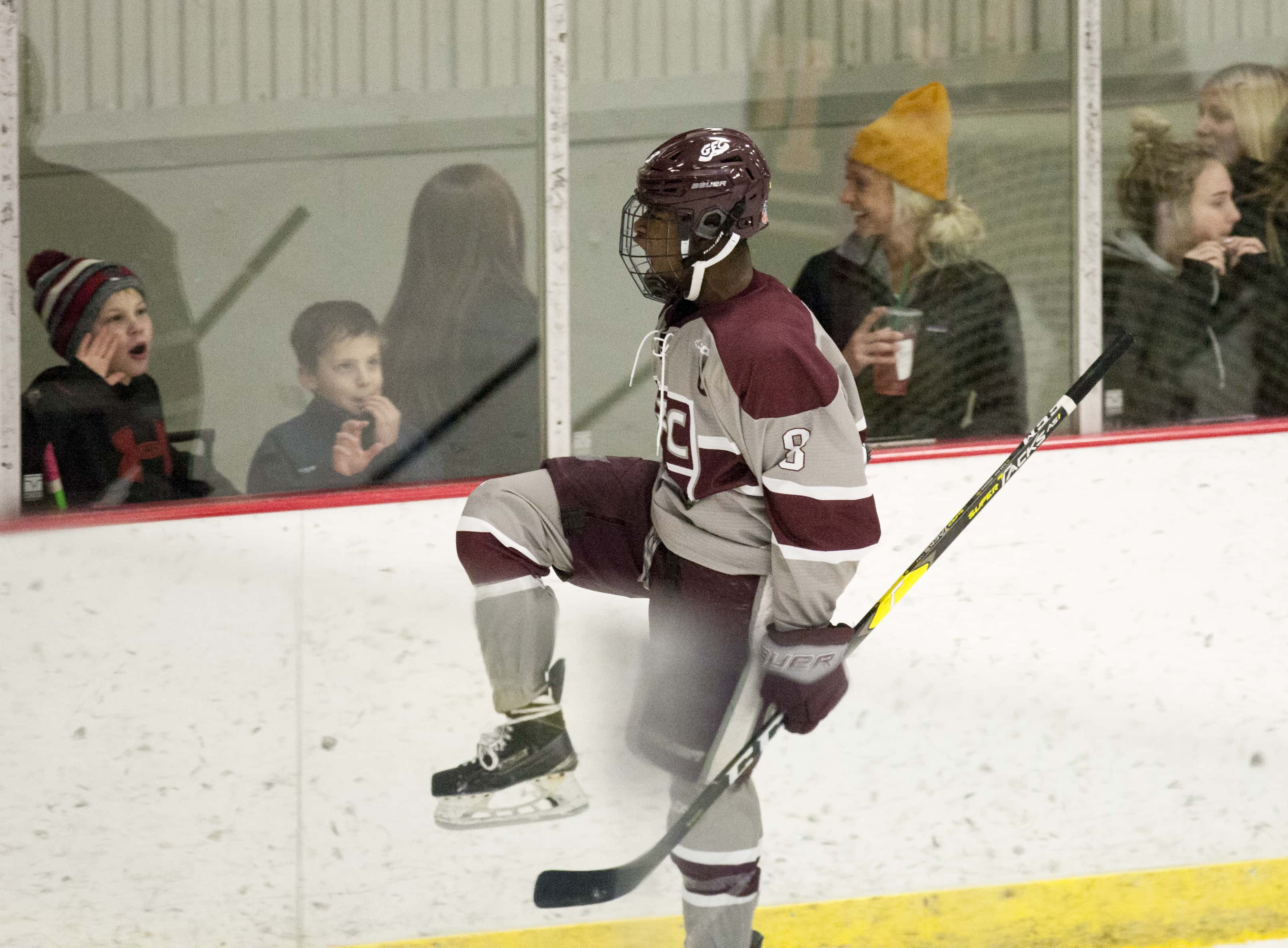 By Tom Miller
GRAND FORKS, N.D. — The Grand Forks Central (N.D.) boys hockey program lost eight of their nine top scorers from last season's undefeated state championship team.
The most experienced player back — senior captain William Lawson-Body — has emerged as the Knights' leader.
Lawson-Body started the scoring Tuesday night in the season-opening 4-1 win over Fargo South-Shanley at Purpur Arena, and the Knights expect big things from the leader this season.
The captain will have an extra workload for a team without the dominant talent the Knights used to win every game against North Dakota competition since 2016.
"He's a great leader for us," Central coach Grant Paranica said. "He got the first goal to get us going. His game was strong all the way through. He led us by example. He back-checked hard and made plays when he had to. He was unselfish and played bigger in stature than he is."
Lawson-Body was third on the Knights last season with 20 goals and 30 assists as Central won state for the third year in a row. Lawson-Body was a standout as a sophomore, too, with 10 goals and 14 assists.
"I think our guys know they work their way up the ladder," Paranica said. "Guys pay their dues. As someone following in those footsteps, he'll be a good leader for us."
Central teammate Joey Kennelly, who had two impressive assists against South-Shanley in the season opener, agrees.
"He's great," Kennelly said of Lawson-Body. "He leads by example and scores a lot of goals for us. He leads us off the ice, too."
Lawson-Body knows he's the most experienced Knights player, as Central showcased some of its inexperience against the Bruins. South-Shanley and Central were tied 1-1 in the opener during the second intermission. Central scored three times in the third period to pull away from the Bruins, who finished in fifth place at the state tournament last season.
"They don't have much experience, but you have to help along the way," Lawson-Body said of the Knights. "When I was younger, I had older guys helping me along the way and now I can return the favor. You just always have to stay positive. When things are good or bad, you have to pick up the boys."
Lawson-Body said it was an honor to be named captain of the Knights.
"It's a special feeling," he said, "knowing you've been voted by your teammates."