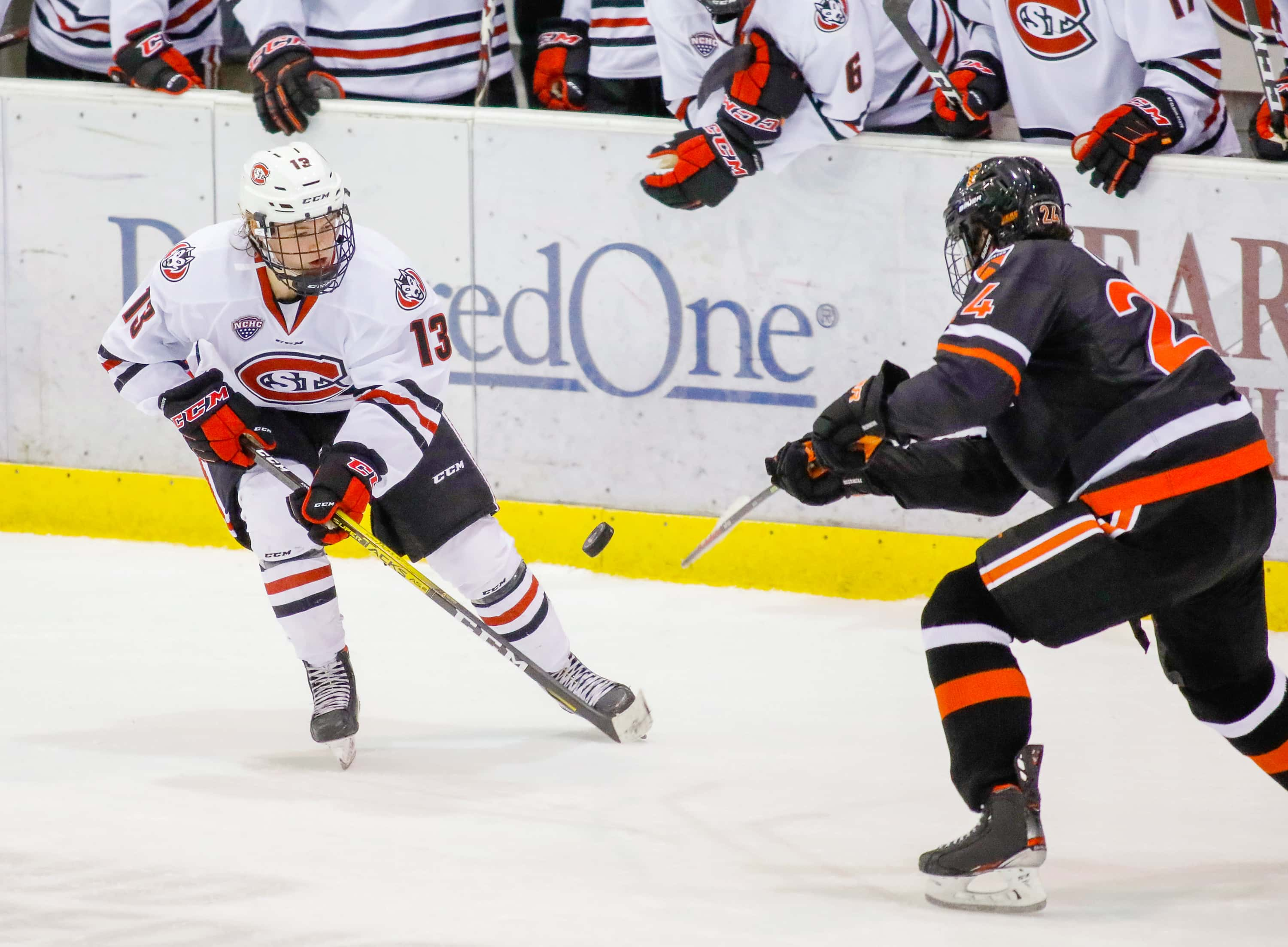 By Mick Hatten
ST. CLOUD, Minn. — When you consider that English is Jami Krannila's second language, his favorite course in his first semester of college might be a bit surprising.
"Probably writing in English is the easiest one I have," said Krannila, 19-year-old from Pori, Finland, of an essay writing course. "(Writing) is my favorite. If I can do that instead of math … I would be only writing."
His first taste of college is going well, on and off the ice for the St. Cloud State forward. Last weekend, though, wasn't so great for the Huskies (0-2-0-0-0 NCHC, 2-4-4 overall), who got swept at home by Colorado College. It was for the first time St. Cloud State has been swept at home since North Dakota swept a series on Nov. 18-19, 2016.
Speaking of North Dakota, Krannila will make his first trip to Ralph Engelstad Arena in Grand Forks this weekend when the Huskies play No. 5/6-ranked North Dakota (3-0-1-0-1, 8-1-2). Games will be at 7:37 p.m. Friday and 7:07 p.m. Saturday (Midco SN, NCHC.tv).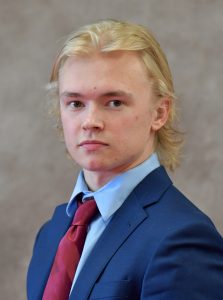 Messy similarities
While playing at North Dakota can be uncomfortable for some players, Krannila has gotten comfortable with his new surroundings this fall. After taking online classes last season while playing junior hockey for the Sioux Falls Stampede in the United States Hockey League, Krannila admits he had some concerns going into the semester.
"I like (college) a lot, being around the guys all the time and it's a small campus, which is also good," Krannila said of St. Cloud State, which has an enrollment of 12,608. "You can just walk to class and you do not have to hike 30 minutes to get to another class like you do at some other (colleges).
"School is not as hard as I thought," said Krannila, who plans on majoring in business management. "I was a little nervous about how it was going to be. But it's been going good."
He lives on campus with freshman forward Chase Brand, who is from Nevis, Minn. Despite being from different countries, Krannila said that they have found quite a bit in common, including housekeeping … or lack thereof.
"It's been going great, same kind of humor," Krannila said. "We're both a little messy, so you don't have to worry about cleaning too much."
Game video highlights:
SCSU Men's Hockey vs. CC on Nov. 16.https://t.co/OmxBllwx6F

— SCSU Men's Hockey (@SCSUHUSKIES_MH) November 17, 2019
On the ice, Krannila picked up his first college goal on Nov. 15, and he is one of two freshmen (Thomas Rocco) to have played in all 10 games this season for the Huskies. In the second game of the series against Colorado College, Krannila moved from wing to center and had assists on both St. Cloud State goals.
"He had a breakout weekend," Huskies head coach Brett Larson said. "He'd been playing really good to that point, whether it has been at wing or at center.
"We feel like he stepped up his game enough (in the series) to play in our top six (forwards)."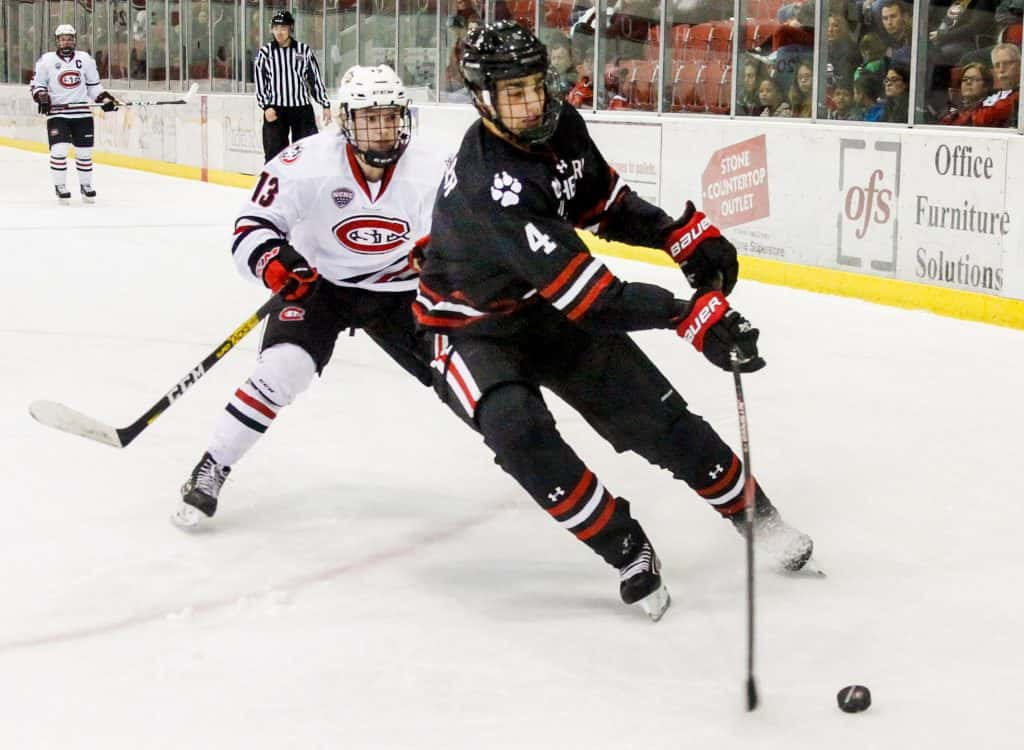 USHL championship 
Krannila played mostly wing in last postseason for Sioux Falls, helping the Stampede win the USHL's Clark Cup as playoff champions. In the playoffs, he had five points and was a plus-4 in 12 games.
Krannila had 28 assists, 45 points, 81 penalty minutes and was a plus-12 in 60 regular season games for Sioux Falls, playing mostly center.
Larson, who is in his second season as head coach, got a chance to see him play in juniors. But there have been some pleasant surprises now that he is seeing Krannila on a daily basis.
Post-game highlights SCSU vs. CC on Nov. 15.https://t.co/LyrAV6oCUa

— SCSU Men's Hockey (@SCSUHUSKIES_MH) November 16, 2019
"The thing that surprised me the most is his compete level," Larson said. "For a skilled player, he's hard on the puck, doesn't quit on the backcheck. He's got a high end compete level to him that I really like."
Krannila said he is enjoying having a home rink that is Olympic-sized (200 feet by 100 feet) vs. NHL-sized (200 by 85). In Finland, he grew up playing on Olympic-sized rinks, so that has been a favorable adjustment.
"The biggest challenge is that guys are bigger and more physical," he said. "It's been going good. I just need to keep getting better and get used to it more."
To prepare for this season, Krannila went home to Finland and most of his preparation came off the ice with a trainer. Over the summer, he said he put on about 10 pounds to his 5-foot-10 frame before he got to campus and is listed at 163 pounds.
"I didn't skate as much as last (summer) and I think that worked for me," he said. "I just got more physical and put a little more weight on.
"You can tell. It's easier to battle in the corners and you have to do that because the guys are bigger and more physical (in college)."
The Rink Live podcast with Mick Hatten (left) and Jess Myers. The pair give status reports on the University of Minnesota and St. Cloud State men's hockey teams after both teams are coming off getting swept in their respective home arenas.
Finnish connection
Krannila's presence at St. Cloud State keeps the program's string of Finnish players on the roster alive. The Huskies have had at least one player from Finland on their roster since 2012 (Kalle Kossila, 2012-16; Rasmus Reijola, 2012-16; Niklas Nevalainen, 2013-17; Mika Ilvonen, 2014-19).
"Everyone loves Finns and maybe that's a good thing," Krannila said with a smile. "And we're getting some more."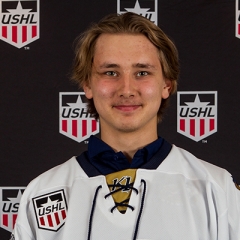 Yes, there could be two more Finns playing for the Huskies next season. Defenseman Valtteri Piironen (6-4, 192, 18, Joensuu, Finland) is playing for Sioux Falls this season. Piironen verbally committed to the Huskies about the same time as Krannila did in the summer of 2018 and then was limited to 10 games with the Stampede last season because of injury.
#NuortenSMLiiga: RW Veeti Miettinen (Ranked No. 38) turns a lost draw on the PK into a SHG. Makes the right read, stick lifts for the turnovers, turns on the afterburners to gain space while drifting inside, then rifles one home from the left circle. Blues U20 trail Tappara 4-1 pic.twitter.com/qHsS7pKRWI

— Steve Kournianos (@TheDraftAnalyst) September 7, 2019
Forward Veeti Miettinen (5-9, 159, 18, Espoo, Finland) verbally committed to the Huskies in August. Miettinen is playing junior hockey and leads Jr. A SM-liiga — the top Finnish league — in goals (18) and has 28 points in 25 games. Last season, he had 27 goals and 34 assists and was plus-24 in 48 regular season games as a 17-year-old. His 61 points were fourth in the league and he had the sixth-best plus/minus in the league, which has 18 teams. 
Black Friday deals
St. Cloud State does not have another home series until it plays Nebraska Omaha on Dec. 13-14 at the Herb Brooks National Hockey Center. But there will be a Black Friday ticket deal that will be available from Nov. 29-Dec. 8 and it is good for games in the Omaha series, Miami series (Jan. 31-Feb. 1) and Denver series (Feb. 28-29).
Fans can buy one ticket for any of those games and get one ticket free. The offer is good only for purchases made at scsutickets.com. For information, call 877-SCSUTIX or 320-308-2137.