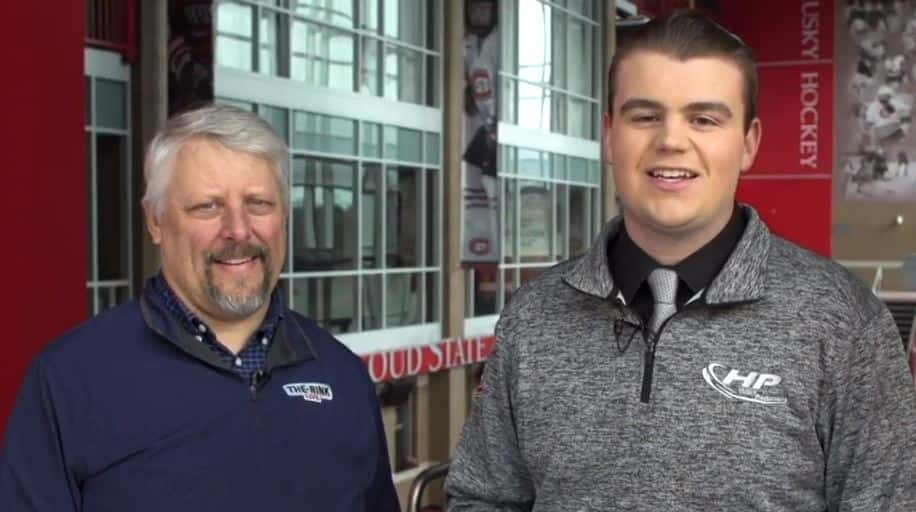 By Mick Hatten
ST. CLOUD, Minn. — The St. Cloud State men's hockey team gave up 10 goals last weekend in a nonconference series against Princeton at the Herb Brooks National Hockey Center and picked up a loss and a tie with the Tigers.
This weekend, the Huskies (1-2-3) will look to play better in its defensive zone when they take on 16th-ranked Northern Michigan (6-1-1), which is eighth in NCAA Division I in goals-per-game (4.0). The Wildcats are led by sophomore forwards Griffin Loughran (8 goals, 12 points) and Vincent de Mey (7 goals, 9 points) and senior defenseman Phillip Beaulieau (8 points).
Freshman John Hawthorne (3-0-1, .917 save percentage, 2.45 goals-against average) and sophomore Nolan Kent (3-1-0, .892, 3.26) have split time in goal for Northern Michigan. The Wildcats are converting at 23.1 percent (9-for-39) on the power play and 78.9 percent (30-for-38) on the penalty kill.
Sophomore Sam Hentges leads the Huskies in goals (5), assists (6) and points (11) and was recently named NCHC Player of the Month for October. Senior defenseman Jack Ahcan, a second team All-American last season, had four points last weekend and has 67 assists and 83 points in 117 career college games. Sophomore David Hrenak (1-2-3, .884, 3.24) has played every minute in goal for St. Cloud State this season.
The Rink Live's Mick Hatten and Nik Speliopoulos preview this weekend's series.