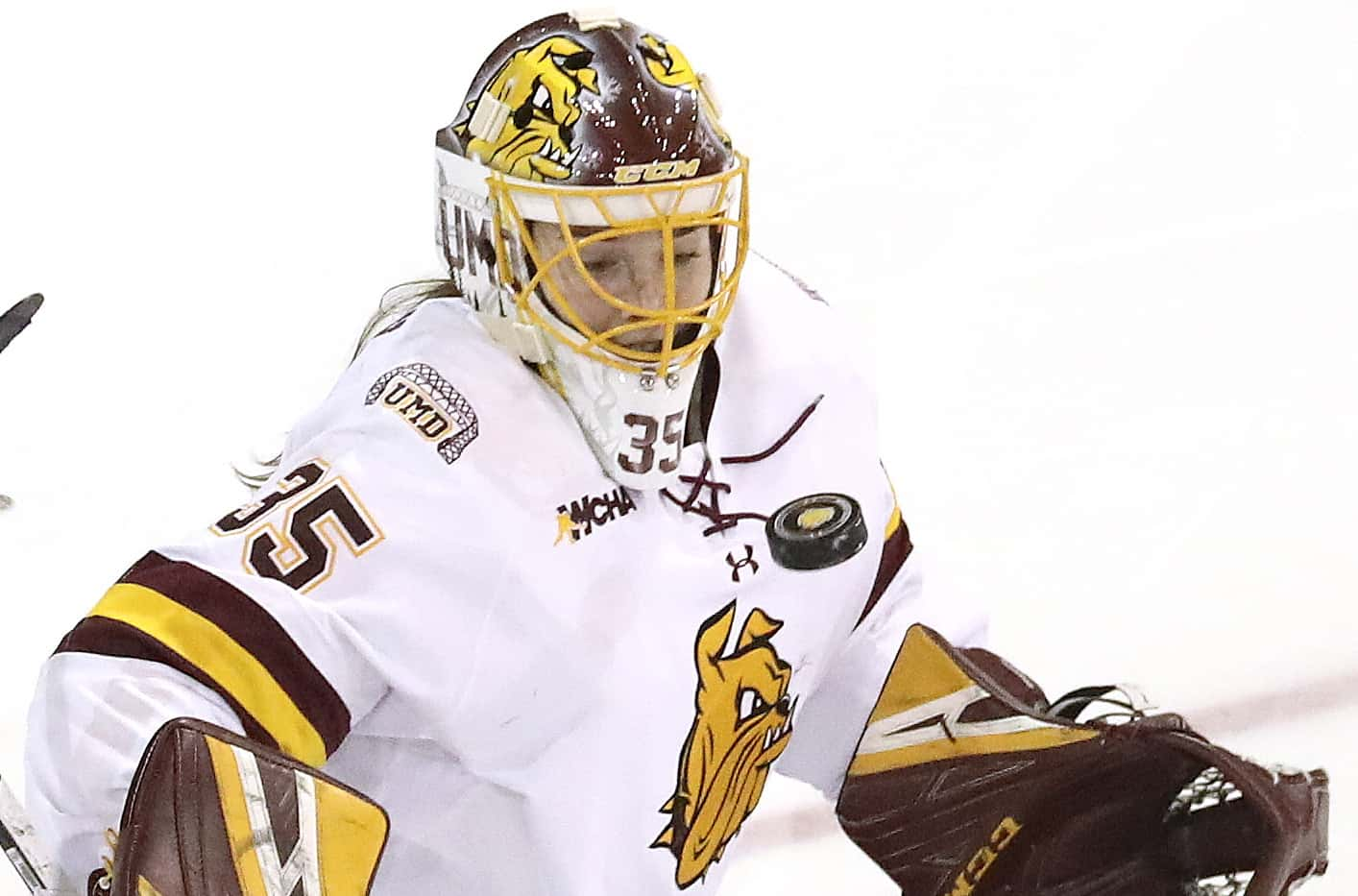 The Rink Live
DULUTH, Minn. — The Minnesota Duluth women's hockey team had to rally from a one-goal deficit on Friday to sneak past St. Cloud State.
The Bulldogs were determined to not risk that again. UMD's Kylie Hanley and Anneke Linser both tallied three points and two goalies turned back 21 shots in a 6-0 win over the Huskies on Saturday afternoon at Amsoil Arena.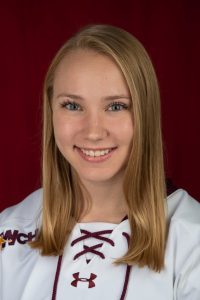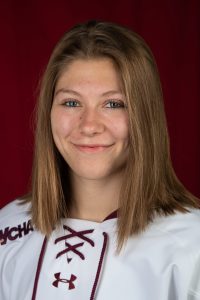 Hanley scored the game's first goal at 1:18 of the first period on assists from Jalyn Elmes and Linser and the rout was on.
Gabbie Hughes scored at 9:54 of the first on assists from Anna Klein and Taylor Stewart and UMD led 2-0 at the first intermission.
Ashton Bell, with assists from Elmes and Hughes, scored on the power play at 37 seconds of the second, and Linser scored back-to-back goals, at 7:35 and 19:54, to put the Bulldogs up 5-0 after two periods. Hanley and Ryleigh Huston assisted on both of Linser's goals.
UMD's Mannon McMahon scored the game's final goal at 7:30 of the third on an assist from Maggie Flaherty.
UMD starting goalie Maddie Rooney stopped all 17 shots she faced and Emma Soderberg played the third period and made four saves.
Emma Polusny, who has spent time with the USA national team, had 35 saves for St. Cloud State.
UMD improved to 4-2 in the WCHA and 7-3 overall. The Bulldogs hit the road for a weekend series at Ohio State. Games are 5:07 p.m. Nov. 15 and 2:07 p.m. Nov. 16.
The Huskies (0-8-0-0, 2-8-0) play a nonconference series against Lindenwood (7:10 p.m. Nov. 15, 1:10 p.m. Nov. 16).
UMD 6, ST. CLOUD STATE 0
St. Cloud State 0-0-0—0
Minnesota Duluth 2-3-1—6
First period — 1. UMD, Kylie Hanley (Jalyn Elmes, Anneke Linser) 1:18. 2. UMD, Gabbie Hughes (Anna Klein, Taylor Stewart) 9:54. Penalties — Maggie Flaherty, UMD (tripping), 3:27; Dana Rasmussen, SCSU (roughing), 19:43; Taylor Anderson, UMD (roughing) 19:43.
Second period — 3. UMD, Ashton Bell (Elmes, Hughes) 0:37 (pp). 4. UMD, Linser (Hanley, Ryleigh Huston) 7:35. 5. UMD, Linser (Hanley, Houston) 19:54. Penalties — Klara Hymlarova, SCSU (face-off violation) 0:00; Olivia Hanson, SCSU (tripping) 8:06; Janniia Nylund (checking), 12:05.
Third period — 6. UMD, Mannon McMahon (Maggie Flaherty) 7:30. Penalties — Mckenna Wesloh, SCSU, (checking from behind), 17:55.
Shots on goal — SCSU 8-9-4—21; UMD 16-14-11—41. Goalies — Emma Polusny, SCSU, (41 shots-35 saves); Maddie Rooney (17-17); Emma Soderberg (4-4). Power plays — SCSU 0-of-1; UMD 1-of-4. Penalties — SCSU 5-10; UMD 2-4. Referees — Craig Hedlund and Kevin Capocasa. Linesmen — Brian Jansen and Sam Jerome. Att. — 1,246.