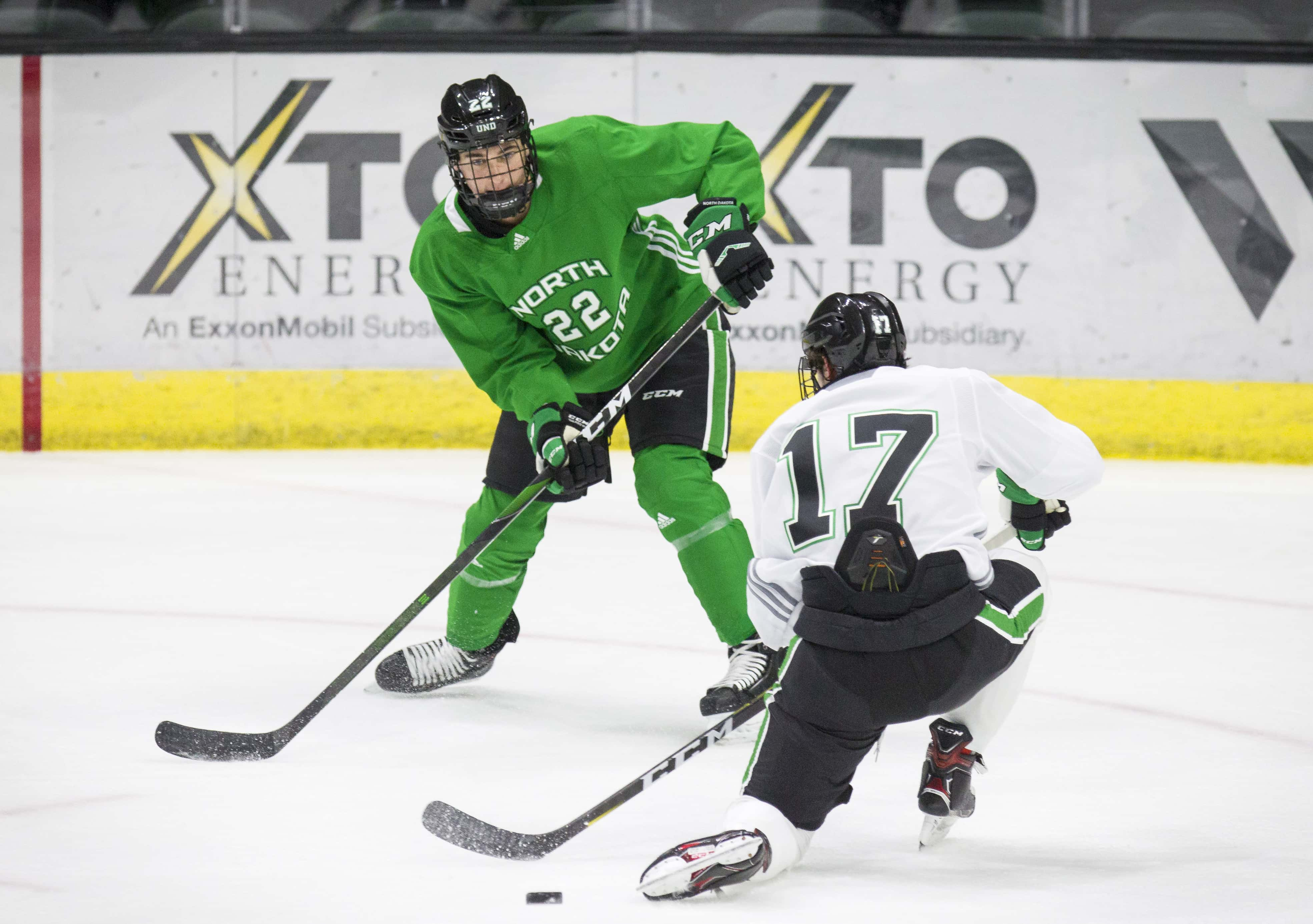 By Brad Schlossman
GRAND FORKS, N.D. — At the end of University of North Dakota practices, Shane Pinto is one of the last players to leave the ice. He stays out there with his fellow freshmen, finding little areas of his game to fine tune.
This is not a surprise to the UND coaching staff.
They first saw his dedication to this last season when they attended United States Hockey League practices.
"He works at his game," UND coach Brad Berry said. "We watched a lot of hockey, whether it was his games or practices in junior. He would take extra time to do all the little details that normally you don't get to do with a team concept at a practice. He would do tips. He would work on picking pucks off walls. He would do quick releases off of getting pucks off his backhand and in his feet.
"Those are things that players like Jonathan Toews and Zach Parise and high-end players do on a daily basis."
Pinto may not be Toews or Parise, the NHL superstars who spent two years at UND before launching their future Hall of Fame careers. But he is this year's freshman who is likely to contribute offensively right away and help a goal-starved team from a year ago turn that around.
2nd-round pick, 32 overall
Pinto was drafted with the No. 32 overall pick by the Ottawa Senators in June. That's the first pick of the second round. With the addition of Seattle in 2020, No. 32 would be a first-round pick in all future years.
Pinto will be the highest-drafted forward on this year's UND team.
His skill set reads like a prototypical NHL player: He's 6-foot-3, 195 pounds. He can handle physicality. He's a smart player with a good shot. He can score off the rush or on top of the crease.
Perhaps it's no surprise that Pinto played on a scoring line with Collin Adams and Jordan Kawaguchi for UND's exhibition game and is getting a prime role on the team's power-play unit.
"It's awesome," Pinto said. "I know I'm a freshman, but just to get those opportunities means a lot to me. I know it doesn't mean anything right now. The games have to start and I have to perform, so I'm not thinking too much into it. I just have to keep on putting in the work and hopefully, I get those opportunities come game time."
Great season in USHL
UND's coaching staff found Pinto while he was playing prep hockey on the East Coast, long before the Franklin Square, N.Y., product became nationally known.
He started gaining a lot of attention during last season, when he produced 59 points in 56 games in juniors for the Lincoln Stars and Tri-City Storm in the United States Hockey League.
"He came from prep school out East and played one year in the USHL," Berry said. "The USHL is a tough, hard, heavy league to score goals. He did a very good job in that. We're hoping he can come in and not take long to get acclimated to the level college is.
"One thing is having good players around him and good leaders around him that kind of show him the way and say, 'Hey, this is going to come down the line. Be ready for it.' That's all part of leadership. Think of all of our young guys. They're all good players, but part of it is getting acclimated and having people show them the way."
Pinto said the older players have been welcoming and have helped his transition.
"All of the upperclassmen have been great to us," he said. "They've kind of showed us the ropes and it's been good so far. I've been enjoying it."
Pinto isn't setting any point total goals for this season and isn't worried about individual benchmarks.
"I'm just worried about team goals," Pinto said. "I really want to make it to the tournament. That's a big thing on my list. I think we can with the team we have and our leadership, so I'm excited. It's going to be cool."
Berry said he's expecting there to be an adjustment period for Pinto, but he's also excited about the freshman forward's potential to contribute.
"We're going to start nonconference, then we're going to get into the NCHC," Berry said. "So there's going to be a time for him to get acclimated to how fast and heavy college hockey is. But he's a big body and he's adapted very well. He's a smart player. He's a very smart player. He's got gifted hands. He's got quick, heavy hands that promote a quick, hard release."
Top 10 NCHC incoming recruits
College beat writer Brad Elliott Schlossman consulted with junior hockey officials and NHL scouts to compile the Herald's 2019 top 10 National Collegiate Hockey Conference freshman rankings.
1. Bobby Brink, F, Denver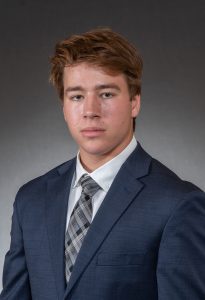 The second-round pick of the Philadelphia Flyers was the USHL's forward of the year, racking up a staggering 35 goals and 68 points in just 43 games. Brink should fit in nicely with a young, skilled Pioneers team.
2. Ronnie Attard, D, Western Michigan
It's extremely hard to score 30 goals in the USHL. Attard did it as a defenseman. The record-setting goal-scorer and third-round pick of the Flyers could rack up huge numbers on the power play with a prolific Bronco team.
3. Shane Pinto, F, North Dakota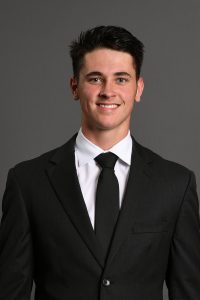 UND needs to add offense to its lineup, so Pinto comes in at a great time. He has good size. He has good skill. He's versatile. He's a two-way player. Of all the rookies coming into UND this year, Pinto is the one who could play a huge role from the start.
4. Josiah Slavin, F, Colorado College
His older sister, Jordan, was a star defenseman at UND. His older brother, Jaccob, was a star at Colorado College and now for the Carolina Hurricanes. It's Josiah's turn to become a college standout. The seventh-round pick of the Chicago Blackhawks comes in as an older player after a dominant year in the USHL.
5. Isaiah Saville, G, Omaha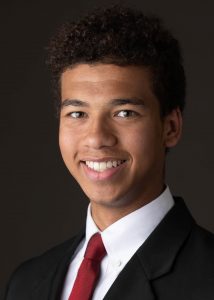 Omaha has been plagued by inconsistent goaltending for years, but the Mavericks haven't brought in someone as high-end as Saville since Dan Ellis or Anthony Stolarz. The fifth-round pick of the Vegas Golden Knights should be the starter from Day 1 in Omaha.
6. Quinn Olson, F, Minnesota Duluth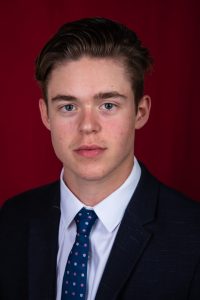 The leading scorer of Minnesota Duluth's NCAA national championship team last season was an Alberta native who played in the AJHL. Olson, a third-round draft pick of the Boston Bruins, will try to fill in some of the scoring that the Bulldogs lost with the graduation of Parker Mackay.
7. Ryan Brushett, F, Omaha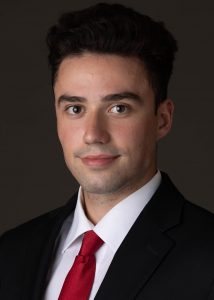 Older rookies in college hockey have been successful in recent years and Brushett should be the latest in that group. The 21-year-old from Quebec is coming off of a huge season in the BCHL, where he tallied 84 points in 55 games for Powell River, finishing second in the league in scoring behind first-round pick Alex Newhook. Brushett had 37 points more than anyone else on his team.
8. Chase Brand, F, St. Cloud State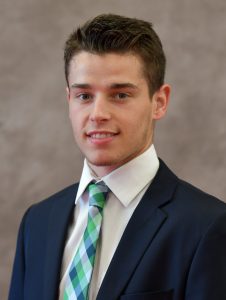 There are a lot of top-six spots open in the St. Cloud State lineup with the graduation of its top four forwards. If any rookie is going to grab one of those spots, it should be Brand. The former Park Rapids (Minn.) High standout led Madison of the USHL in scoring last season.
9. Magnus Chrona, G, Denver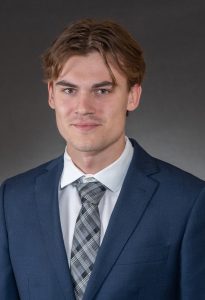 Denver lost star goalie Filip Larsson, a Swede, after just one season, but immediately replaced him with another impact goaltender from Sweden in Magnus Chrona. Although Chrona may start as a backup to Devin Cooley, the fifth-round pick of the Tampa Bay Lightning should wind up being a find for the Pioneers.
10. Harrison Blaisdell, F, North Dakota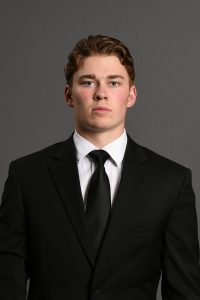 The fifth-round pick of the Winnipeg Jets not only adds some skill to UND's lineup — he scored 33 goals a year ago for the Chilliwack Chiefs — he's also known as a relentless worker both in games and in practice.