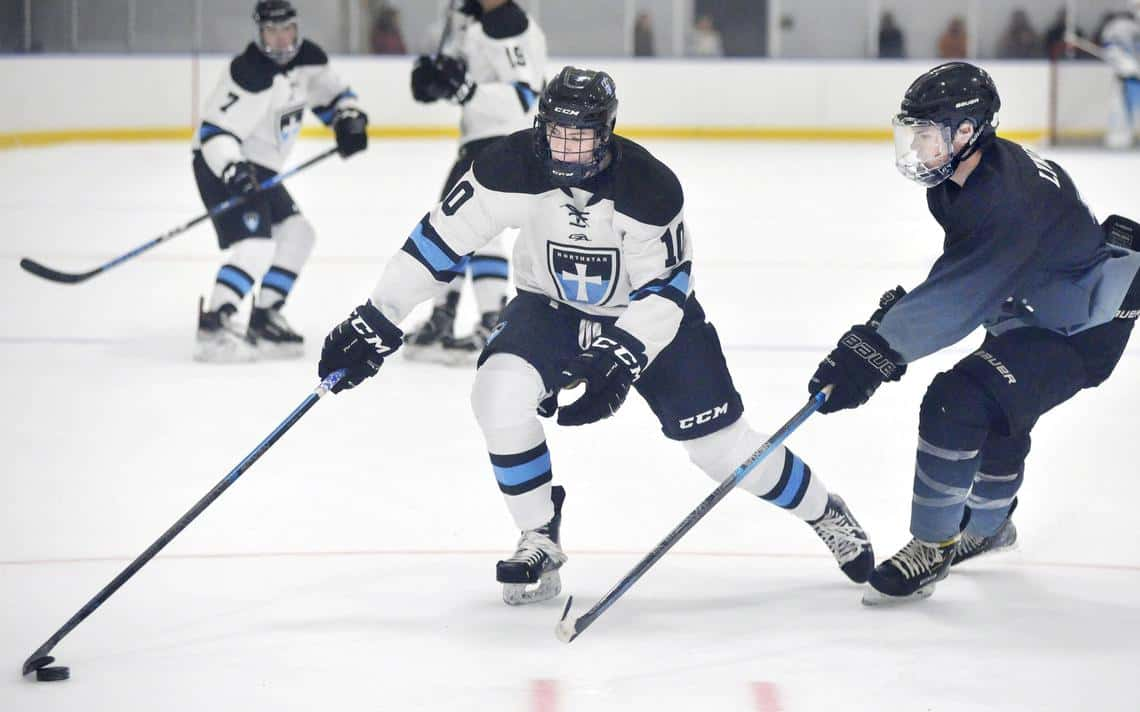 By Jared Rubado
ALEXANDRIA, Minn. — The Northstar Christian Academy hockey team is looking to try to build off an impressive first season, and the team is off to a good start.
The Knights, who finished last season 41-10-6, are off to a  9-0 start to their second season. NCA picked up its recent three wins this past weekend during the Northstar Challenge at the Northstar Sports Complex in Alexandria.
"We have had a good start to our season, being undefeated through (nine) games," head coach John Olver said. "(Saturday night) was reflective of the team we have. I thought we played really physical and it was a team effort. We have 16 returning players, so we have a lot of experience."
After beating True North and Team STX, the Knights played another unbeaten team on Sunday morning. The Minnesota Blizzard put 13 shots on net as NCA rolled to a 3-0 win.
Ben Oakland scored two goals with assists from Jens Richards on both, Ben Strinden had a goal and goaltender Camdyn Barber got the shutout.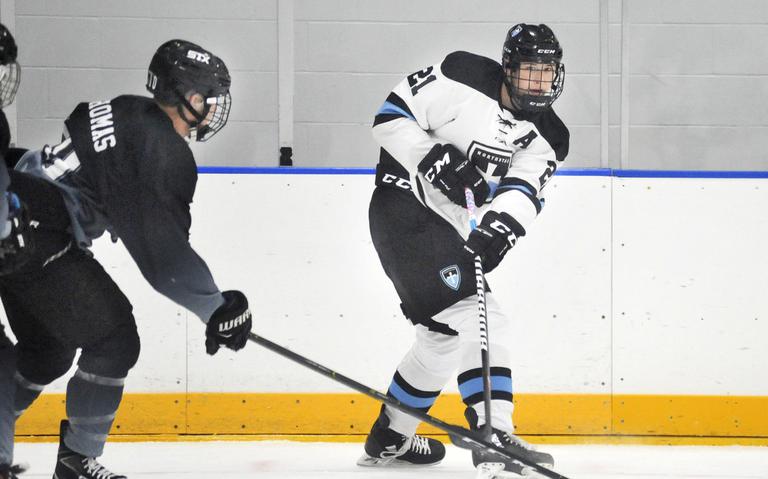 Olver attributes the start his team has had to several things. One of them is the way they approach teams with physicality.
"One thing we are stressing is playing a real physical game," Olver said. "These guys have set high goals for themselves in hockey and are looking to play after they're done here. We want to help prepare them for that. There's a lot of players that have skill, but it's important to combine that with an aggressive checking-style of play to compliment that."
NCA brought back many familiar faces from last winter. Having a season of experience with the program goes a long way in understanding the personnel the Knights put on the ice.
'The guys returning are more comfortable with the system they play," Olver said. "We play a pretty structured system, and these guys know it pretty well. They're able to play without having to think. I think they're more comfortable, thus more confident."
Truett Olson and Jakob Stender are the two Knights who are from Alexandria, where the team is based. Olson was named the captain for this season.
NCA's newcomers are adjusting each day on and off the ice. Getting a schematic feel for the players and coaches around them is a learning process.
"It's about learning to think and play hard at the same time," Olver said. "Reading and reacting is so important to this game. A lot of the things we do are team oriented and they are learning to make that jump so they can execute their responsibilities."