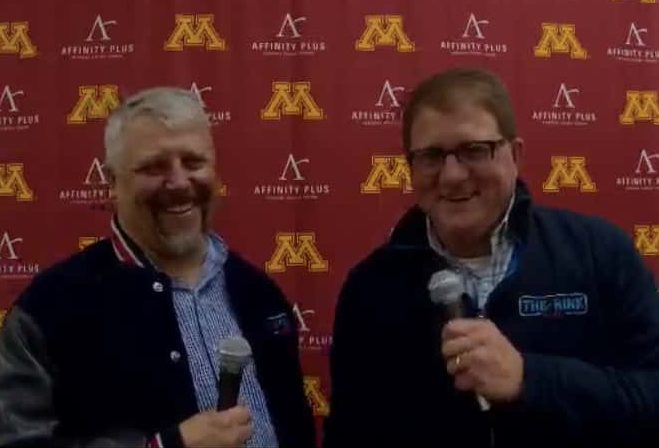 By Mick Hatten
MINNEAPOLIS — Welcome to The Rink Live's first video podcast with contributors Jess Myers and Mick Hatten on Oct. 1. The University of Minnesota held its preseason media day for Gophers men's hockey. We decided to take our first crack at this show in the preseason, talking primarily about the challenges that the Minnesota and St. Cloud State men's hockey teams face going into the season.
With the Gophers, Myers talks about the goalie competition, where the scoring may come from and about the special teams. With St. Cloud State, Hatten talks about how some of the key Huskies have looked early in practice, befuddles himself with the proper first name for defenseman Nick Perbix and where some of the scoring is expected to come from.
Plus, some quick takes on Minnesota State-Mankato's team and Minnesota Duluth's … all this and more.
If you have questions for either reporter, you can email them to jrmyers@forumcomm.com or mhatten@forumcomm.com or tweet them to @JessRMyers and @MickHatten.