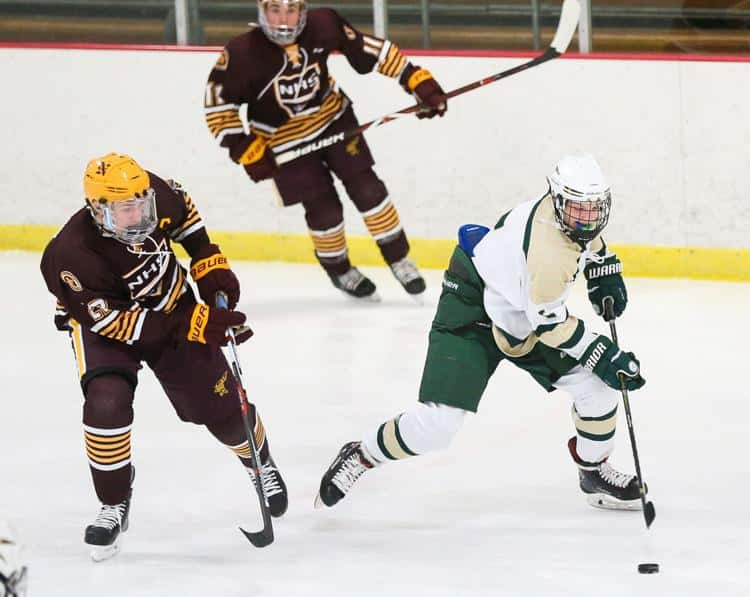 By Jason Feldman
FARIBAULT, Minn. — Rochester native Maddox Fleming has made the top hockey team at prep powerhouse Shattuck St. Mary's in Faribault. The former Mayo Spartans standout is just a sophomore this season, but he'll be playing with the top team at one of the best prep programs in the country.
Fleming told the Post Bulletin that his "first three weeks at Shattuck have been awesome and I'm really looking forward to the year."
He is the only 2004-born player to make Shattuck's top team. The Sabres' season begins today with their first of seven games in the Upper Midwest Elite League.
Fleming had two outstanding seasons at Mayo, leading all scorers in Section 1AA as an eighth-grader in 2017-18 with 39 points. Last year, he recorded 18 goals and 45 points before suffering a season-ending injury in the second half of the season.
Two other Rochester natives are on rosters at Shattuck: Kaden Spaniol is on Shattuck's U15 boys team, and former Century standout defenseman Kennedi Howarth is on Shattuck's U16 girls roster.