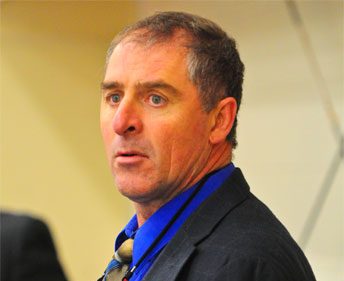 By Mick Hatten
ST. CLOUD, Minn. — When the North American Hockey League's Brookings Blizzard moved from their home in South Dakota to St. Cloud, Minn., this summer, there was not a ton of extra space in the the Municipal Athletic Complex.
When Moe Mantha first got a glimpse of the site of an old concession stand where his office would be, he got an awakening on a couple levels.
"When I first got here, we were talking about the coach's office here and they pointed at the corner and I said, 'That's kind of small,'" said Mantha, who played defense for 12 seasons in the NHL. "They said, 'Well, that was good (enough) for Herb Brooks.' I said, 'You got me.' I didn't have a comeback for that one."
Mantha was laughing as he told the story. Brooks coached the St. Cloud State men's hockey team in 1986-87 when the Huskies' home ice was at the MAC and then went on to help get state funding to build the National Hockey Center.
Brooks left after that one season and — here's your hockey world is small moment — ended up coaching Mantha and the Minnesota North Stars in 1987-88.
St. Cloud will get its first look at Mantha's St. Cloud Blizzard Tier II junior team at 7:10 p.m. Saturday when they play an exhibition game against the Fairbanks Ice Dogs at the MAC.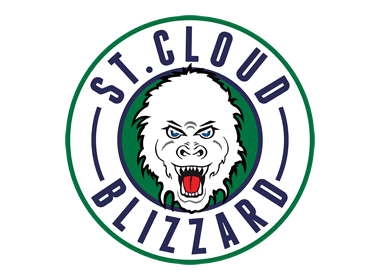 His North Stars coach
Mantha, 58, is beginning his third season as the Blizzard's head coach and general manager. Since retiring from playing pro hockey in 1993, he has spent most of his time as either an assistant or head coach in the minor leagues or junior hockey, so he has his share of stories to tell.
So what was it like to play for Brooks?
"Great hockey mind. He wanted you to use your talent and his big thing was to be who you are," Mantha said. "He allowed you to be who you wanted to be as a player. Yeah, he could get in your face or in your kitchen because he cared and saw potential in you.
"One thing I'll say about Herb is, yeah, he was a hockey man, but he was also a family guy. There was more than the game of hockey to him. I take the way he treated me and I apply that stuff with how I deal with my players today. 'How's it going today? How's the billet home? I heard there's a bad muffler on your car.' Let the players know that I'm interested in more than hockey with them. Herb was a good all-around person who cared for his players."
Most of the Blizzard players were born 6-8 years after Mantha retired from playing pro hockey, which can make for some interesting reference points when the coach is either talking to them about someone he has crossed paths with or some of his sayings.
"He's got a lot of sayings and the other day, he was talking to our guys about stickhandling in a phone booth," Blizzard associate head coach Casey Mignone said. "One of the kids said to him, 'What's a phone booth?'
"But he does a good job of relating to the kids and has a good feel for where they're at. Do we keep pushing them or pull back?," said Mignone, who was the head coach of the NA3HL's Rochester Grizzlies in their inaugural season in 2018-19. "I'm definitely picking up a lot from him. We've only been here 2 1/2 or 3 weeks, but it's been really good to see what he does on a daily basis."
Before he played for Brooks and the North Stars, Mantha was a teammate of the two of the biggest names to play in the NHL: Mario Lemieux in Pittsburgh and Wayne Gretzky in Edmonton. Mantha remembers when he got traded from the Penguins to the Oilers what Gretzky told him.
"He said, 'I'm not going to lower myself to your standards. I'm going to make you come to my standards,'" Mantha said. "I've told the guys this year to bring the guy up next to you to your standards. Make the guy next to you better and help them get better.
"That's the message I took from (Gretzky and Lemieux). They made me a better player."
Getting to the NAHL
This will be Mantha's eighth season coaching in the NAHL. He spent five seasons as the head coach of the Michigan Warriors from 2010-15. He's also been a pro head coach for the ECHL's Columbus Chill (199-4-96) and the American Hockey League's Baltimore Bandits (1996-97) and Cincinnati Mighty Ducks (1997-2000).
After he left Cincinnati, he was an assistant coach for the United States National Development Program Under-17 team. What was that transition like?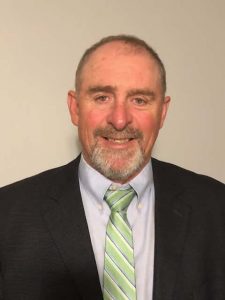 "It took a little while to understand that these guys aren't pro hockey players," he said. "You had to polish them and go back to teaching. The biggest challenge was how you teach the game. I really enjoy helping the players see the game in a different way."
While he has been coaching for a number of years, Mignone said that Mantha is not set into one way of looking at coaching situations.
"We learn from each other," said Mignone, 31, a former NCAA Division III player. "If you have some good ideas, he's looking to learn and get better.
"He's been giving me a lot of say and input with helping pick the team and with daily practice plans. I take charge of a couple of drills a day. I'll be in the office with him and we bounce ideas off each other. I'm pretty lucky to have a boss who lets you take a lot of initiative and lets you get your say in."
It's one of the reasons why Mantha enjoys coaching in the NAHL.
"I've had opportunities to go somewhere else, but I stay in this league because it's a developmental league," he said. "It gives players an opportunity to play, develop and move on. This league also gives opportunities to assistant coaches, head coaches, front office people, trainers … It's always been my mission to help players or staff make their dreams come true."
Tickets for the exhibition game are $13 for adults, $10 for senior citizens and veterans, $8 for students and if you buy one ticket, you get one free. Tickets are available on the day of the game at the MAC. Kids who wear a jersey to the game get in free.