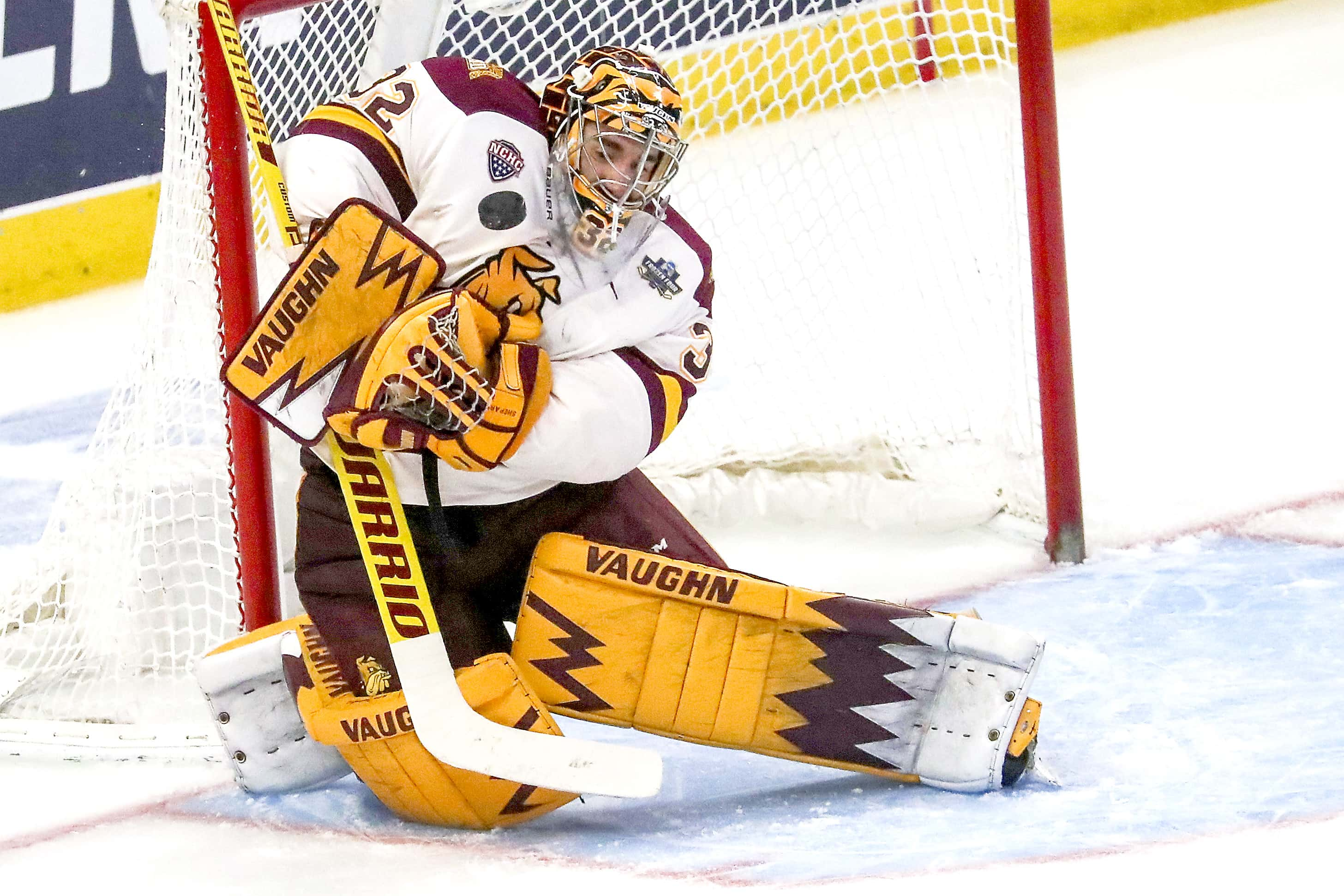 The Rink Live
DULUTH, Minn. — Senior goaltender Hunter Shepard and senior defender Nick Wolff were selected Minnesota Duluth team captains and announced by coach Scott Sandelin on Monday.
Shepard earned first-team All-America distinction to go with NCHC Goaltender of the Year plaudits as a junior. Last month, he received the Keith "Huffer" Christiansen Award as UMD's Most Valuable Player. The Cohasset native has 15 shutouts in his career, stopping 92.4 percent of shots he has faced with a 1.84 GAA in 85 games played.
Shepard becomes the first goalie since Rick Heinz in 1976-77 to serve as a team captain.
Wolff served as an alternate captain in 2018-19, setting a new career high in points on the blue line as he scored five goals to go with 13 assists as the Bulldogs repeated as NCAA Division I champions.
The native of Eagan, Minn., has 14 goals and 29 assists (43 points) in 123 games at UMD.