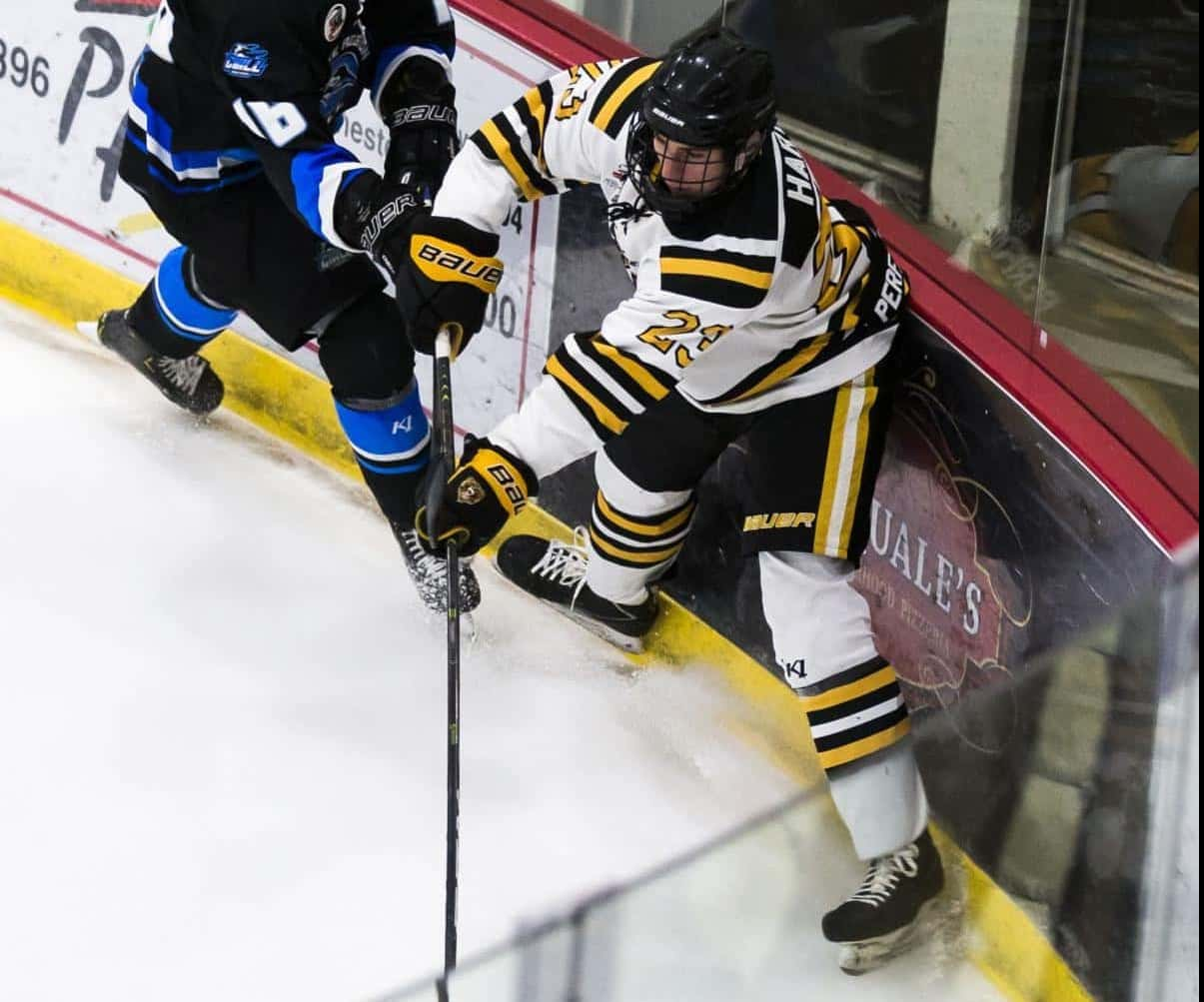 By Jason Feldman
ROCHESTER, Minn. — With no disrespect at all meant toward Rochester or Rochester Grizzlies fans, Peyton Hart would prefer to not be here.
During the 2018-19 season, the talented playmaker and goal scorer signed a tender — a sort-of letter of intent — to play with the Janesville (Wis.) Jets of the North American Hockey League in the 2019-20 season.
After compiling 36 points as a rookie with the North American 3 Hockey League's Grizzlies last year, Hart spent the offseason preparing to play for Janesville. But on Aug. 28, the Jets released him.
With his eyes on earning a return trip to Janesville — or landing with another NAHL team — at some point this season, it didn't take long for Hart to make Rochester his destination.
He was in the lineup Saturday when Rochester beat NTG Norway 4-0 in a preseason game at the Rochester Recreation Center.
"It was definitely a great experience," Hart said of his time in Janesville. "There are a lot of skilled guys, guys with USHL talent. It's awesome to be around that. It's a grind, though. It was definitely worth it. It wasn't the news I wanted to hear but I'm definitely happy to be back in the place where it all started."
The Grizzlies' coaching staff is happy to have Hart back, too. The 6-foot-1, 170-pound native of Pewaukee, Wis., scored 14 goals and added 22 assists last season in Rochester as a 17-year-old.
"It's good for our guys," Grizzlies head coach Chris Ratzloff said. "(Hart) will bring leadership and just a sense of how to be a junior hockey player since he was through it last year.
"It'll be good for him, too. It'll give him a chance to be one of the top guys and a big producer for us. I think he'll gain a lot of confidence."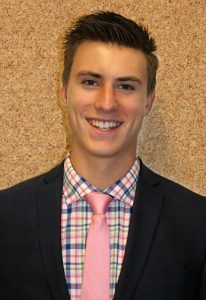 Hart got off to a strong start last season with the Grizzlies, scoring three goals and 11 points in his first 10 games. He remained consistent throughout the season, helping Rochester go 32-17-1 in its inaugural season. Hart never went longer than three games without recording a point.
Now, he said, he has quickly had to shift his mindset from being a new guy on Janesville's roster, learning the ropes in the NAHL, to being a veteran leader in the Grizzlies' locker room.
"As of right now, it's re-thinking everything, re-starting the process and working on the little things that will make me better at the next level," Hart said. "There are just some little things, skill-wise, and getting my confidence up a little more to play at that level."
Hart and a handful of other Grizzlies' veterans are in the same position: Working on the "little things" that separate a NAHL player from an NA3HL player. Sometimes those differences can be minute.
"I was just over watching Austin the other day," Ratzloff said of the NAHL's Austin Bruins. "They work so hard all the time, their feet are moving all the time. It's hard sometimes for our guys to realize that they're not that far away (from the NAHL) skill-wise, it's just more of a mentality and attitude that 'this is how hard I'm going to play, and I'm going to be hard to play against.'"
Hart said is happy to be back on the ice in Rochester — he looked comfortable at practice Thursday, laughing and joking with his old and new teammates — and is embracing his role as a leader.
"Last year as a young guy, I wanted to push myself to be a leader for the other young guys," he said. "As a veteran now coming back, it'll be a huge part for me here, to help out the other older guys in a leadership role."