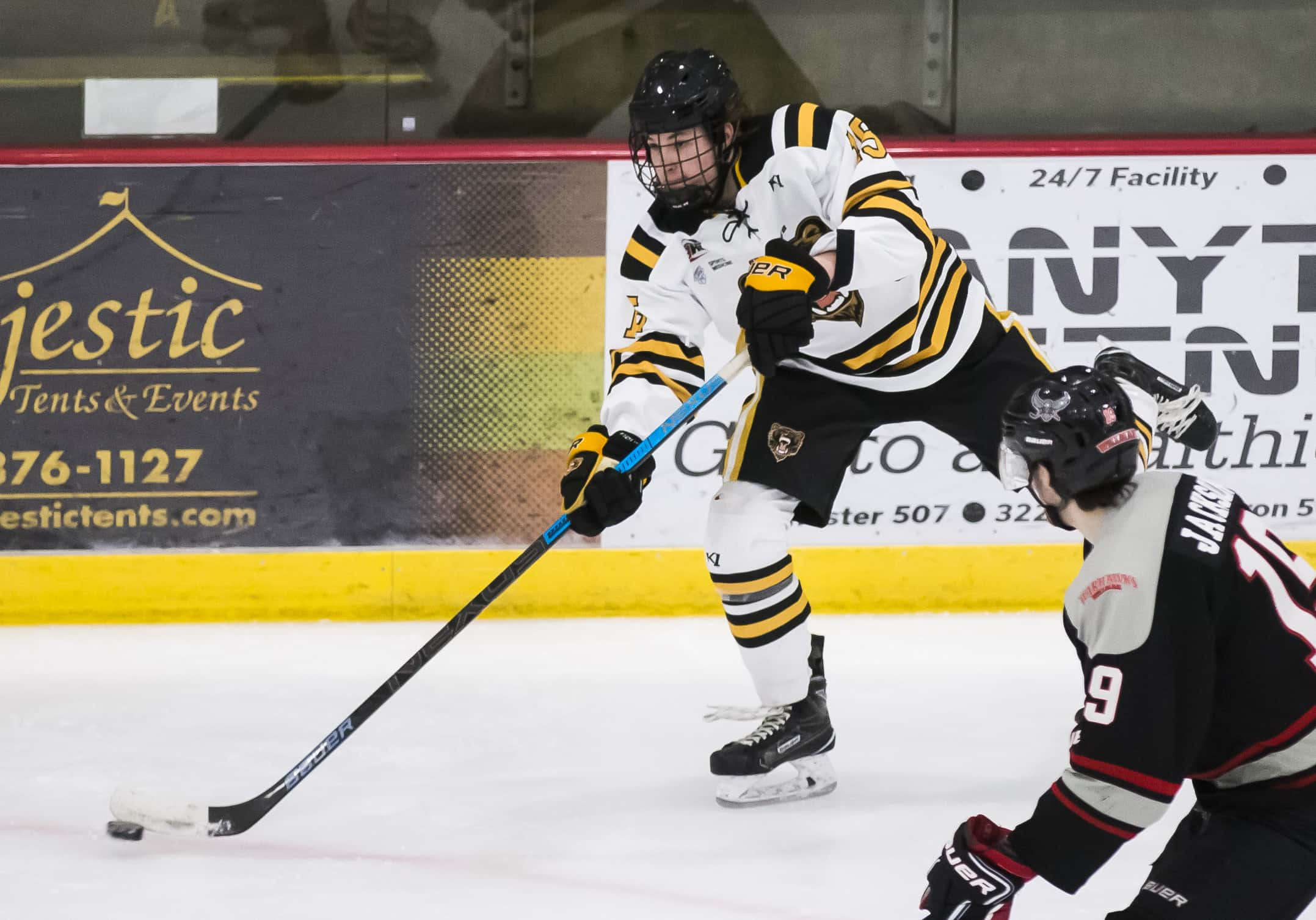 By Jason Feldman
ROCHESTER, Minn. — Josh Hoffman was the only player to put his hand up a year ago and step into the unknown.
Two years ago, Hoffman had come to Rochester from his home in suburban Pittsburgh to play hockey for the Rochester Ice Hawks as a 16-year-old. He had a solid season on a team that struggled to find offense or victories, putting up 10 goals and 18 points on a team that went 6-39-2 and missed the North American 3 Hockey League playoffs.
When the Ice Hawks franchise was sold to Craig Patrick and Mike Cooper — the owners of the North American Hockey League's Austin Bruins — and rebranded as the Rochester Grizzlies following the 2017-18 season, Hoffman was the only Ice Hawks player who was asked to come back and accepted.
"It says a lot about him that he came back last year after the season they had the year before that," Grizzlies coach Chris Ratzloff said. "A lot of those guys just wanted to get away, so it's a good thing that he wanted to come back here last year."
Hoffman was back on the ice at the Rochester Recreation Center Monday, this time as a confident 18-year-old, as the Grizzlies held their first practice of the 2019-20 season, and their first official practice under Ratzloff, who takes over for Casey Mignone.
"I've been pretty impressed with him through (main tryout) camp and into practice (Monday)," Ratzloff said of Hoffman. "I think he's here to work and he's here to earn a spot. If he keeps that up, it'll be OK for him."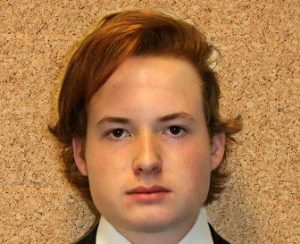 It would have again been easy for Hoffman to find a different place to play after last season. He played in half of the Grizzlies' games, scoring three goals. But Hoffman figures he's paid his dues and he's come to camp ready to earn a more high-profile position on this year's team.
"I spent my summer working and working out, getting ready for the season," he said. "I've been prepping and waiting to see how things shake out here. From what I saw (Monday), I think we're going to have a really good group."
Hoffman said a chance to play for Mignone and in a franchise that underwent a full reboot were the main reasons he came back to Rochester last year. This year, he's back because he wants to help the Grizzlies get past the first round of the NA3HL playoffs and keep building on what last year's team started.
"I thought (last) season went very well, the way the (new ownership) turned things around," Hoffman said. "The Austin guys came in and kinda gutted the whole thing, remade it in their image. It turned things around and brought good hockey back to Rochester.
"Last year, for me personally, wasn't exactly what I wanted, but I think I can step into a bigger role here this year."
Hoffman said Ratzloff has picked up where Mignone — now an assistant coach with the St. Cloud Blizzard in the NAHL — left off, and having assistant coach Mike Aikens back for his second season is another boost for the franchise.
"We like (Ratzloff) a lot," Hoffman said. "He runs a tight ship, which is good, but he doesn't make it stressful or make you feel pressured when you come to the rink every day. It'll be a good environment to play in."
The Grizzlies open their season Sept. 13 at Milwaukee; their home opener is Sept. 20 against Wausau.