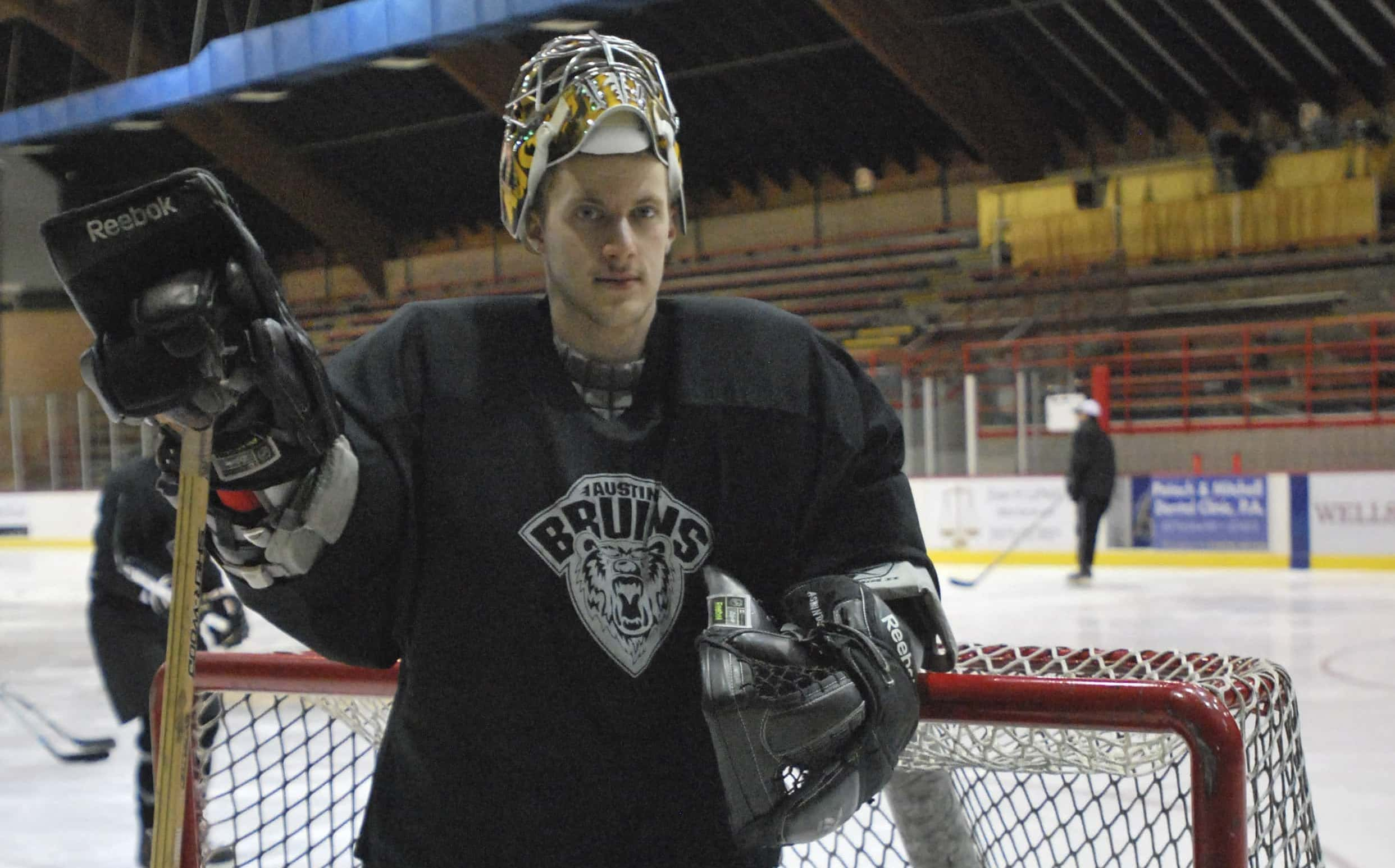 By Jason Feldman
AUSTIN, Minn. — One of the most successful goalies in Austin Bruins history is leaving the franchise again for a big opportunity.
His place behind the bench will be filled by the franchise's first-ever goalie.
Bruins head coach Steve Howard filled out his coaching staff for the 2019-20 season on Tuesday, naming former Bruins goalie Keegan Asmundson as the team's newest assistant coach.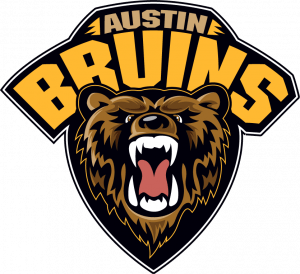 Asmundson will take over for another former Bruins goalie, Nick Lehr, who played three seasons in Austin and served as an assistant coach a year ago.
Asmundson, 28, comes back to Austin for his first season as a coach after a long professional playing career in the AHL, ECHL, SPHL, and overseas.
"I'm very excited to start my coaching career in Austin," said Asmundson, a native of Mayville, N.D., who played high school hockey at Simley in Inver Grove Heights, Minn. "I was able to develop here as a player and I'm excited to develop as a coach while also helping advance our players to the next level."
Asmundson was the first goaltender to start a game for the Bruins, lifting them to a victory in their first-ever game, a 4-3 OT win against Fairbanks on Sept. 15, 2010. He played four years of Division I hockey at Canisius College, where was named the AHA Goaltender of the Year in 2015.
Asmundson went 18-18-2 with a 2.68 goals-against average and .923 save percentage in his one season in Austin.
"Keegan brings a ton of playing experience and it helps add that player perspective to our staff," Bruins head coach Steve Howard said. "I know the players are going to gravitate towards Keegan and (assistant) Kenny (Orlando). Our staff understands how fortunate we are to replace one former Bruins goaltender with another."
Replacing former Gopher
Asmundson will help fill a void left by the departure of Lehr, 26, who announced he has accepted a coaching job in Beijing, China.
Lehr, a Roseville native, will serve as the Goalies Director for the Beijing Junior Kings, a role created as part of a global initiative set forth by the Los Angeles Kings of the NHL.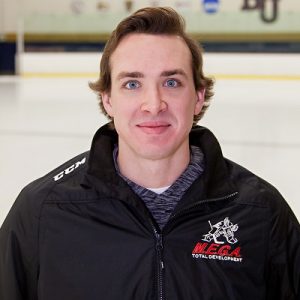 "It is an opportunity I felt I couldn't pass up," said Lehr, who played for the Bruins from 2012-14 and was an assistant coach with them last season, working extensively with goalies Kyle McClellan and Brett Miller, who both have committed to Division I colleges. "Obviously, I want to thank the town of Austin and the Bruins organization for supporting me and I will definitely be keeping tabs on the Bs as this year goes on."
Following his time in Austin, Lehr played three seasons at the University of Minnesota, graduating with a degree in business and marketing education in 2018.
He is the franchise's record holder in career games played, career minutes played, and fewest goals allowed and wins in a season. Including postseason games, Lehr went 81-35-3 with a 2.20 GAA for the Bruins.
Austin's regular season begins Sept. 18 against the Jamestown (N.Y.) Rebels at the North American Hockey League Showcase in Blaine. The Bruins' first home games are set for Oct. 4-5 against the defending NAHL champion Aberdeen Wings.