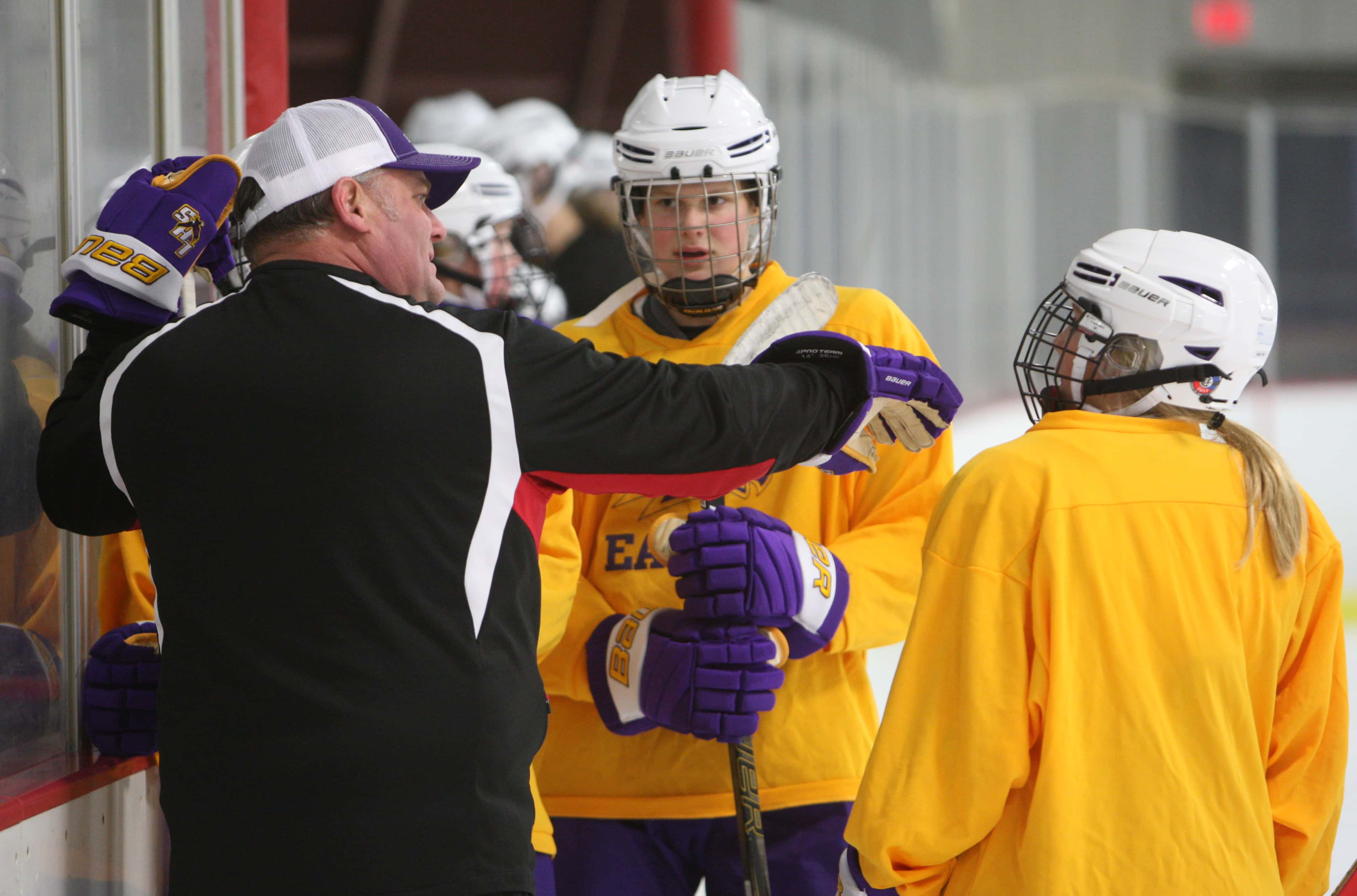 By Jason Feldman
ROCHESTER, Minn. — Ask anyone in the southern Minnesota hockey community – or anyone who knows Chris Ratzloff, for that matter – about him and you'll get the same answer every time.
No one wants to talk about his hockey knowledge right away.
They're too eager to give another answer.
"First and foremost, he's just such a good guy," Rochester Lourdes girls hockey head coach Jeff True said. "You can ask anyone in the hockey world and no one will have a bad word to say about him. He's just so friendly … no matter where we'd go, he'd run into someone he knows."
True should know; Ratzloff has been an integral part of helping the Lourdes girls become a Section 1A power during the past two seasons as an assistant coach with the Eagles.
But Ratzloff is giving up that spot next to True this year. He is about to embark on his first season as the head coach of the Rochester Grizzlies of the North American 3 Hockey League. And True has no doubt that Ratzloff will be a success at the junior hockey level, just as he was for two years as an assistant at Lourdes, and seven years before that as an assistant for the boys program at his alma mater, Rochester John Marshall.
"He definitely has a competitive side," True said. "We all have different styles of coaching and he isn't going to lead by shouting or yelling or instilling fear. But he has the ability to raise expectations and be demanding.
"No matter how calm he may seem, he's very competitive."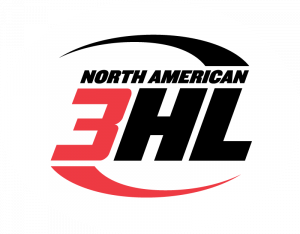 Perfect combination
That combination of fierce competitor/good communicator is what the Grizzlies liked so much about Ratzloff when they brought him in as a scout late last season. With his children both off to play college hockey – his son, Brandon, 21, will be a freshman this fall at Augsburg and his daughter Ali, 18, will be a freshman at St. Scholastica – Ratzloff was ready to dive head-first into the scouting role.
But just more than a month ago, the dominoes began to tip.
Casey Mignone, who last year became the first head coach in Grizzlies history and guided the team to 32 wins, was offered an assistant coaching job with the St. Cloud Blizzard of the North American Hockey League.
And as Grizzlies ownership – Craig Patrick and Mike Cooper, who also own the Austin Bruins of the NAHL – began to discuss their list of possibilities to replace Mignone, Ratzloff's name kept coming up, again and again. Mignone and Bruins head coach Steve Howard both endorsed Ratzloff, as did Grizzlies assistant coach Mike Aikens, also a JM alum.
"When we started going through candidates, we had a really good list," Cooper said. "Craig and I talked with (Ratzloff) and we felt, with his ties to the community and what we're looking to build here, he's such a good fit.
"We're excited to have Chris, and he's really excited. He's such a great guy, passionate about hockey, and passionate about hockey in Rochester. And with (Aikens) staying on board, he has so much great coaching experience, the two of them will be able to do some great things."
'A great hockey IQ'
Ratzloff's passion for the game, and to see hockey flourish in Rochester, goes back to his earliest days. He grew up playing youth hockey in town, then played on some talented Rochester John Marshall teams, with teammates such as Eric Means and Doug Zmolek, in the late 1980s.
Ratzloff then went on to play two years in the USHL, including one with the Rochester Mustangs, before playing his college hockey at the University of Wisconsin-River Falls.
"He's been around a lot of different levels of play as a coach," said Zmolek, who has also coached with Ratzloff in the Southern Minnesota Elite League in the fall for a handful of years, "from squirts all the way up to the high school Elite guys and Division I guys.
"He's very much into skill development and helping kids grow and advance."
Zmolek said the qualities that made Ratzloff a great teammate in high school are the same ones that will make him a strong head coach.
"He was a kid you could count on showing up every night," Zmolek said, "a consistently hard-working player with a great Hockey IQ. He could do everything for you, play on the penalty kill or on the power play.
"We grew up with a pretty good group of players in this town. That doesn't happen to everyone and it drove all of us to be better."
Excited to get going 
Ratzloff's first time on the ice as a head coach is upon him. The Grizzlies will hold their main tryout camp Friday through Sunday at the Rochester Recreation Center.
Close to 60 players are expected to attend, with the hopes of making the Grizzlies' 2019-20 roster.
"I'm looking forward most to just get together with the boys, get to know the guys we've talked a lot with over the phone," he said, "finding a team for this year and building relationships with some younger players for future seasons.
"For me, the best part is the mentoring and developing young men, both in hockey and in life."