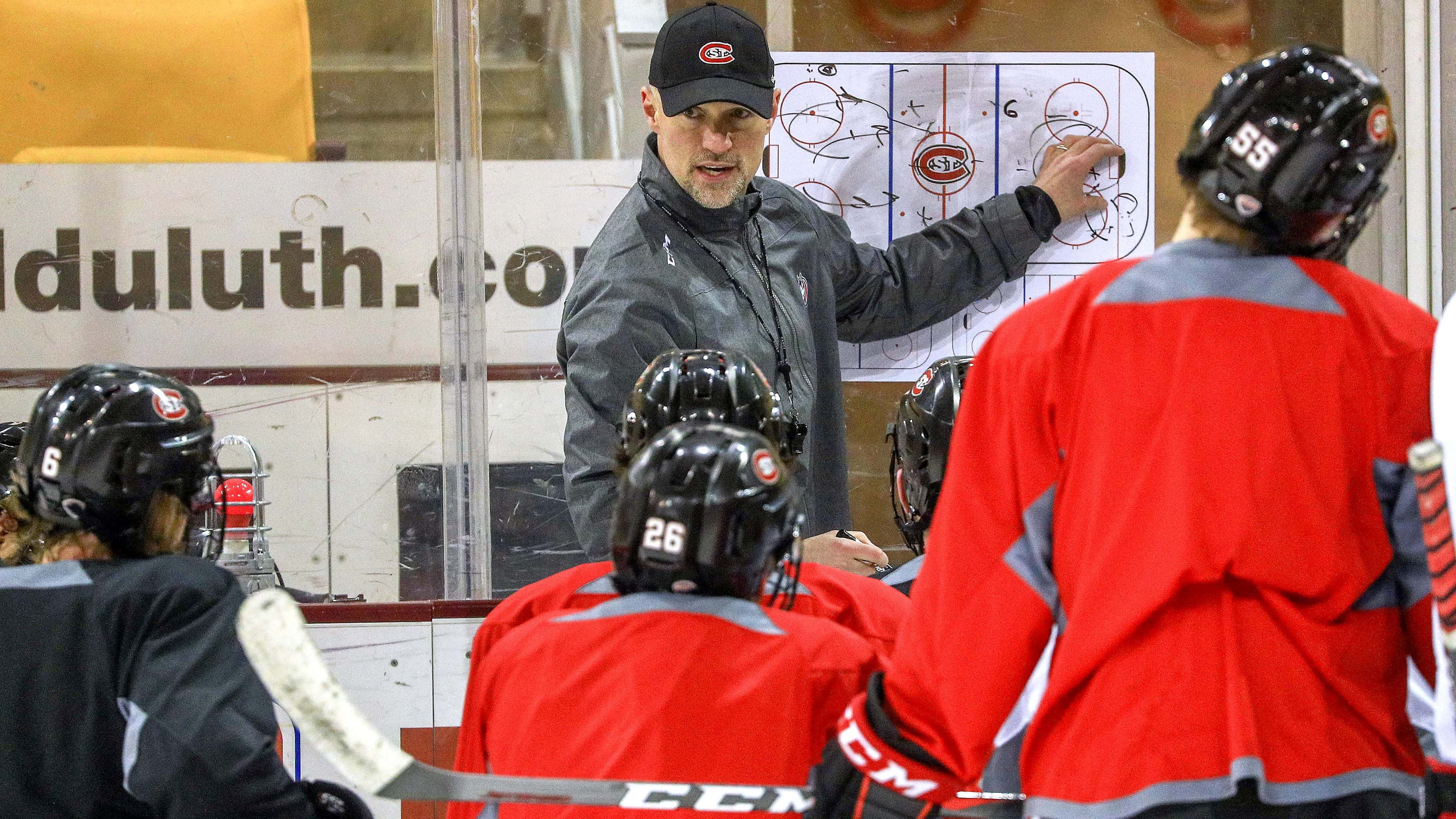 By Mick Hatten
ST. CLOUD, Minn. — The amount of time to go recruiting junior hockey players just got a big bite out of it for a number of college coaches in the state of Minnesota.
The established junior hockey team in the St. Cloud area, though, has a bit of a sour taste after the announcement on Monday, June 3, that the Brookings Blizzard of the North American Hockey League are moving to St. Cloud.
The Blizzard, a Tier II junior team that has spent the last seven seasons in Brookings, S.D., will be making their new home at the Municipal Athletic Complex.
The MAC is the previous home for the Granite City Lumberjacks, a who played their home games at Dave Torrey Arena from 2007-11. The Lumberjacks are a Tier III junior team that moved from the MAC to Sports Arena East in neighboring Sauk Rapids, Minn., in 2011.
Brad Willner, the Lumberjacks' head coach and general manager since 2009, was the Blizzard's head coach from 2005-09 when the team was in Alexandria, Minn. The Blizzard are owned by Chris Canavati, who has owned the team since its inception in 2003.
In recent years, Granite City has talked about eventually moving their franchise up to the Tier II level, but that dream is likely over after the Blizzard's announcement.
"We heard about it second hand, which is a little disappointing," Willner said. "Obviously, it ties our hands with trying to make a move to Tier II."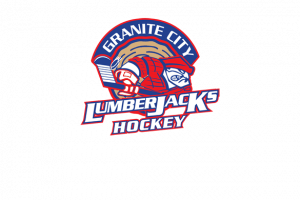 The Lumberjacks have enjoyed a lot of success at the Tier III level on and off the ice since Willner took over. Granite City has won four league titles and five division titles under Willner.
Since moving to Sauk Rapids, the Lumberjacks have also been one of the top teams in attendance in the NA3HL, which is associated with the NAHL. Granite City drew an average of a franchise-best 829 fans-per-game in 2018-19, which was fourth-best in the 36-team league, in which, players pay the teams to play.
"It's been a a great move for us (to Sauk Rapids) and I think we found our niche in the community," said Willner, whose team averaged 365 more fans-per-game than the Brookings Blizzard in 2018-19. "Moving into a little more of a blue collar community has suited us well with the junior style of hockey."
The Lumberjacks have not finished lower than sixth in the league in attendance since moving to the NA3HL and have finished fourth in the league in attendance each of the last three seasons. Since moving to Sauk Rapids, the Lumberjacks have also gotten a new locker room and an expanded recreation and lounge area at the arena.
The NAHL, like most junior leagues, plays most of its games on Friday and Saturday nights. The NA3HL does as well. St. John's University, an NCAA Division III college that plays its home games at St. Cloud State's Herb Brooks National Hockey Center, plays a lot of its home games on Friday nights. The Huskies play nearly all of their home games on Friday and Saturday nights.
And we haven't even talked brought up the six high school teams or the two women's college teams (St. Benedict and SCSU) in the St. Cloud metro area. So how will this shake out for attendance for all of the teams involved?
"I'm not real sure," Willner said. "We'll have to wait and see how it goes.
"Obviously, we've been here for 12 years now and it took a while to build our fan base and the market up. Even St. Cloud State, which was ranked No. 1 in the nation last year, had a tough time filling the building every night," said Willner, who was an assistant coach for the Huskies from 2000-05. "It will be interesting to see how it works out."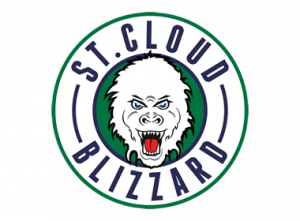 Division I recruiting 
Brett Larson recently completed his first season as St. Cloud State's head men's hockey coach. Before coming to St. Cloud State, he was an assistant coach at the University of Minnesota Duluth. UMD is about 20 miles from Cloquet, which is the home of the NAHL's Minnesota Wilderness.
So he has seen, and received the benefits, of working on a Division I staff in close proximity to an NAHL franchise. He also knows that there is an element that helps junior teams with attendance.
"Having a good product on helps a lot. With the Wilderness, people want to see a winner," Larson said. "There's no sugar coating that. It will be interesting to see how it goes for (the Blizzard). Hopefully, it goes well. It helps us in recruiting."
The Brookings Blizzard were 11-44-3-2-2, which was the worst record among the 24 teams in the NAHL.
But regardless of how the team fares, having a Tier II team across town is likely to benefit the Huskies and St. John's. Last season, St. Cloud State had six players on its 27-man roster who had played at least half a season in the NAHL: Patrick Newell, Jon Lizotte, Blake Lizotte, Kevin Fitzgerald, David Zevnik and Will Hammer.
Larson said that when he was at UMD, having the Wilderness nearby helped him as a recruiter.
"I thought it was a huge advantage having the Wilderness in Cloquet," he said. "You get to see those (Wilderness) kids a lot and all the teams that come through. It's certainly nice to have that right down the road."
Unlike UMD and Cloquet, though, the Huskies and Blizzard will have home ice all of five miles apart. Is Larson concerned about the effect the Blizzard may have on St. Cloud State attendance?
"I don't know about that," Larson said. "I think it's a different fan base. People who go to NCHC games are pretty committed to watching the highest (college) level to watch. I don't think it's going to be a negative or anything to worry about with our fan base.
"Hopefully, they'll do like the Wilderness did and get a lot of home dates when we're out of town."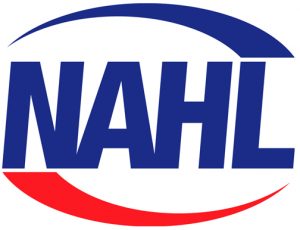 Division III help
The NAHL had the second-largest number of players in NCAA Division I men's hockey last season to the Tier I United States Hockey League. In the NCHC, the conference that St. Cloud State plays, there were 34 players that went directly from the NAHL to the eight teams. Of the nine freshmen coming in for St. Cloud State this fall, two (Aberdeen forward Thomas Rocco, Wilderness defenseman Ondrej Trejbal) are coming straight from the NAHL. Another, forward Chase Brand, played most of two seasons with the Blizzard.
But in recent years, a growing number of of players at the Division III level are also going the junior route before playing in college. For instance, St. John's, which was the runner-up in the MIAC regular season and the playoffs, had 17 NAHL alums among its 28-player roster in 2018-19.
"It's going to be great for me and my family because it's going to be a lot easier for me to see more of the North American teams and I used to drive to Brookings quite a bit and that's a 3 1/2-hour drive," said Doug Schueller, who recently completed his 11th season as the Johnnies' head coach. "I don't think there's another area that has an NA3 and North American franchise so close and about 90 percent of our recruiting is in those two leagues."
To be competitive in Division III hockey these days, fewer players are going directly from high school to play at the non-scholarship level.
"It's changed even in my 11 years at St. John's," said Schueller, a former assistant coach of the USHL's Sioux Falls Stampede and former Bowling Green forward. "I don't have a single player on my team next year that is going to come straight out of high school. We're graduating our last straight out of high school kid.
"If they're good enough to play at the Division III level, they get talked into playing junior hockey now — even the 30 ACT (score) guys because they can make an Ivy League team if they play a year of junior hockey. It's difficult to get kids to go straight from high school."
Hamline, which finished one place out of making the conference tournament in sixth place, had nine of its 26 players play in the NAHL before going to college.
Hamline coach Cory Laylin is from St. Cloud and was the first Blizzard head coach when the team moved to Brookings, where he spent two seasons. He is a former University of Minnesota forward who played professionally in Europe and North America from 1992-2008.
Laylin said that the Blizzard moving to St. Cloud is a move that many college coaches in and outside of Minnesota are excited about.
"It's so hard on our budget to try to see the Minots and the Odessas of that league because they are so far away," said Laylin, whose Pipers call St. Paul, Minn., home. "To be be to come up and see them play (in St. Cloud) is great because it's tough to get to Brookings. You can watch hockey on TV and we have scouts, but you want to see them first hand.
"You want to see their tendencies, how they are with people, see how they play when they don't have the puck. You can't see that on the TV or see how they react talking to them on the bench."
Laylin played for Apollo High School in St. Cloud before playing for the Gophers. He thinks that the Blizzard have a chance to succeed in St. Cloud and not take away fans from other local teams.
"I think it's a great move and I don't think they're going to pull away fans from the NA3," said Laylin, whose team also has four players who finished their junior careers in the NA3HL. "There's enough hockey fans to go around … It's a great fit for everybody."
Mick Hatten can be reached at mhatten@forumcomm.com. Follow @MickHatten on Twitter, Instagram.