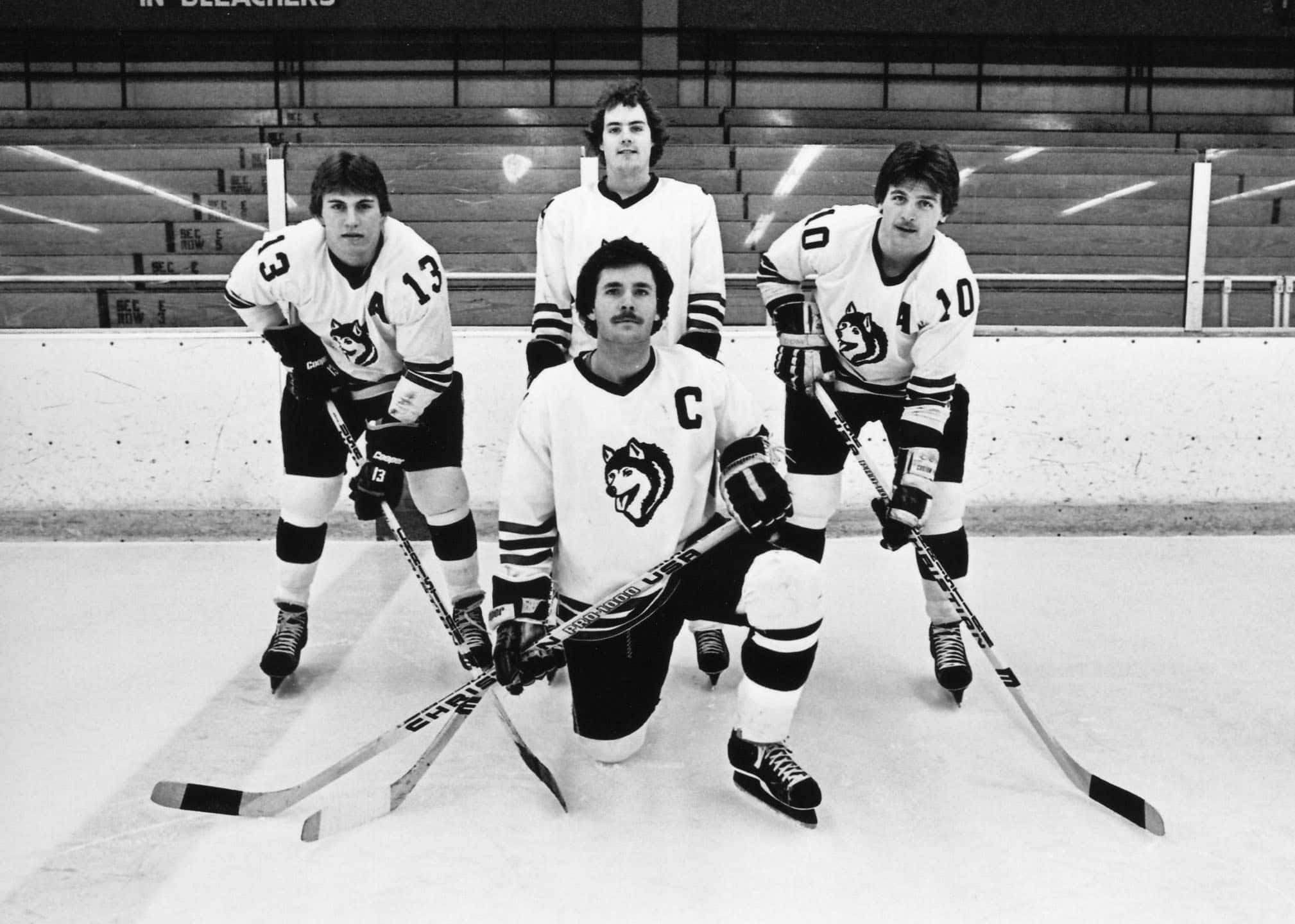 By Jess Myers
EDEN PRAIRIE, Minn. — It's a true confirmation of his credentials as a one-time hockey player that nearly 40 years later, Jeff Passolt can still explain how — on a cold night in Bemidji — the referee did him wrong.
Sure, there are many happy memories, and much that countless folks in Minnesota remember about him from a recently-concluded four-decade run on Twin Cities television. But before all of that, Passolt, now 61, was a record-setting hockey player for St. Cloud State, back in the days when the Huskies played at the NCAA Division II level.
One record still bears his name is a dubious honor.
Passolt can recount in great detail a game at Bemidji State in the latter half of the 1980-81 season, his senior year, that cemented his place in history. Early in the game, Passolt froze the puck along the boards in the offensive zone, not far from Beavers goalie Frank Serratore. When the whistle blew and Passolt got up from his knees, he was hit from behind by a Beavers player, crashing face-first into the boards and suffering a bloody nose.
In retaliation, Passolt swung his stick blindly and struck another Beavers player. He was whistled for spearing, while there was no penalty for the initial hit which bloodied his nose. From there, as the referee steered him toward the penalty box, things deteriorated quickly.
"He's trying to get me to the box and there's some shouting and swearing going on, so I grabbed one of their players, because you always want to bring someone with you if you can," Passolt recalled, with a sly grin. The Beavers, who featured current Huskies assistant coach Mike Gibbons on defense and a freshman named Joel Otto, who would spend 14 seasons in the NHL, weren't biting.
"I got into a little scrum and they give me two more (minutes), then they gave me 10. Then I really went ballistic, so I got another 10 before I got to the penalty box," Passolt said. "Then, when I got to the box, I busted my stick and the top of it flew off and landed right next to the ref. He said, 'That's it, you're outta here.' It was 34 minutes in penalties, in one game."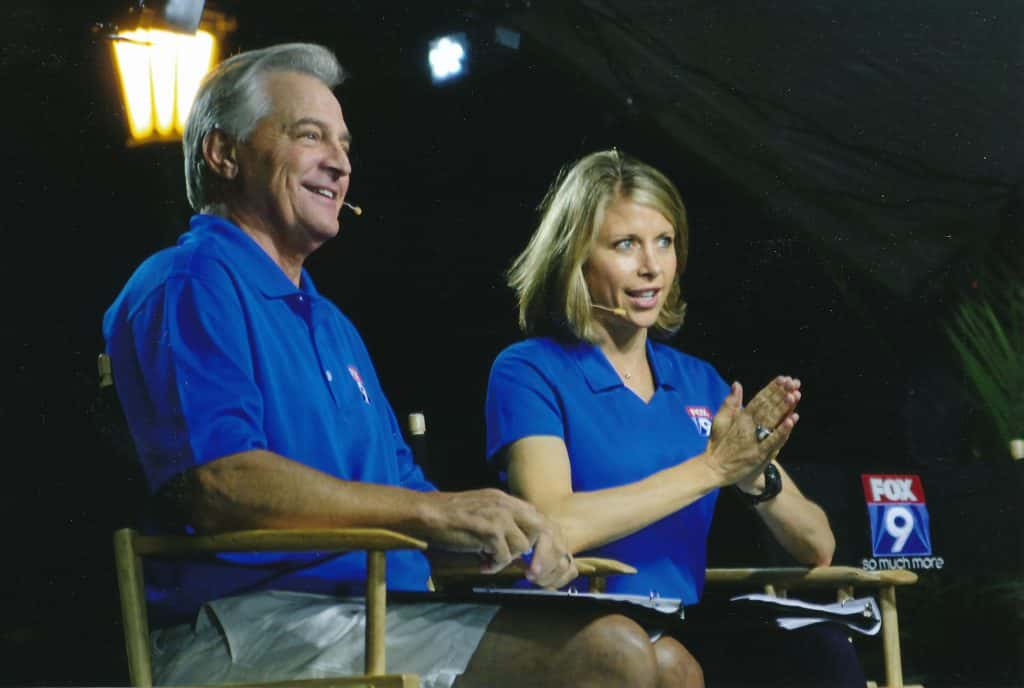 Granite City guidance
After a standout high school hockey career at St. Louis Park, and some time in junior hockey in Bloomington, Passolt had his sights set on playing for the Gophers. A Minnesota hockey legend helped him change his mind.
"I wrote a letter to Herb Brooks when playing juniors and told him I'd always dreamed of playing for the Gophers," Passolt said. "He wrote me back and said there were a lot of talented players there, and they knew who I was. But he was completely forthright and said I might be better off being a big fish in a small pond. That stuck with me."
So Passolt followed his girlfriend, and former high school rival Dave Reichel, to St. Cloud State and found on-ice success. He played on a line with Jim Gravel, whose son Kevin is now in the NHL, and Steve Martinson, who became the winningest American coach in pro hockey in March.
"They were the line for the Huskies, and they were out there all the time — power play, penalty kill, all the time," said Steve Carroll, who was the star goalie for Minnesota State, Mankato in that era, and later worked with Passolt in TV for a dozen years. "Jeff's a competitor and would kind of mix it up a little bit. They were bigger and stronger than a lot of our kids and had that junior hockey mentality that a lot of our kids didn't have, so it was a spirited deal."
Reichel, who was a year ahead in school, recalls Passolt's competitive spirit on the ice.
"He was a force. Any of the Passolt brothers are very, very competitive, skilled players, and Jeff was all of that and a very, very good player," said Reichel, who is a golf instructor in Cold Spring, Minn., and is the radio color commentator for Huskies hockey radio. "He had a short fuse, so he played the game with high skill and never gave less than 100 percent.
"When you combine that Passolt attitude with that skill, he really got after it in a good way. But sometimes his temperament got the best of him."
Thinking about that era of college hockey for the Huskies, and contrasting it to today, when the program is playing at the Division I level in a 5,371-seat arena, appearing on national television and contending for trips to the Frozen Four is still surreal for Passolt, even 30 years after Brooks' work to elevate the program.
"To see the way it's progressed, in one sense it's almost dreamlike, and in another sense it fills you with pride," Passolt said.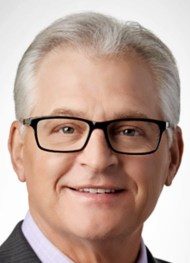 Pilot of the airwaves
He originally planned on becoming a teacher and coach, getting a minor in athletic training. But after Passolt took an introduction to broadcasting class in the school's renowned mass media program, he was hooked. That led to an internship in Twin Cities television, then, starting in 1982, more than a decade as a sportscaster for the market's NBC affiliate. Although he flirted with a different career once, with the Minnesota North Stars.
Lou Nanne, then the NHL team's president, offered to create a position for Passolt that would have involved some public relations for the team, some work in community hockey clinics, and promotion of the North Stars on the KQRS radio morning show, where Passolt has been part of the crew for 30 years.
He politely turned the offer down, but his friendship with Nanne paid other dividends.
Passolt spent nearly three years as a sportscaster in Denver, and broke the news that the Quebec Nordiques were moving to town to become the Colorado Avalanche, thanks to a tip from Nanne. He was also there for the opening of Coors Field and the height of John Elway's stardom for the Denver Broncos.
He said the Passolts loved Denver, and the job was a good one. But the constant travel of covering sports — be in Manhattan, Kansas, for a University of Colorado football game on Saturday, then get to Miami for the Broncos game by noon the next day — took a toll on family life. So when KMSP-TV in the Twin Cities made a call to Passolt about the idea of returning to Minnesota to be a newscaster, he was interested, and a few months later, the family headed back to the State of Hockey.
That was 23 years ago. On May 5, after thousands of broadcasts and covering some of the biggest news events in Minnesota history, Passolt bid farewell to the anchor's desk in an emotional broadcast that even featured a surprise on-set appearance by Nanne to offer best wishes.
Ten days later, at a coffee shop just a stone's throw from his old workplace, Passolt admitted the transition to retirement is taking some time.
"It's pretty weird having nights off for the first time in nearly 40 years," he said. "I still can't get to sleep before about one in the morning. That's the strangest part."
Next chapter begins
In February 2017, after interviewing Governor Mark Dayton at the State Capitol, Passolt hit a patch of ice on a St. Paul sidewalk and suffered a broken hip. That challenge, added to back and neck problems stemming from his hockey playing days, as well as long-time battles with diabetes and Crohn's disease, got Passolt pondering life beyond television.
"You start to think, 'Jeez, I hope I can do stuff when I'm older,'" he said. "We had a five-year plan and it sped up just a little bit."
With a calm demeanor and a friendly smile befitting of a personality that people throughout Minnesota welcomed into their homes via the television each night for more than 20 years, it's hard to imagine Passolt's on-ice personna and that fiery temper for which he was legendary.
While recounting that record-setting night in Bemidji all those years ago, Passolt admits that he didn't get another point from that game until the end of his college career a few weeks later. The realization that his time in the penalty box may have hurt his teammates created a change in Passolt that is still evident today.
"I let my teammates down and I feel terrible to this day," Passolt admitted. "Somebody upstairs was teaching me a lesson, and from that point on I've tried to never lose my temper."
So today, whether the topic is the penalty record, or his on-ice adventures, or his legendary career in Minnesota broadcasting, Passolt is all smiles. He hasn't skated since the hip injury, but he sees some surgery to correct the problem on the horizon, and many days of fun on the ice with his children and grandchildren to come.