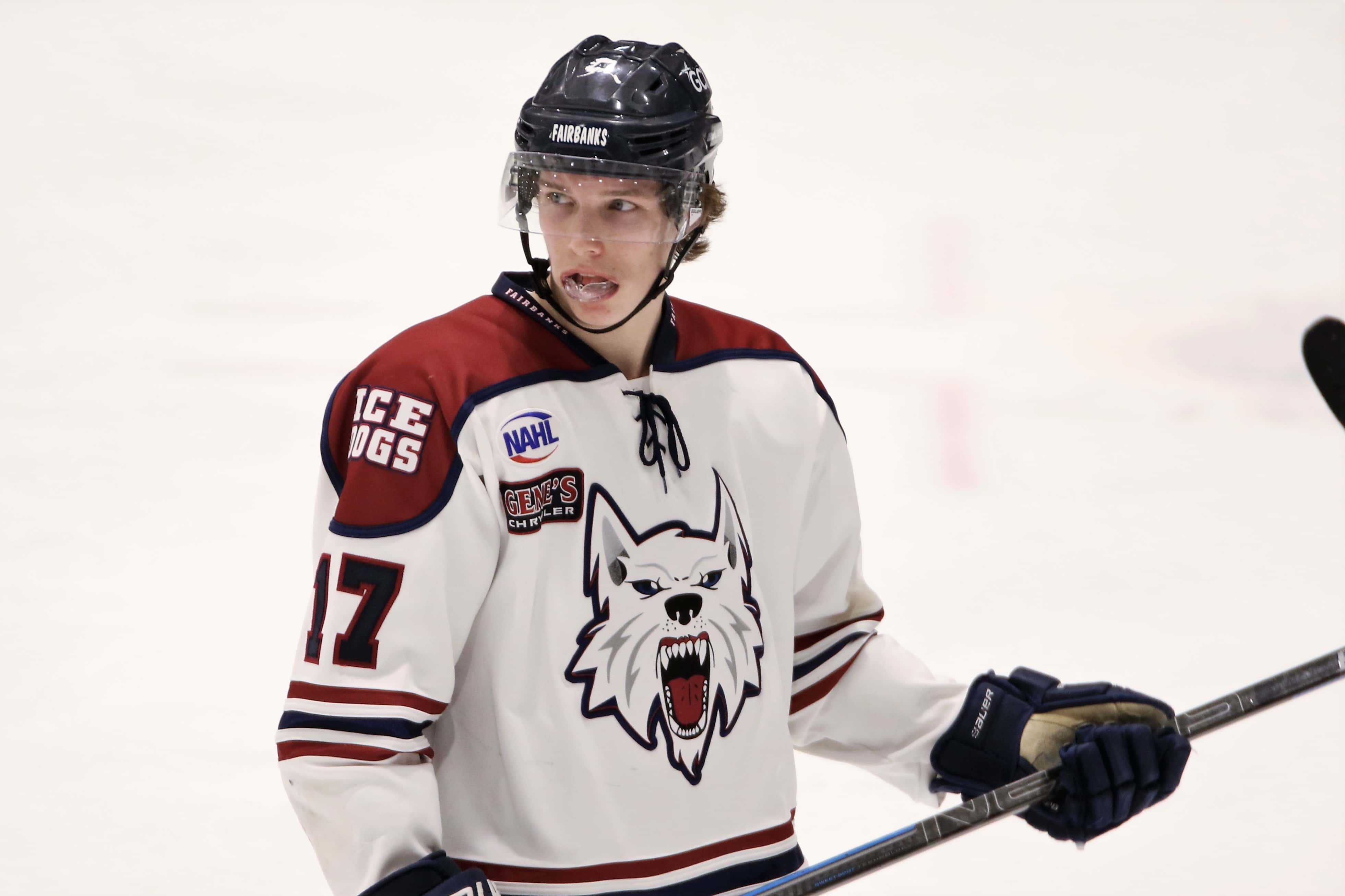 By Jess Myers
RICHFIELD, Minn. — Jonny Sorenson's success in earning a hockey scholarship to the University of Minnesota is a lesson in the importance of hard work on the ice and in the classroom. It also provides a cautionary tale about knowing who you're talking to in this era of caller ID on cell phones.
A year ago, when his high school hockey days concluded, Sorenson had college sports options, but the hockey alternatives were limited. An excellent student at St. Louis Park High School and a three-sport athlete, he was strongly considering offers to play Division III football or baseball. He was also a Minnesota Gophers fan as a kid, and was admittedly frustrated that his favorite college hockey team had not come calling.
But after an open tryout last spring, he earned a spot on the roster of the North American Hockey League's Fairbanks Ice Dogs. Sorenson has size and skill, but needed some advanced hockey to refine those abilities into Division I quality attributes.
He had a good first half of the season playing 3,000 miles from home, in the heart of the Alaska wilderness, and attracted the attention of Gophers assistant coach Garret Raboin. The only issue was that Raboin, who followed head coach Bob Motzko to the U of M from St. Cloud State, still had a cell phone with a 320 area code number.
"(Raboin) called and left me a voicemail, but my phone was busted at the time so I didn't get the voicemail notification. I just saw the number that called me and it said 'St. Cloud.' So I was thinking it was a St. Cloud State coach," Sorenson said, recounting a December conversation that happened while he was home from Alaska for the holidays. "So I'm talking to (Raboin) on the phone and he asked how long it would take me to get to campus if I wanted to visit over break. I said 'probably an hour,' and he said, 'Really, your coaches told me you lived 10 minutes away.'
"That's when I was like, 'holy crap.' I muted my phone and then came back and said, 'Yeah, it should take me about 15 minutes.' He said, "Great, see you tomorrow.'"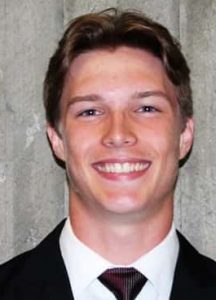 Sorenson announced his verbal commitment to the Gophers in January. But with a college hockey spot secured, he did not rest on his laurels. Sorenson averaged nearly a point per game for the Ice Dogs, who were the NAHL's top regular season team, and was named the top rookie in the 24-team league. He had 39 assists, 56 points and was a plus-13 in 60 regular season games.
Playoff goal scorer
Amazingly, Sorenson has taken his game up a notch in the playoffs. On Friday night, May 3, Sorenson scored twice as his teammates dismantled the Minnesota Magicians, sweeping their best-of-three playoff series and advancing to the league's final four. By scoring twice, Sorenson has six goals in six playoff games, and the Ice Dogs are the odds-on favorite to win their fourth Robertson Cup of the past decade when the championship tournament is played next weekend in Blaine, Minn.
"He's just scratching the surface of who he can be as a hockey player," said Ice Dogs coach Trevor Stewart, who is originally from Elk River, Minn., and is in his eighth season with Fairbanks. "He needs to get stronger, and he knows that, but that's what's so intriguing about his ceiling and how high that could be."
While nothing official has been announced, all indications are that the Gophers will have Sorenson, who is listed at 6-foot-1 and 175 pounds, on campus when players-only practices begin in the fall. In addition to his on-ice prowess and physical gifts, Sorenson can put a 4.0 GPA and a 30 ACT score on his application to the U of M's highly-regarded Carlson School of Management.
Playing high school hockey St. Louis Park, Sorenson's final three seasons as a prep came to an end when Sammy Walker and Edina met them in the playoffs. So he admitted that being on the same team as Walker is one of the things he most looks forward to about life as a Gopher.
Big crowds in Fairbanks
And while some would think that one winter in Alaska would be plenty, Sorenson said he loved his first season in Fairbanks. Indeed, the thermometer does hit 40-below zero routinely, but overall he said the winter there was less severe than the one Minnesota experienced in the past five months.
And the Ice Dogs are one of the main entertainment options in this isolated community of fewer than 50,000. Raucous overflow crowds are common at Big Dipper Arena, the converted airplane hangar that serves as the Ice Dogs' home rink.
"The people up there and the environment are just awesome," said Sorenson, whose team's average attendance of 2,242 was better than the University of Alaska's (1,849) this season. "There's so much support for the team, it makes it great to play there. To get 2,500 fans at a game is pretty fun."
Still, he has relished being back in the Twin Cities for the playoffs, seeing friends and family, and visiting old haunts in St. Louis Park. By advancing in the playoffs on Friday, the Ice Dogs get another week in the metro area, as they prep for the final round of the NAHL playoffs.
And if Sorenson wants to go check out his future college home, it's only 10 or 15 minutes away.