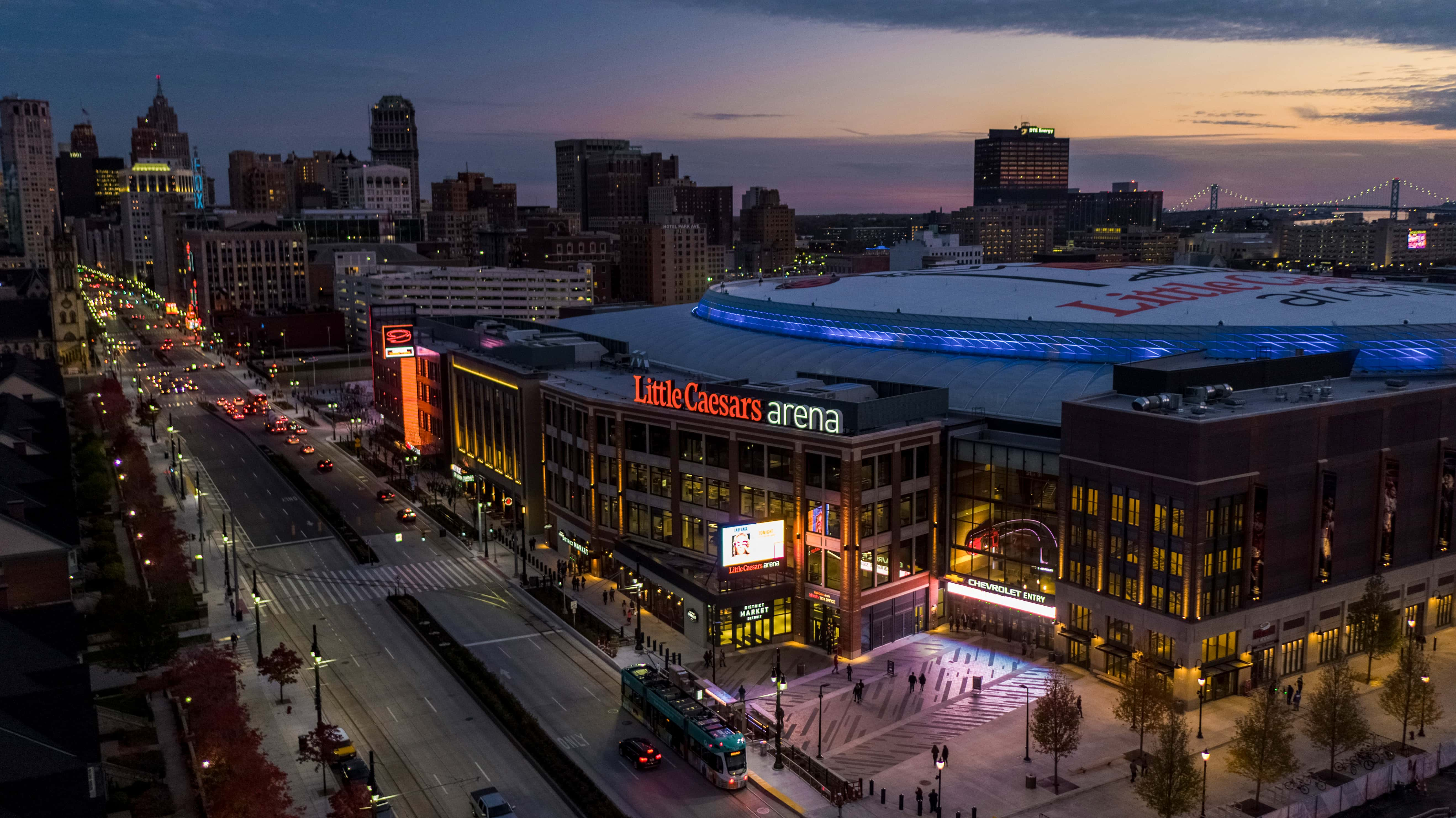 By Jess Myers
How many people today can tell you exactly where they will be on the afternoon of April 7, 2022? In the college hockey world, there are around 7,000 folks who know definitively that they will be at TD Garden in Boston that day, preparing to watch the opening game of the NCAA Frozen Four.
Acknowledging the impressively large group of fans that buys tickets and attends the final three games of the college hockey season every season no matter where they are held, the NCAA started a priority ticket holder program in 1998. That core of between 7,000 and 10,000 fans from throughout the country earns points through the program every time they attend the Frozen Four, and gets perks like early access to tickets, the ability to pick their seat locations, and behind-the-scenes tours of the arena during Frozen Four weekend.
"We feel it's really important to keep cultivating those fans that have put the Frozen Four on the map," said Kristin Fasbender, who is the NCAA's director of championships and alliances. "They are the ones that have supported us from the get-go."
She noted that during the insiders' tour of KeyBank Center in Buffalo, N.Y., a few weeks ago, one fan was attending his 43rd Frozen Four, which underscores the popularity of the tournament as an event for supporters of college hockey, not just fans of the four teams playing in any given year. A few hours before the first 2019 semifinal game between Minnesota Duluth and Providence, there were fans wearing a hat, shirt or jersey representing 29 of college hockey's 60 teams at a sports bar and restaurant a block from the rink in Buffalo.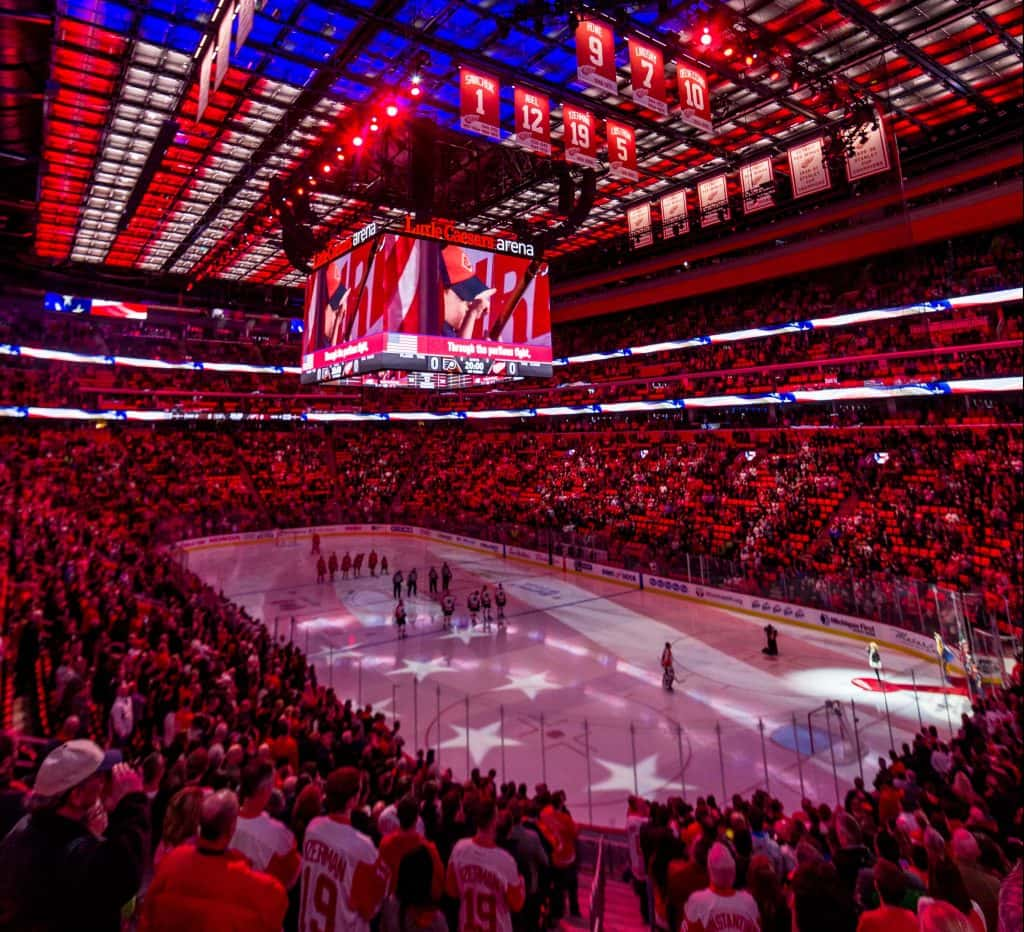 Pros participation
At that moment, the Bulldogs were getting into their gear inside the Buffalo Sabres' locker room, which was available because the NHL team's season ended five days earlier. When a building like the one in Buffalo bids to host the Frozen Four, the primary NHL tenant is closely involved. It's no accident that the newly-designed Frozen Four logo, which debuted in 2016 reflects the colors of the local NHL team (blue and white in Tampa, black and red in Chicago, green and red in St. Paul, blue and gold in Buffalo, etc.). While some NHL coaches have quietly grumbled about having to be out of their building for several days at what can be a critical time of the season, the relationship is generally a good one.
The Minnesota Wild, for example, lose four weekends of home games every February and March to host events like state high school hockey and the NCHC Frozen Faceoff, but are active bidders on the Frozen Four and expect to host it again in the future.
"We have to go on the road a lot — and particularly in March, which is the worst month — because of all the high school games and the college tournaments. What it means is that late March and early April are really packed with tough games, a lot of them at home, or it could mean a lot of home games in October and November," said Wild owner Craig Leipold. "It is a little bit of good news-bad news, but we'll take it because we are the home of hockey in Minnesota. We kind of accept it. We've always had that little struggle, but the building always wins.
"We have long-term agreements with the city and the state, and we're fine with it. That's who we are and we accept it. We bid hard on the Frozen Four every year, and we'll keep doing it."
That's a sentiment echoed in other cities where NHL teams seem willing to sacrifice by going on the road for a few April games in exchange for the chance to showcase their community and their building to the college hockey world once every decade or so. The Chicago Blackhawks finished the 2016-17 season with three road games while their team's higher-ups stayed home and sat with NCAA officials at the United Center, watching the Frozen Four and showing off their home rink. It's the same story among many recent hosts.
"The Tampa Bay Lightning have been fantastic community partners for bidding on and hosting the Frozen Four. We talk regularly with them about the opportunity to bring the event back and they are firmly committed to pursuing the opportunity to host as frequently as possible for many years to come," said Rob Higgins, who is executive director of the Tampa Bay Sports Commission. "We plan to bid on the Frozen Four any and every chance we get. We loved every second of hosting in 2012 and 2016 and would absolutely jump at the chance to host again. One of the top questions we get on a daily basis from our local community is, 'When are we getting the Frozen Four back?'"
The answer to that question should be coming in the next 18 months or so. The next three Frozen Four sites are set, with Detroit (2020), Pittsburgh (2021) and Boston (2023) hosting in the near future. Buildings and communities will start the bidding process for the next round of tournaments in August and Fasbender said the plan is to announce the next four sites by October 2020.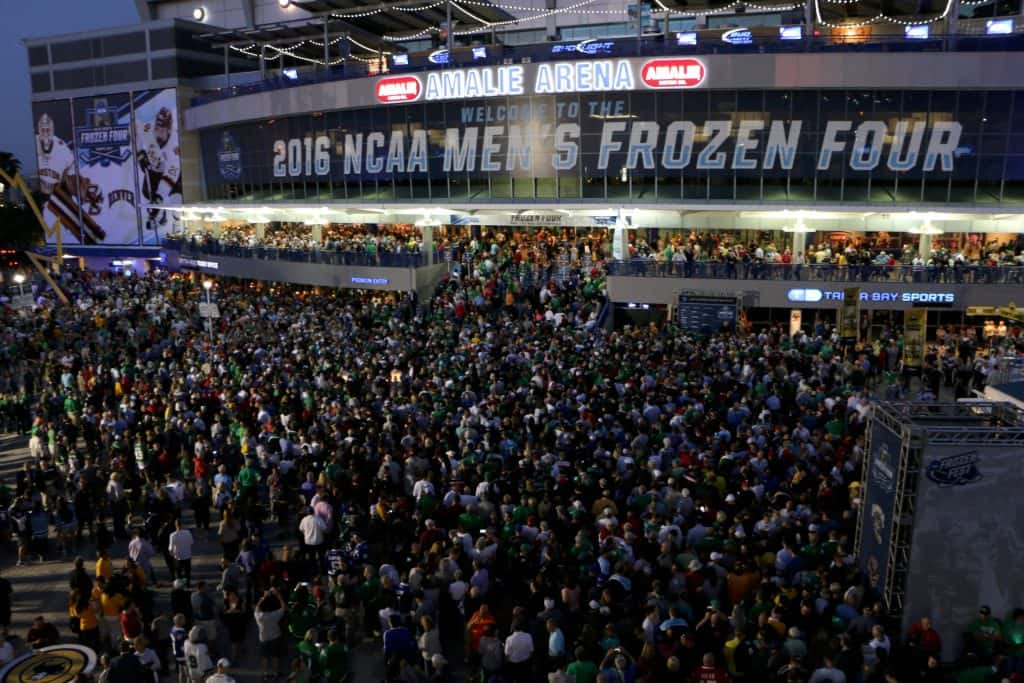 Jerseys, sticks and sunshine
The tournament is generally popular in communities like St. Paul, Detroit and Boston where hockey is a big part of the local culture. Anaheim, Calif., in 1999 and Tampa in 2012 and 2016 are two places that have successfully hosted "warm weather" Frozen Fours.
While many fans were initially skeptical of the idea of college hockey in non-traditional areas, they've mostly been won over by the ability to go to the games in their favorite hockey jersey, plus shorts and flip flops. Putting the tournament in Southern California two decades ago has also paid other dividends, in the wave of West Coast kids seen playing college hockey a decade or so later.
"What the committee was trying to do at the time was to further promote the values of NCAA hockey to help it become more of a nation-wide event, not just a Minnesota-Wisconsin-Michigan-Massachusetts event," said Phil Buttafuoco, who was the NCAA's senior assistant director of championships for much of the 1990s. "By taking it to California, there was a risk, but there was definitely a reward, and we exposed the event to many more people. Today there are many more California kids playing college hockey than ever before."
As Jay Stickney, radio voice of the Denver Pioneers, said recently, a warm-weather Frozen Four is the fans' reward for driving to and from freezing rinks all winter in the ice and snow. While NCAA officials said they have not yet gotten any bidding interest from Nashville, many fans hope to see NHL cities like Las Vegas, Dallas, Phoenix and Tampa (again) on the list of future venues.
Like St. Paul, Buffalo and a few other recent hosts, Tampa's setup is ideal for fans in terms of proximity, with a few large hotels, the arena, and a large complex of bars and restaurants all within a few walkable blocks of one another.
Motown bound
The organizers of next year's tournament in Detroit can't promise sunshine, high temperatures or palm trees, but they do boast the NHL's newest arena and a fan-friendly setup much different than what was there a decade ago when Ford Field was the host venue.
"The compactness of downtown Buffalo will really mirror what we have here in Detroit," said Dave Beachnau of the Detroit Metro Convention and Visitors Bureau. "The 2010 Detroit is nothing like what it is today and I think the fans that were here then will be pleasantly surprised by all the new development that has taken place. It's a walkable city, a connectable city."
And as of Friday, the opening game of the 2020 NCAA Frozen Four is just 349 days away.
NCAA Frozen Four host cities
Albany, N.Y.: 1992, 2001
Anaheim, Calif.: 1999
Boston, Mass.: 1960, 1972, 1973, 1974, 1998, 2004, 2015, (2022)
Buffalo, N.Y.: 2003, 2019
Chestnut Hill, Mass.: 1963
Chicago, Ill.: 2017
Cincinnati, Ohio: 1996
Colorado Springs, Colo.: 1948, 1949, 1950, 1951, 1952, 1953, 1954, 1955, 1956, 1957, 1969
Columbus, Ohio: 2005
Denver, Colo.: 1961, 1964, 1976, 2008
Detroit, Mich.: 1977, 1979, 1985, 1987, 1990, 2010, (2020)
Duluth, Minn.: 1968, 1981
Grand Forks, N.D.: 1983
Lake Placid, N.Y.: 1970, 1984, 1988
Milwaukee, Wis.: 1993, 1997, 2006
Minneapolis, Minn.: 1958, 1966
Philadelphia, Pa.: 2014
Pittsburgh, Pa.: 2013, (2021)
Providence, R.I.: 1965, 1978, 1980, 1983, 1986, 1995, 2000
St. Louis, Mo.: 1975, 2007
St. Paul, Minn.: 1989, 1991, 1994, 2002, 2011, 2018
Syracuse, N.Y.: 1967, 1971
Tampa, Fla.: 2012, 2016
Troy, N.Y.: 1959
Utica, N.Y.: 1962
Washington, D.C.: 2009
Jess Myers (@JessRMyers) can be reached at jrmyers@forumcomm.com.
Here are links to the first two parts of the series:
Inside the Frozen Four, Part 2: A look at why attendance for the 2019 championship game was the lowest since 2000
Inside the Frozen Four, Part 1: How a malfunctioning Zamboni changed college hockey