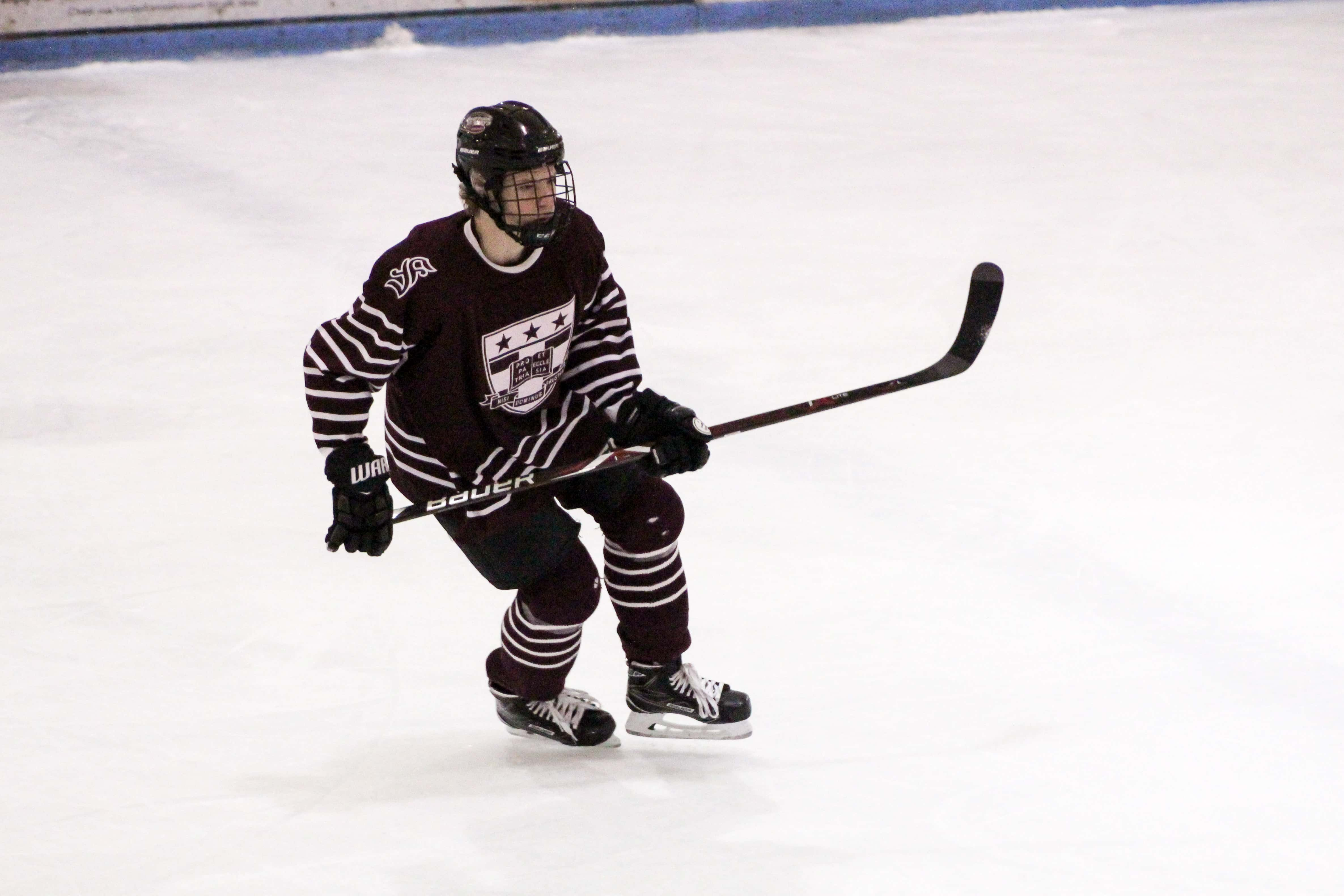 By Jess Myers
MINNEAPOLIS — After striking gold with forward Sammy Walker, who was the Big Ten's top rookie last season, the Minnesota Gophers look to have an influx of young talent on the way this fall and in coming years. At least, that is the opinion of National Hockey League Central Scouting.
In a recently-released report on the top prospects for the 2019 NHL Draft they listed one current Gopher — rising sophomore defenseman Ben Brinkman — and 10 players who have committed to the Gophers among their top 205 North American skaters.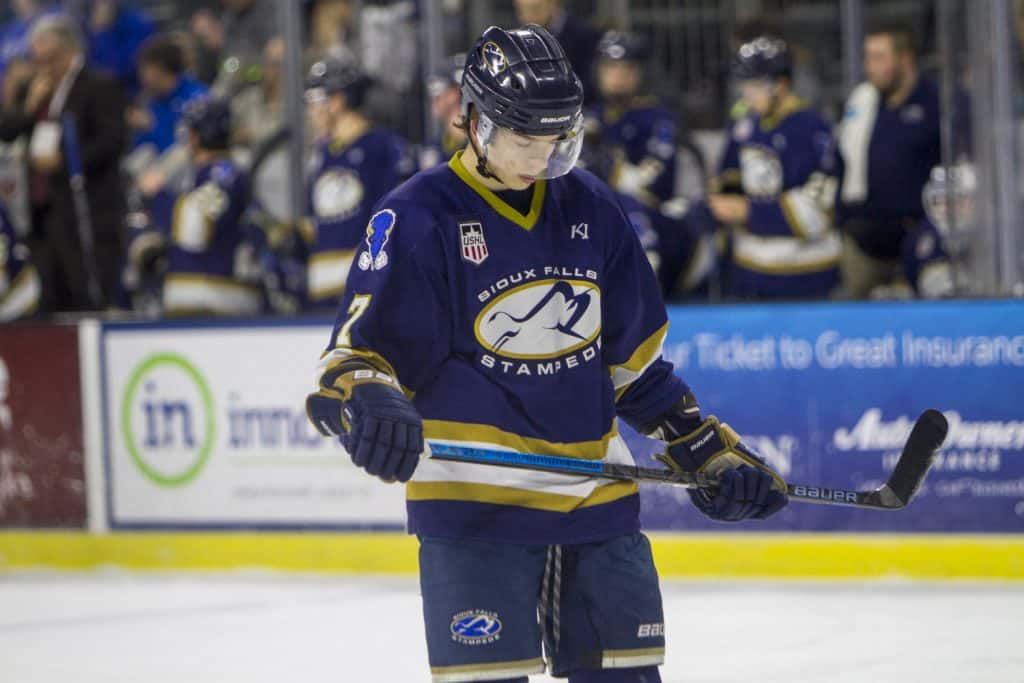 Most prominent on the list is Ryan Johnson, a defenseman who spent last season with the Sioux Falls Stampede of the USHL. Johnson, who turns 18 in June, is from Southern California, but has Gopher bloodlines. His father, Craig, played for the Gophers in the early 1990s and settled on the West Coast after spending eight seasons with the Los Angeles Kings. Ryan Johnson is ranked 33rd by NHL Central Scouting. His stock has risen after being ranked 36th when the midseason draft prospect list was released in January.
Three spots lower, at 36th, is Jackson Lacombe, a defenseman for Shattuck-St. Mary's in Faribault. Originally from Chaska, Lacombe was the top-scoring blueliner for Shattuck's prep team last season with 89 points in 54 games. Lacombe was ranked 47th at midseason.
"He's really good at everything. He absolutely shattered the Shattuck hockey record for scoring by a defenseman," said Shattuck coach Ben Umhoefer of Lacombe, who was playing forward on the prep school's lowest-level team two years ago, and saw his game bloom when he moved to the blue line. "He plays 200 feet and is as good of a skater and a passer as you can find. Tons of upside still."
The current Gopher ranked by NHL Central Scouting, Brinkman is 115th on the list after playing 38 college hockey games last season, recording a goal and seven assists. Other Gophers commits ranked by the NHL in advance of the draft include:
— 69. Michael Koster; a defenseman who had 20 goals and 61 points in 26 games for Chaska High School last season and had six points in 15 games with the Tri-City Storm of the USHL.
— 89. Bryce Brodzinski; Minnesota's Mr. Hockey winner is a forward who lead Blaine High School to the state tournament with 76 points in 23 games.
— 90. Aaron Huglen; a forward from Roseau, Huglen averaged better than two points-per-game for the Rams last season in addition to playing 28 games with the Fargo Force.
— 98. Rhett Pitlick; following his father, Lance, and brother, Rem, to the U of M, Rhett is a forward who had 30 goals and 64 points in 27 games for Chaska High School last season.
— 106. Garrett Pinoniemi; a forward from Mound, Pinoniemi was the captain for Holy Family Catholic last season recording 68 points in 27 games for the Fire.
— 176. Nate Warner; a forward from Sartell, Warner was limited to 16 games due to injuries last season, but had 19 goals and 40 points for St. Cloud Cathedral in their march to the state Class A title.
— 195. Jack Jensen; the top scorer for Eden Prairie in the Eagles' run to the Class AA state title game last season, Jensen had 35 goals and 61 points in 30 games and had six points in six games for the Minnesota Magicians in the NAHL.
— 205. Jonny Sorenson; a forward from St. Louis Park, Sorenson had 56 points in 60 games while playing for the Fairbanks Ice Dogs of the NAHL last season.
While they have not yet announced their 2019-20 roster, the Gophers lost nine seniors, as well as two juniors who left school early, from last season's team, meaning coach Bob Motzko has several spots to fill.
The 2019 NHL Draft will be held June 21-22 in Vancouver, B.C.