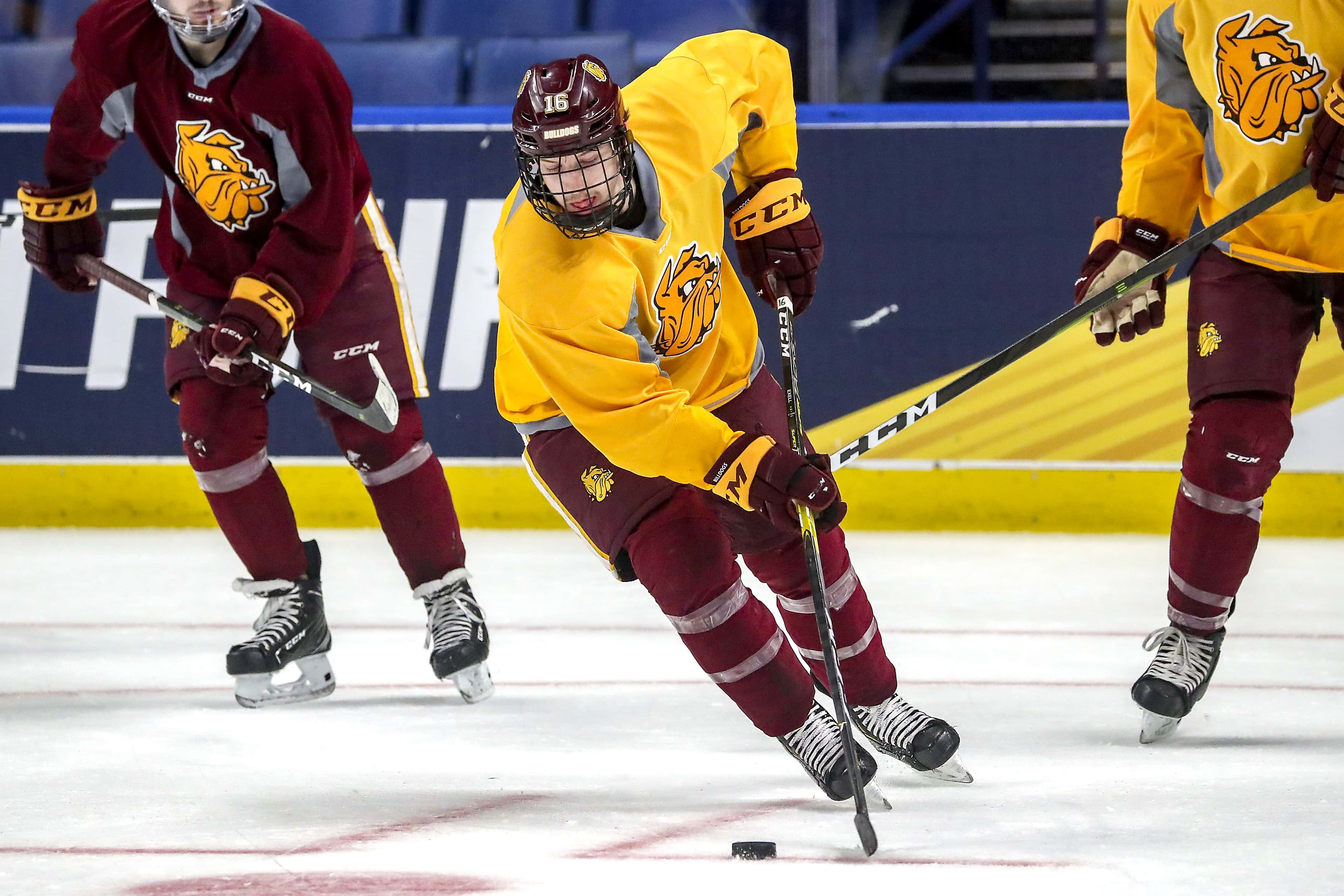 BUFFALO, N.Y. — Throughout the season, the Minnesota Duluth men's hockey team has a tradition of playing 4-on-4 pickup games after practice.
They call it the AHL, the Afternoon Hockey League.
So while Saturday, April 13, might be the NCAA national championship game, Friday after practice was the much anticipated AHL championship game.