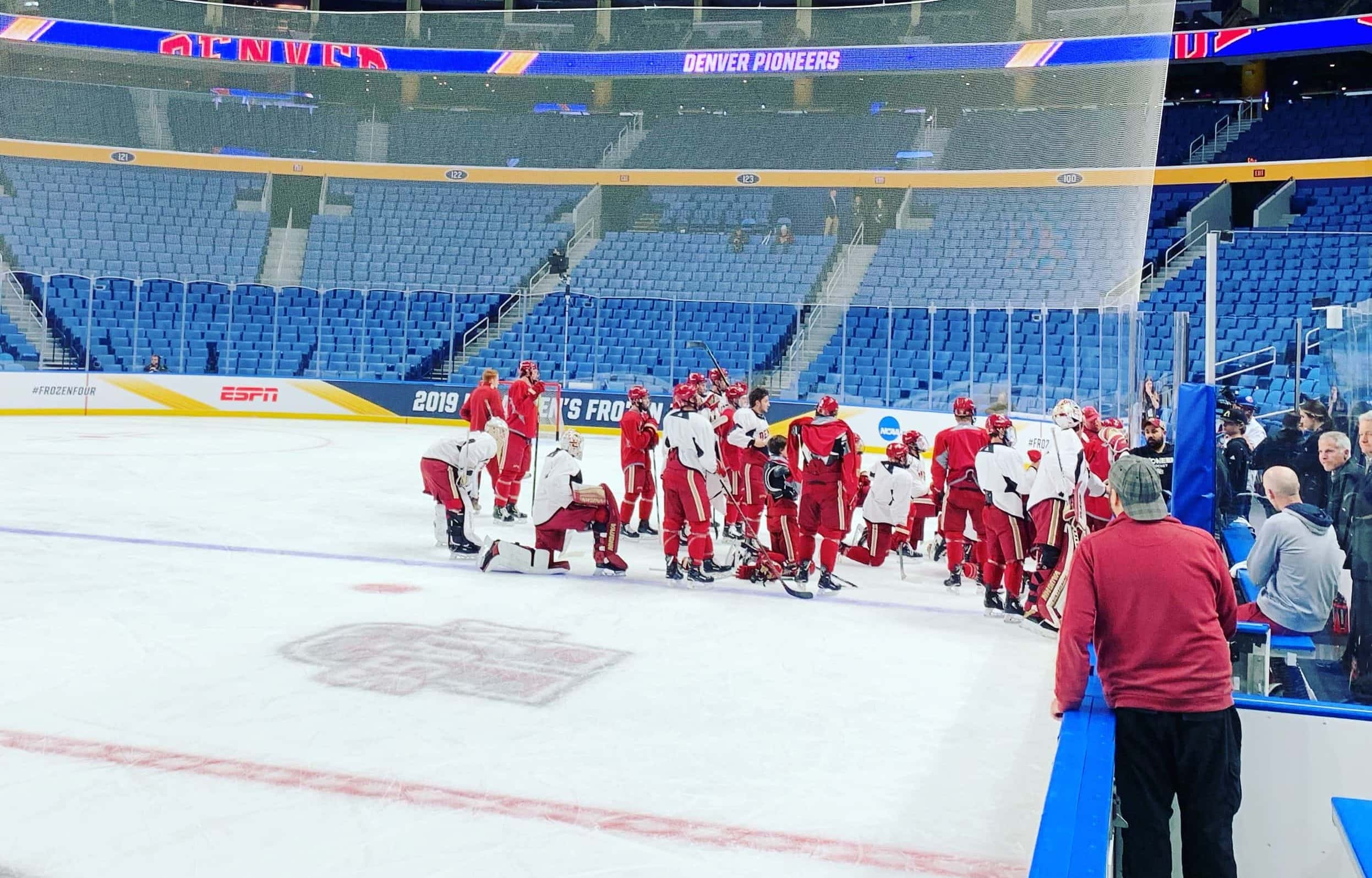 BUFFALO, N.Y. — Reigning national champions Minnesota Duluth are back at the Frozen Four.
Matt Wellens, the Bulldogs beat reporter for the Duluth News Tribune, joins Mick Hatten of The Rink Live to talk about the first day at the tournament, which includes team practices and press conferences. They also share predictions about who they think will win Thursday's semifinals and advance to the championship game Saturday.
NCHC Commissioner Josh Fenton also joins the live show from KeyBank Center in Buffalo. For more, follow the live blog of Wednesday's coverage.