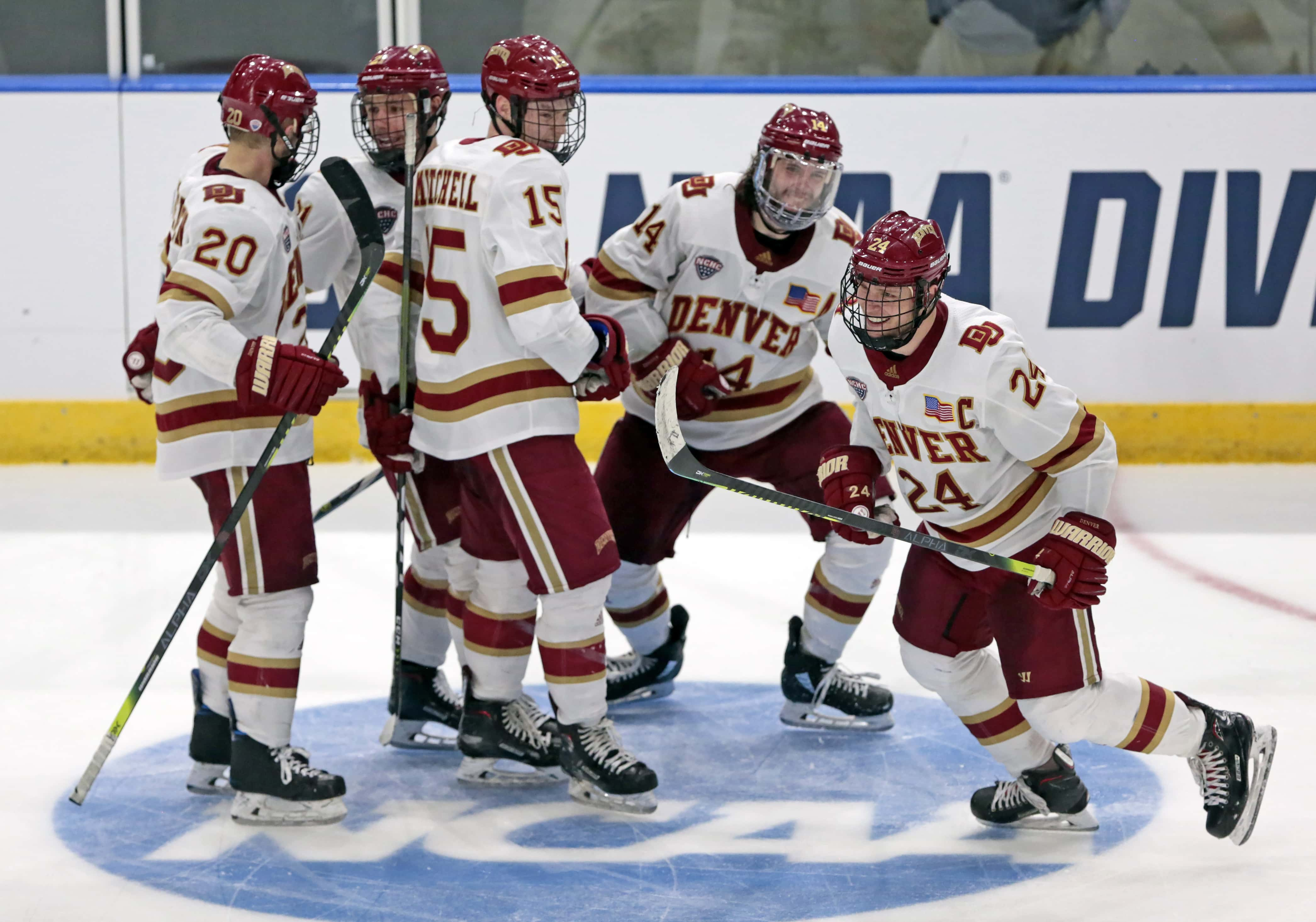 By Jess Myers
BUFFALO, N.Y. – Two years and about a week ago, not many people, even in the close-knit college hockey world, had heard of Jarid Lukosevicius.
Even today, his is a name not many can pronounce (it sounds like "Luke-Oh-Savages") or spell it without looking, and that's after the forward from Squamish, B.C., was named the 2017 Frozen Four's most outstanding player after providing all of the Pioneers' offense in a 3-2 win over UMD for the NCAA title in Chicago.
"His first three years, he was content not being on the ice when we were up a goal, he was content not being on the ice on the penalty kill," Carle said. "As he's matured as a person he realized the more responsible he can be on the ice, the more he can pay attention to all our details, the more opportunity he's going to have to make an impact on the game."
And those closest to him, on and off the ice, say that Lukosevicius wants to impact whatever game is being played. While some college students can hardly be torn away from the video games when they're not in class or at the rink, Lukosevicius and his roommates at Denver are a little more "old school" when they're looking for ways to relax, pulling classic pastimes like Monopoly or Risk off the bookshelf.
"I'm roommates with Jarid, and he's just the most competitive person I've ever met," said Pioneers sophomore defenseman Ian Mitchell. "We sometimes get into battles whether we're playing board games, what we do around the house. I just think that his passion rubs off on everyone else on the team."
With a NCAA title and the Frozen Four's top individual award already to his credit, one would be mistaken to think Lukosevicius will be satisfied no matter how his college hockey career ends this weekend in Buffalo. He hopes Chicago was just the first act.
"I think winning another one would top it," Lukosevicius said.