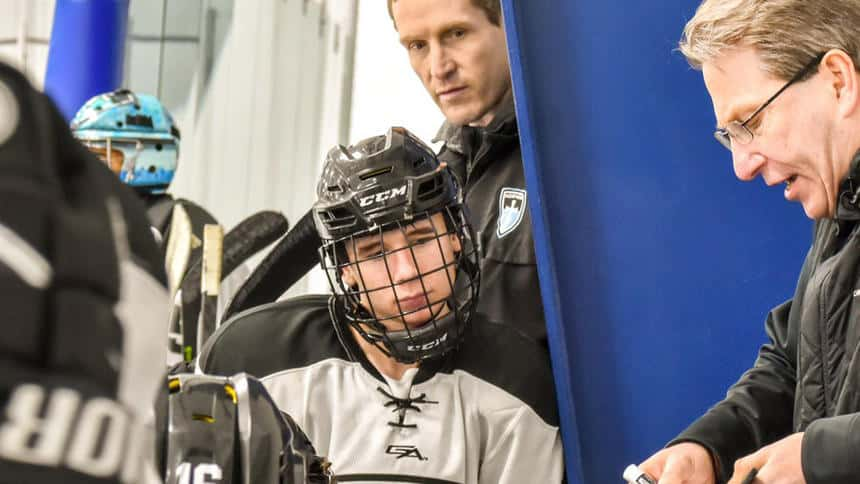 By Jared Rubado
ALEXANDRIA, Minn. — For a first-year program to have a winning season in year one is impressive. To win 75 percent of the games on the schedule went beyond expectations for the Alexandria-based Northstar Knights hockey team.
After Northstar Christian Academy wrapped up its inaugural season with two wins over Shattuck St. Mary's U18 AAA team March 17-18, the Knights finished with a 41-10-6 record and a seven-game win streak.
"I don't think anybody saw this coming. Not even us," head coach John Olver said. "Our expectations were to become better men first before we became better hockey players. These men became leaders through their faith off the ice."
The faith-first mentality isn't something Olver only preaches to his players. With over 35 years of coaching experience at the high school, junior and college level, Olver still wanted to challenge himself.
"I came here to be a better man myself," Olver said. "I think coming here was a decision I made on more than just a hockey level. My faith is something I wanted to focus more on."
Before the season started, NCA knew that winning wouldn't come easy. With only 10 home games on the schedule, they had to find ways to win on the road.
"We had a rough time finding teams that would come up here to play us," Olver said. "Teams would tell us that the only way we could get games with them is if we played them on the road. I think we earned that respect this year. Now we might be in a position to pick who we want to play."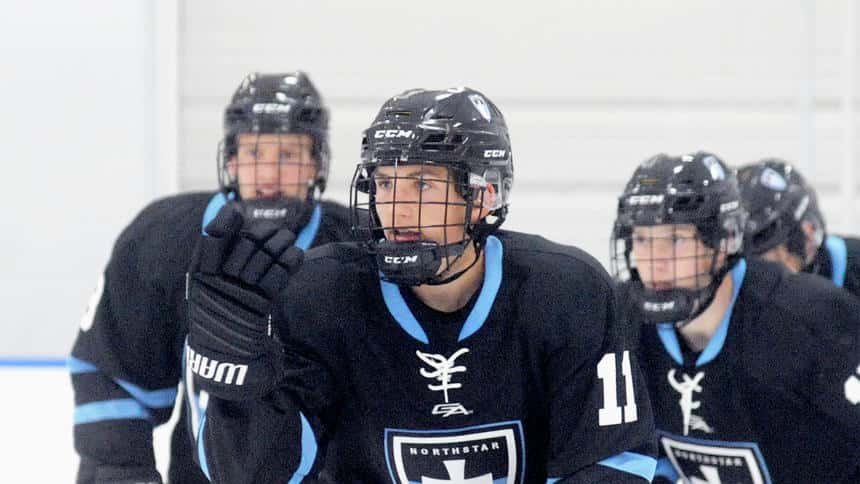 The Knights are going to have a strong bunch of players returning for next season. Of the 24 players on the roster, Olver expects roughly 15 of them to keep playing for NCA.
For some of the players who are leaving, the next stop is junior hockey. Junior forward Connor Kemp became the first Knights player to sign an NAHL tender when he came to an agreement with the New Mexico Ice Wolves. Senior forward Joey Dosan has several tenders offered but has not signed yet.
"A lot of these kids have aspirations to play hockey after high school, and I think we do a good job to prepare them both on and off the ice," Olver said. "All of these kids have talent and they work hard."
On thing that made Olver's job easy was being able to operate out of a new state-of-the-art facility.
"It was incredible," Olver said. "Not many teams get a chance to use the kind of equipment and facilities that we do. Not to mention the fan turnout for the games was better than I expected. I think it'll only get better next year too."
NCA will celebrate a successful season for now, but come next year they will have a new standard to maintain. They are now expected to be a winning hockey team.
"I think kids are going to want to play for us and teams are going to want to play against us," Olver said. "We are creating culture through God that pushes us to be successful in all aspects of life."