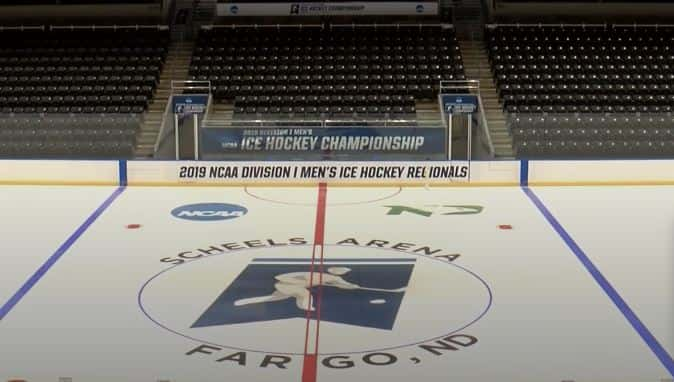 By Danielle Podlaski
FARGO, N.D. — When the NCAA West Regional begins this week, it will mark the third time the University of North Dakota has hosted the tournament that qualifies one team for the Frozen Four.
But, unlike the previous two times, the Fighting Hawks will not be on competing on the ice for one of the coveted spots.
As a host, though, UND has a lot of work to do behind the scenes. Erik Martinson, associate athletic director for UND, explains the role.