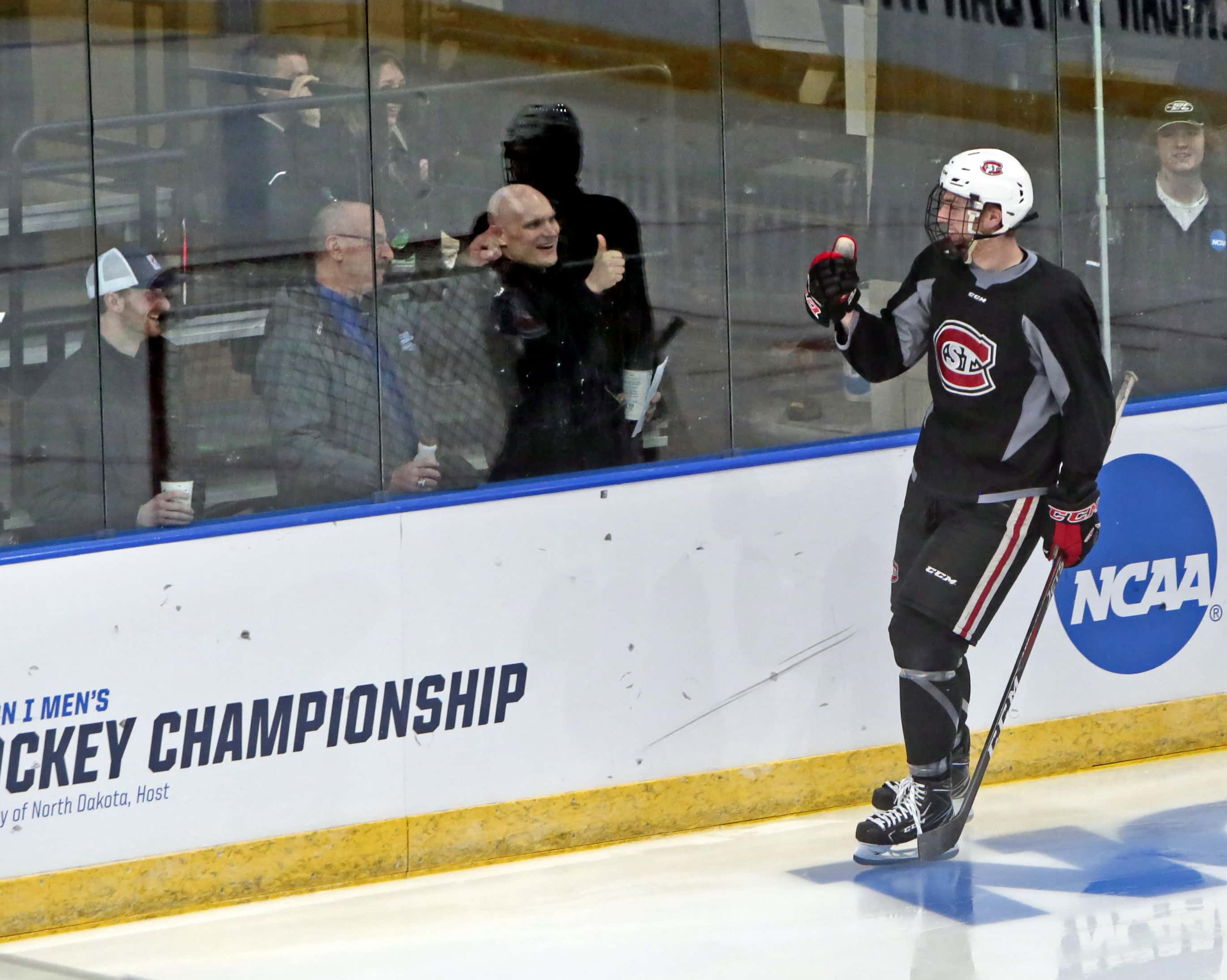 By Mick Hatten
FARGO, N.D. — When Spencer Meier committed to play for the St. Cloud State men's hockey team in 2017, he was excited on a number of levels.
Meier is from nearby Sartell, Minn., and grew up watching the Huskies and became friends with former St. Cloud State player John Swanson. But he was also committing to a team that had received a verbal commitment from Brendan Bushy of Thief River Falls the year before.
Wait, why would Meier be excited about playing with a defensive-minded defenseman who grew up about a four-hour drive away from him?
"We were on the Great Plains team in the (Upper Midwest High School) Elite League together," Meier said of the fall league for many of Minnesota's top players. "When we committed here, we were both excited to be on the same team and this year, we get to be a defensive pair."
On the lineup chart, Meier and Bushy are listed as the team's third defensive pairing and have played in 37 of the team's 38 games. They are expected to be in the lineup for the top-ranked Huskies (30-5-3) when they take on American International (22-16-1) at 6:30 p.m. Friday (ESPN3) at Scheels Arena.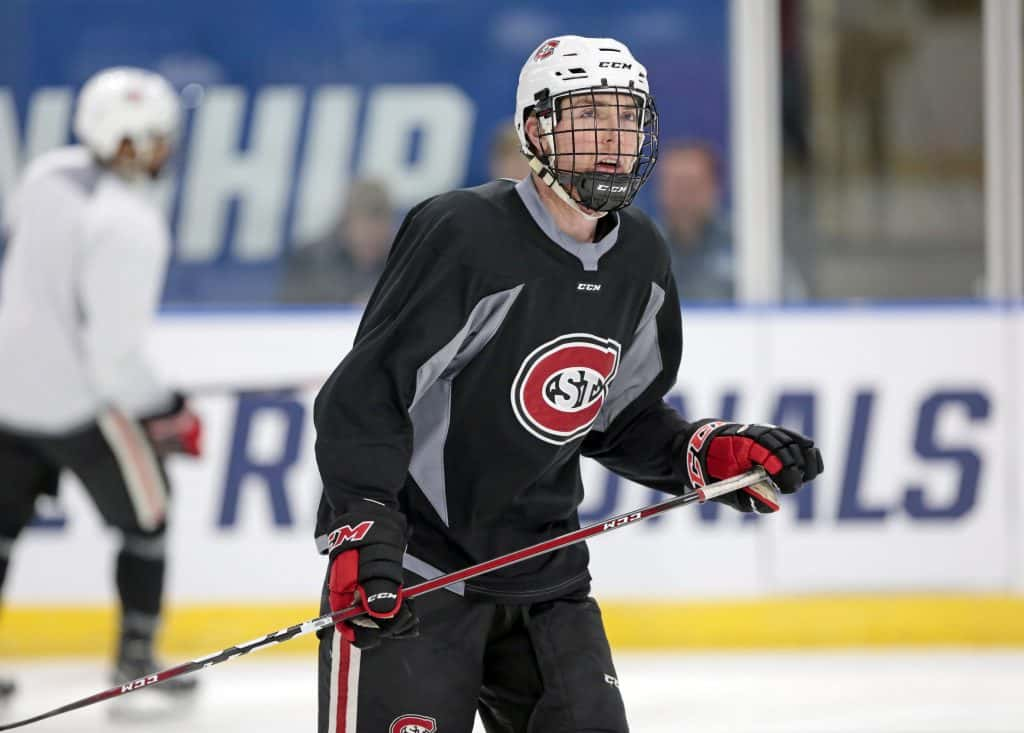 A homecoming
For Meier, the trip to Fargo will be special because of last season. Meier helped the Fargo Force win their first United States Hockey League Clark Cup as playoff champions.
"It's going to be so cool to go back," said Meier, a 6-foot-4, 200-pound freshman. "I may have to sit in my old stall in the locker room. It'll be fun to go back and see the coaching staff if they're there and my billet family. It will be a cool experience."
Meier was actually expecting to play another season for the Force this winter. Head coach Cary Eades said after last season that he expected Meier to receive strong consideration from his teammates to be the team's captain.
But that changed after new head coach Brett Larson saw Meier perform in Fargo's camp in June. Meier became a late addition to a team that already had nine defensemen on its roster.
"It wasn't a huge risk because he was one of the top 'D' on a USHL championship team," said Larson, a former Minnesota Duluth assistant coach and defenseman. "It also wasn't like we were pulling him right out of high school and rushing him. He had a great year of development under Cary Eades in Fargo and was a big piece to a championship team."
But how much was Meier going to play when he got to the Huskies? That was a question. But a few things helped early on.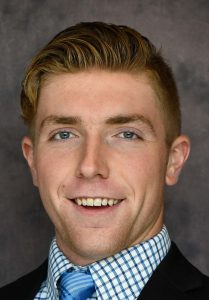 Consistency
Fifth-year senior Mika Ilvonen agreed to move from defense to forward and the NCAA changed its rule for how many skaters could dress for games this season. This season, 19 skaters have been able to play in games, one more than in past seasons.
St. Cloud State has consistently had seven defensemen play in games throughout the season. Meier has not been flashy, but consistent. He has 10 points and is a plus-3 going into the regional.
"He's quietly done a great job," Larson said. "The freshmen 'D' that we have out there, we haven't pulled them out of the lineup very often and they've grown. He's an example of continuing to develop and get better. That was our plan for those young guys, to play them through some ups and downs.
"(Meier's) become more comfortable playing at this level. This level pushes all of those players out of their comfort zone because it's faster and they've got to make reads quicker."
It was a situation that was somewhat familiar to Meier because of what he went through last season with the Force. He went from having to make the team in training camp to being one of the top defensemen in the USHL.
Meier tied for the USHL lead in power-play assists with 22, was seventh among defensemen in plus/minus (plus-18) and tied for seventh among defensemen in points (34) in 59 games. To top it off, he had a game-winning goal in an overtime playoff game to help the Force win the Clark Cup.
"It's just like last year in that there were a lot of unknowns," Meier said of his freshman season. "I was more than excited to be a part of this group. I didn't know how much I was going to play.
"But I think I just came in with the same mindset as last year: Work hard and earn your playing time. With these guys, I couldn't ask for a better group of guys to be playing with. They teach and help you every day along with the coaching staff. I've been able to contribute to this team as much as I can. That's been my goal, to show up every day, work hard and contribute."