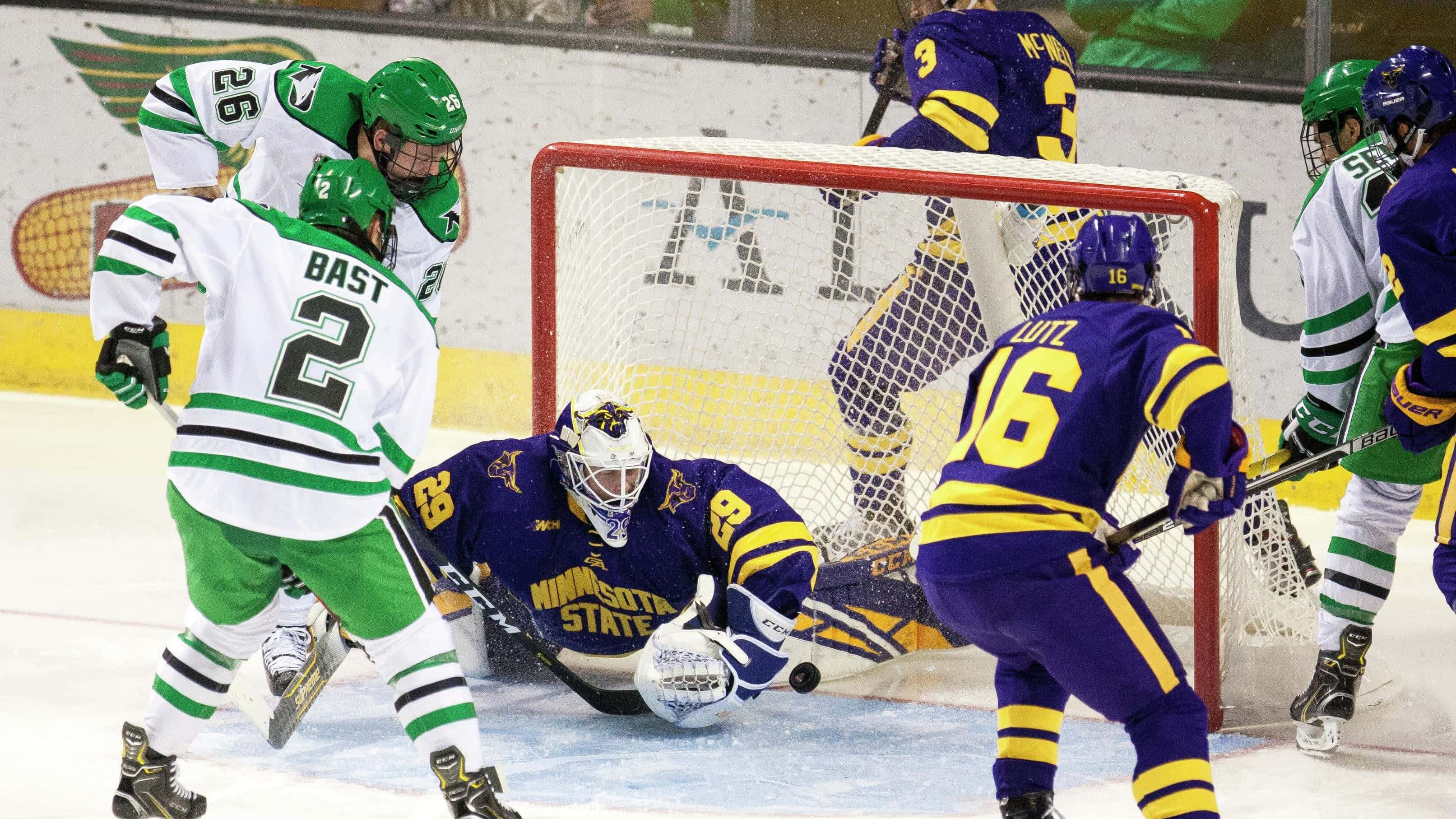 By Shane Frederick of the Mankato Free Press
MANKATO, Minn. — Minnesota State freshman goaltender Dryden McKay on Wednesday was named College Hockey News' 2018-19 national rookie of the year.
Going into this week's NCAA tournament, McKay is 24-6-2 with a 1.66 goals-against average, tops among all freshman goaltenders and second-best in the country. His .931 save percentage ranks fifth nationally.
The Downers Grove, Ill., native was the WCHA's goaltending champion with a league-leading 1.36 GAA in conference play. McKay is also a top-10 semifinalist for the Mike Richter Award, which goes to college hockey's top goaltender.
Minnesota State will play Providence in the NCAA East Regional at noon Saturday in Providence, Rhode Island.