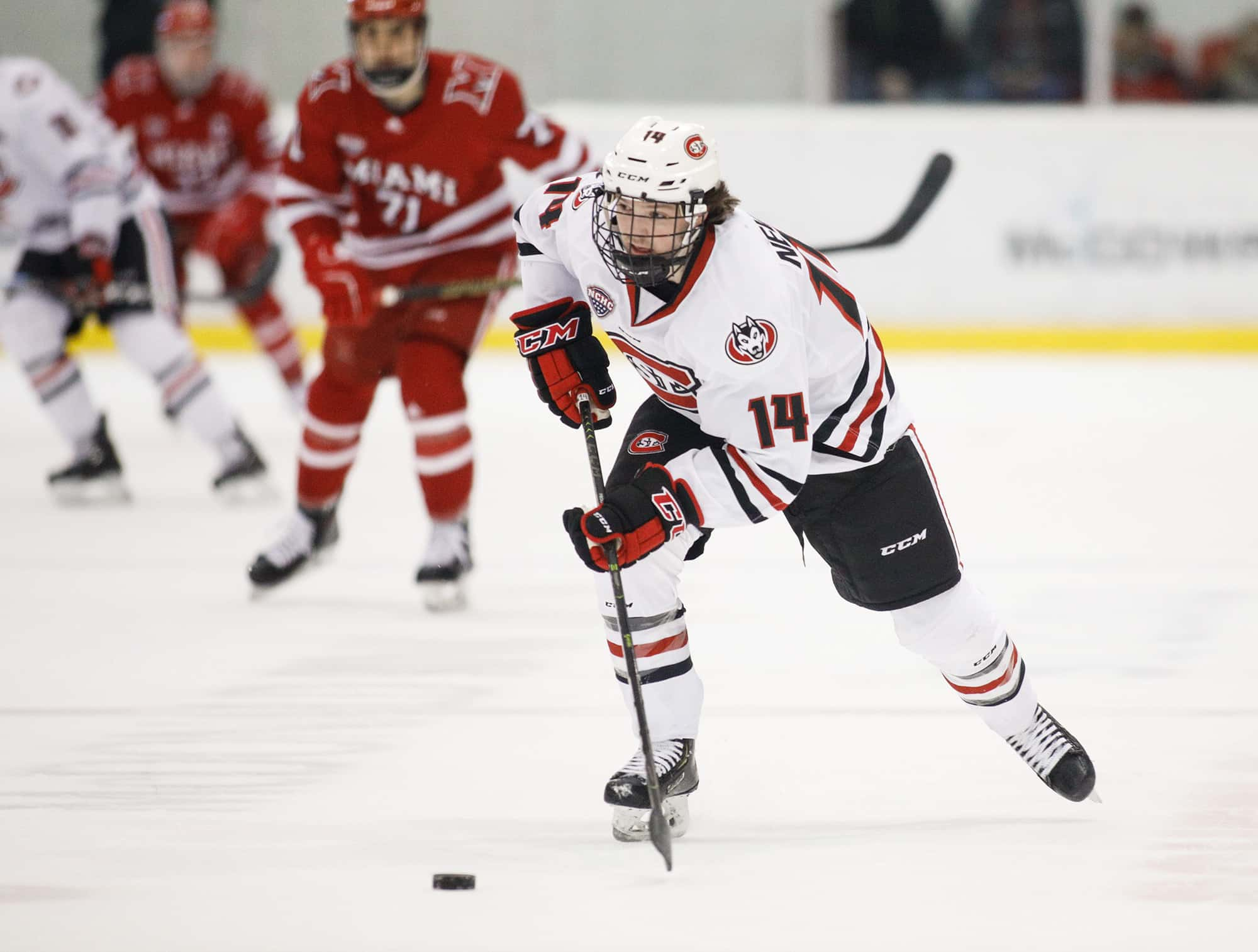 The Rink Live
Colorado College will make its first Frozen Faceoff appearance this week after becoming the first road team in the past four seasons to win a National Collegiate Hockey Conference quarterfinal series, knocking off third-seeded Western Michigan to advance.
The other three teams — St. Cloud State, Minnesota Duluth and Denver — all swept home series against lower seeded teams. The four teams will meet at the Xcel Energy Center in St. Paul for the conference tournament crown.
The Colorado College Tigers (17-18-4), No. 23 in the PairWise Rankings, face the top-ranked St. Cloud State Huskies (29-4-3) at 4:08 p.m. Friday in the first semifinal. The second-seeded Minnesota Duluth Bulldogs (23-11-2) play the Denver Pioneers (21-10-5) at 7:38 p.m. Friday in the other semifinal.
The Rink Live will provide extensive supplemental coverage throughout the Frozen Faceoff — including team press conferences after Thursday's practices, coverage from the NCHC awards banquet, live shows and interviews on Friday and Saturday, and post-game press conferences after the games. Games will be broadcast on the CBS Sports Network while ticket information can be found here. More information on the tournament is on the NCHC Frozen Faceoff site.
Advancing to the Frozen Faceoff, top-ranked St. Cloud State dispatched Miami clinched the top seed with a pair of wins at home. The second seed will go to  Minnesota Duluth, which swept Nebraska Omaha, to qualify for the NCHC's showcase event for the fourth consecutive season. A pair of wins over the University of North Dakota at home by Denver helped the Pioneers become the only team to qualify for the Frozen Faceoff all six years.
A complete schedule of The Rink Live's coverage at the Frozen Faceoff will be published this week. All stories from the tournament can be found here or the homepage. The live stream coverage noted above will be available on the Live Shows and Special Events channel on the site.