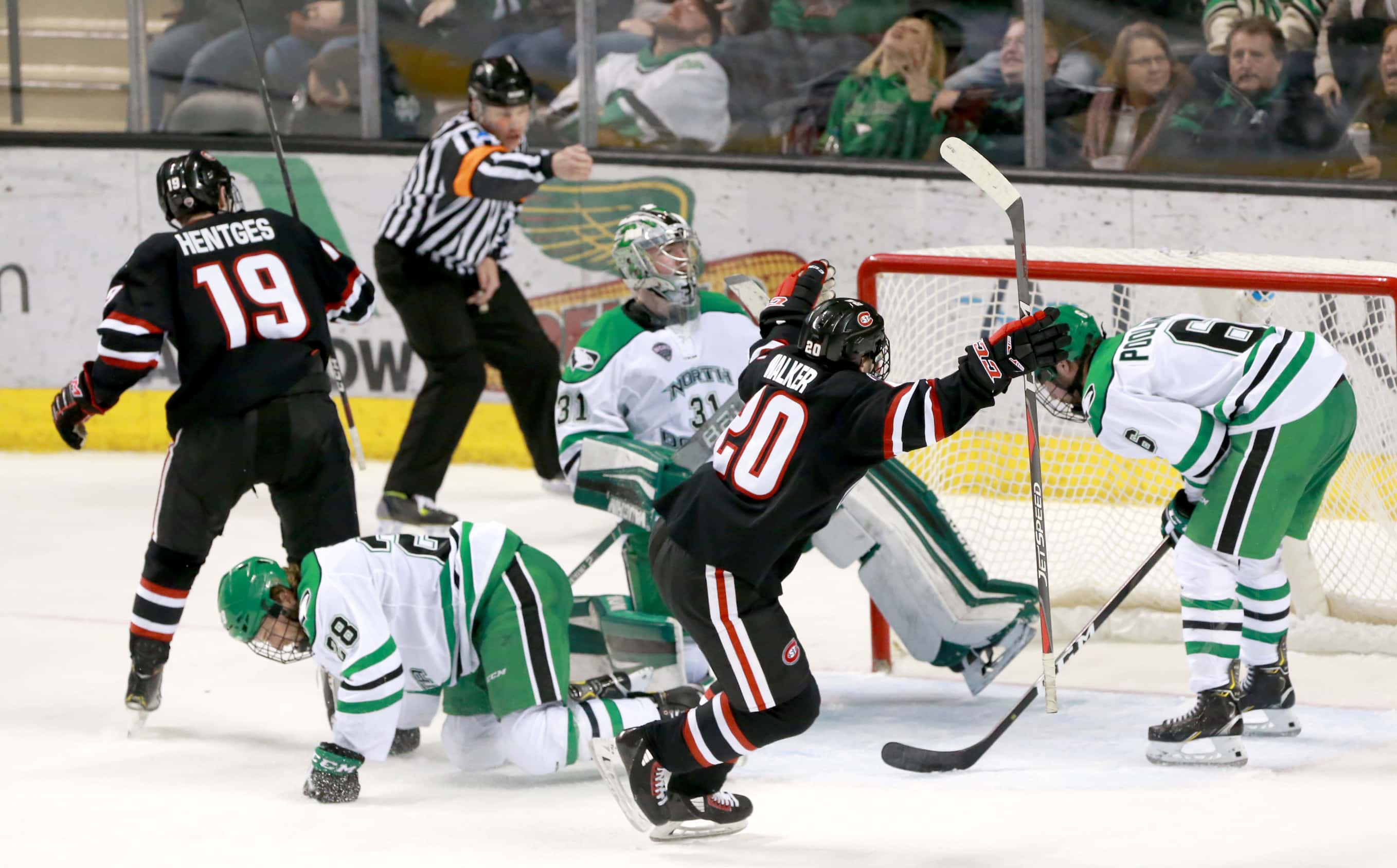 The Rink Live
St. Cloud State set a record for most points in an NCHC season in 2018-19 with 62 when it went 19-2-3-1-1. Not surprisingly, the Huskies were heavily recognized Wednesday when the All-NCHC teams were named.
Senior forward Patrick Newell, junior forward Ryan Poehling, sophomore forward Blake Lizotte and senior defenseman Jimmy Schuldt were Huskies named to the first team. Newell and Schuldt were unanimous picks. Minnesota Duluth sophomore Scott Perunovich and Bulldogs junior goalie Hunter Shepard were the other first team picks. Perunovich and Schuldt were both first team picks last season. Shepard was a second team pick last season.
St. Cloud State sophomore goalie David Hrenak and junior defenseman Jack Ahcan were both named to the second team. They were joined by Western Michigan junior forward Hugh McGing, Bulldogs sophomore forward Justin Richards and Nebraska Omaha sophomore defenseman Ian Mitchell.
Colorado College senior forward Trey Bradley, Minnesota Duluth sophomore forward Nick Swaney, North Dakota junior defenseman Colton Poolman, Minnesota Duluth sophomore defenseman Mikey Anderson, Denver freshman goalie Filip Larsson and Colorado College junior goalie Alex Leclerc were honorable mention picks.
On Tuesday, St. Cloud State defenseman Nick Perbix and forward Nolan Walker were named to the NCHC All-Rookie team. They were joined on that list by Minnesota Duluth forward Noah Cates, Nebraska Omaha forward Taylor Ward, Colorado College defenseman Bryan Yoon, North Dakota goalie Adam Scheel and Larsson.