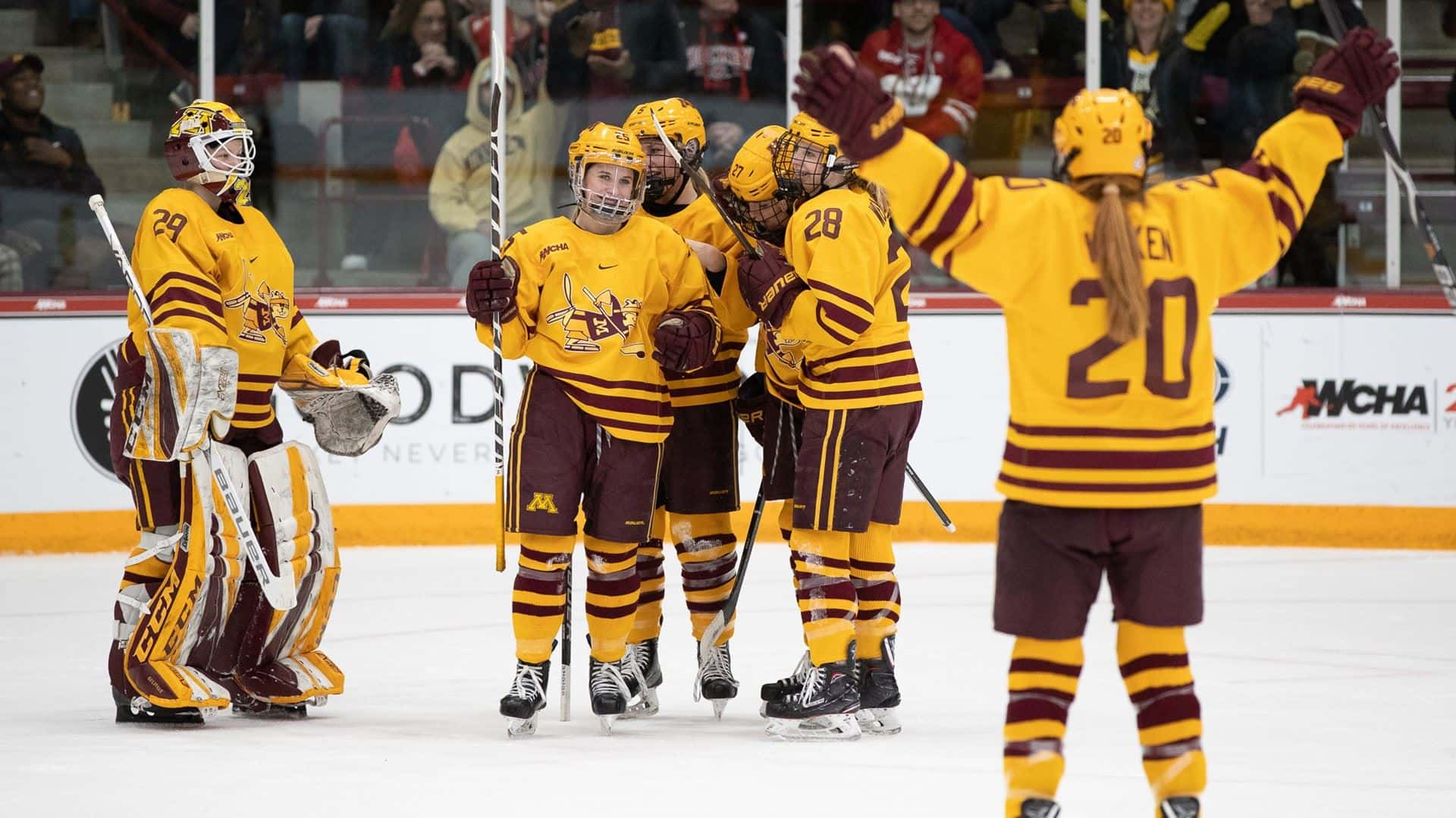 MINNEAPOLIS — The University of Minnesota women's hockey team received the second seed in the NCAA postseason tournament and will host a quarterfinal game Saturday, March 16, for a berth in the 2019 NCAA Women's Frozen Four at stake.
The Gophers won the WCHA regular season title, but dropped the WCHA tournament championship game to Wisconsin, which received the top seed for the NCAA playoffs. Seedings were announced Sunday.
Minnesota (30-5-1) hosts Princeton (20-7-5) at 4 p.m. Saturday inside Ridder Arena in Minneapolis.
Here are the quarterfinal games, with the winners advancing to the 2019 Women's Frozen Four on Friday, March 22 and Sunday, March 24 at the People's United Center in Hamden, Conn. Seeded teams will be the host for quarterfinal games.
2019 NCAA quarterfinal games
No. 1 seed Wisconsin (32-4-2) vs. Syracuse (13-21-3)
No. 2 seed Minnesota (30-5-1) vs. Princeton (20-7-5)
No. 3 seed Northeastern (27-5-5) vs. Cornell (23-5-6)
No 4 seed Clarkson (29-7-2) vs. Boston College (26-11-1)
Syracuse, Clarkson, Northeastern and Wisconsin received automatic bids for the tournament after winning conference tournaments. The other teams earned at-large bids.