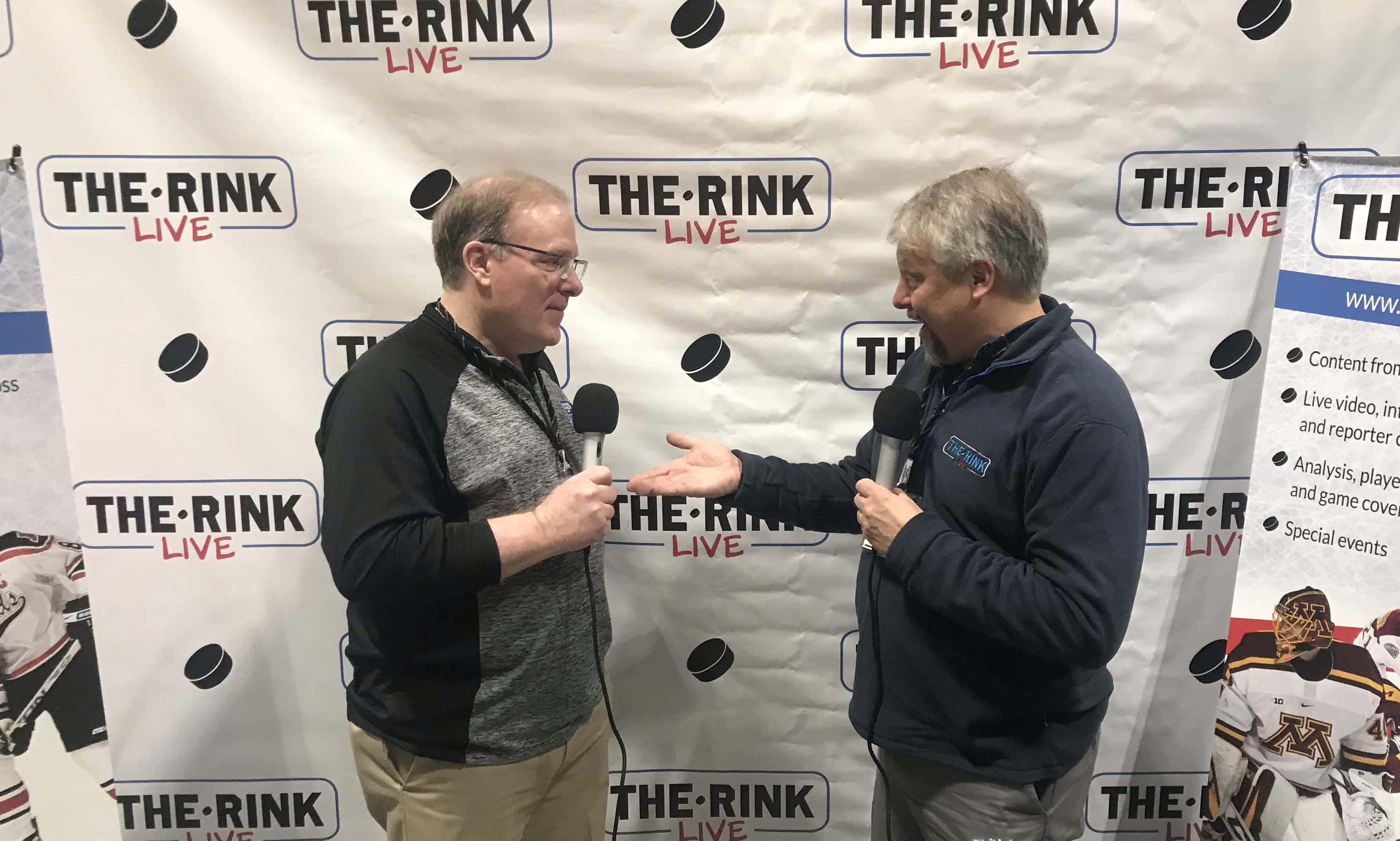 ST. PAUL — Steve Carroll played for a Minnesota high school title with Edina East and won a college championship with Minnesota State University Mankato. He now coaches goalies and operates Carroll Goalie School.
On Friday morning, he joined Mick Hatten and The Rink Live from the Let's Play Hockey Expo during the 2019 Minnesota state boys' tournament in St. Paul. Watch the interview below.
Follow our live stream page Friday and Saturday for interviews from the expo with Minnesota hockey icons and coaches.