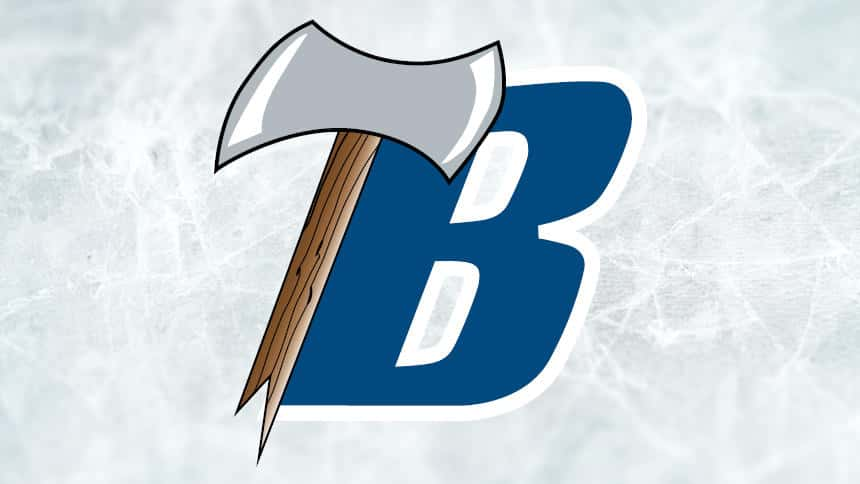 The Rink Live
ROSEAU, Minn. — The Bemidji High School boys hockey team couldn't get much going against Roseau on Monday, registering just 14 shots throughout a 3-0 shutout loss in Roseau.
The Rams' Jarrett Nelson scored the game's opening goal at the 5:07 mark of the first period, with Hanson O'Leary picking up the assist.
Aaron Huglen doubled the lead in the opening minute of the second period, and Hunter McFarlane added an empty-net goal in the final minute of the third period to finalize the BHS loss.
Broc Waldhausen stopped 30 of 32 shots he faced on the game, while Oliver Lee was a perfect 14-for-14 in net for Roseau.
Bemidji drops to 7-15-1 on the year with their sixth straight loss. The Rams improve to 17-4-2.
The Jacks will close the regular season against Thief River Falls at 7:30 p.m. Thursday, Feb. 14, at the Bemidji Community Arena. Section 8AA seeds will also be released on Wednesday, Feb. 13.
Roseau 3, Bemidji 0
BHS 0 0 0 — 0
RHS 1 1 1 — 3
First period — 1, RHS, Nelson (O'Leary), 5:07.
Second period — 2, RHS, A. Huglen (Moser, P. Huglen), 0:53.
Third period — 3, RHS, McFarlane (Johnson, A. Huglen), 16:18.
Goalies (saves-shots) — BHS, Waldhausen (30-32); RHS, Lee (14-14).