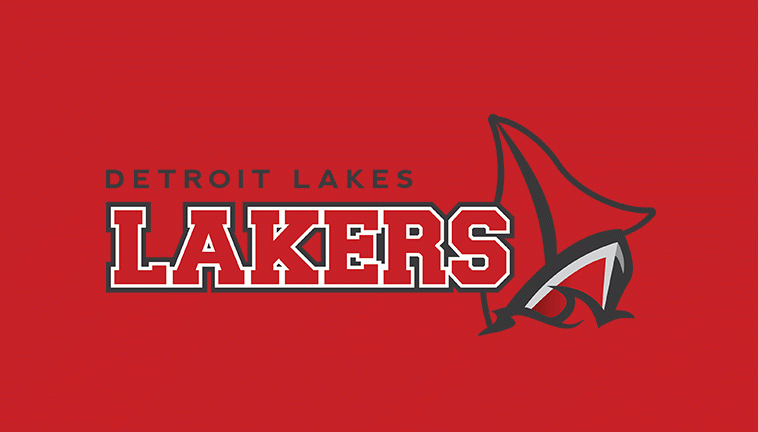 By Robert Williams
CROOKSTON, Minn. — No. 1 Warroad scored seven goals in the first period of a 16-0 Section 8A semifinal victory over No. 4 Detroit Lakes Saturday, Feb. 9 at the Crookston Arena.
Hannah Corneliusen's game-winner came 78 seconds into the game. Corneliusen had a first period hat trick and was one of six Warrior skaters with at least three points in the game.
Sydney Phaneuf led Warroad with two goals and three assists.
Warroad limited Detroit Lakes to nine shots on goal. Quinn Kuntz stopped all nine to earn the shutout victory. The Warriors put 59 shots on the Laker net scoring at a rate of 27 percent.
The Lakers' season ended with an overall record of 7-18.
No. 1 Warroad (25-0-1) will face No. 2 Thief River Falls (16-9) for the Section 8A championship Thursday, Feb. 14 in Crookston. The Prowlers advanced by defeating No. 3 East Grand Forks (15-9-2) by a score of 1-0 in the other semifinal.
Game summary
D  0 0 0 – 0
W 7 5 4 – 16
W – Hannah Corneliusen (even strength) (Tahra Johnson)
W – Abbey Hardwick (even strength) (Marlie Johnston)
W – Hannah Corneliusen (even strength) (McKenzie Oelkers, Genevieve Hendrickson)
W – Tiffani Foster (even strength) (Sydney Phaneuf)
W – Madison Lavergne (even strength)
W – Hannah Corneliusen (power play) (Genevieve Hendrickson)
W – Abbey Hardwick (power play) (Julianna Teske, Marlie Johnston)
W – Sydney Phaneuf (even strength)
W – Sydney Phaneuf (even strength) (Sadie Neist, Cal Lindquist)
W – Kaitlyn Kotlowski (even strength) (Genevieve Hendrickson, McKenzie Oelkers)
W – Julianna Teske (even strength) (Madison Lavergne)
W – Adriana Huerd (even strength) (Marlie Johnston, Abbey Hardwick)
W – Cal Lindquist (even strength) (Madison Lavergne)
W – Karlie Meeker (short handed) (Tiffani Foster, Sydney Phaneuf)
W – Kaitlyn Kotlowski (short handed) (Sydney Phaneuf)
W – Sadie Neist (even strength) (Adriana Huerd, Catherine Lanctot)