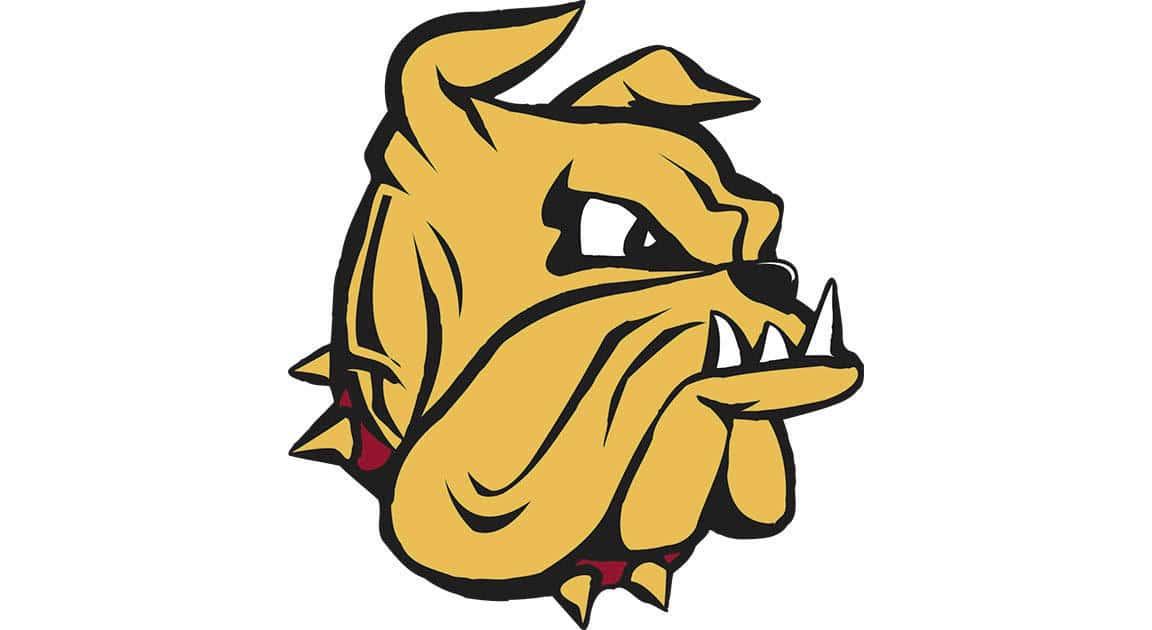 The Rink Live
DULUTH, Minn. — Minnesota Duluth posted a season-high 53 shots on goal Saturday, but it wasn't enough to finish off a weekend sweep as Janine Alder made 51 saves to backstop St. Cloud State to a 3-2 victory over the Bulldogs in WCHA play at Amsoil Arena.
Alder — the Swiss national team goaltender who won an Olympic bronze medal in 2014 in Sochi with former Bulldog Lara Stalder — stopped 21 of the 22 shots she faced in a first period that ended tied at 1-1.
Bulldogs sophomore forward Naomi Rogge gave UMD (13-13-2 overall, 9-9-2 WCHA) a quick 1-0 lead just 3:45 in with her 11th goal of the season, but freshman forward Jenniina Nylund responded for the Huskies (10-21-1, 5-17) less than a minute later to tie the game.
St. Cloud pulled ahead 3-1 thanks to a goal by junior forward Kayla Friesen six and a half minutes into the second period and a power-play goal by sophomore defenseman Taylor Wemple early in the third. Wemple's goal came during a Bulldogs major penalty that began in the final minutes of the second period when junior defenseman and co-captain Jalyn Elmes was ejected for checking from behind.
Freshman forward Anneke Linser scored her seventh goal of the season midway through the third period to pull UMD within one.
Freshman goalie Emma Soderberg, the Swedish national team goalie who won her first three starts as a Bulldog, finished with 26 saves in her fourth start.
The Bulldogs were once again without their leader in goals, assists and points — freshman forward Gabbie Hughes — who suffered an injury during practice in the days leading up to the weekend series with the Huskies.
UMD, which sits fourth in the WCHA, beat the Huskies 4-2 on Friday without Hughes to move within two points of third-place Ohio State in the league standings. With two weeks now left in the regular season, the gap is back to five points after the Buckeyes salvaged a home split with Bemidji State.
UMD has two games in hand on the Buckeyes — who are off this coming week — with second-ranked Wisconsin visiting Amsoil Arena. The Bulldogs close at Minnesota State-Mankato, while the Buckeyes travel to Wisconsin.
St. Cloud State 1-1-1—3
Minnesota Duluth 1-0-1—2
First period — 1. UMD, Naomi Rogge 11 (Maggie Flaherty), 3:45; 2. SCSU, Jenniina Nylund 8 (Julia Tylke, Taytum Geier), 4:32.
Second period — 3. SCSU, Kayla Friesen 4 (Hallie Theodosopoulos), 6:31.
Third period — 4. SCSU, Taylor Wemple 3 (Theodosopoulos, Brooke Kudirka), 2:37 (pp); 5. UMD, Anneke Linser 7 (Flaherty, Ryleigh Houston), 11:23.
Saves — Janine Alder, 21-15-12—51; Emma Soderberg, UMD, 12-8-6—26.